Zoom: Create a Meeting Passcode
The meeting host can require a password to enter a Zoom meeting.
View your Zoom - Create Meeting Passcode instructions in this brief video or take a look at the step by step instructions below.
To add a password, place a check in the box for Require meeting password and add the password in the Schedule a new meeting dialogue box.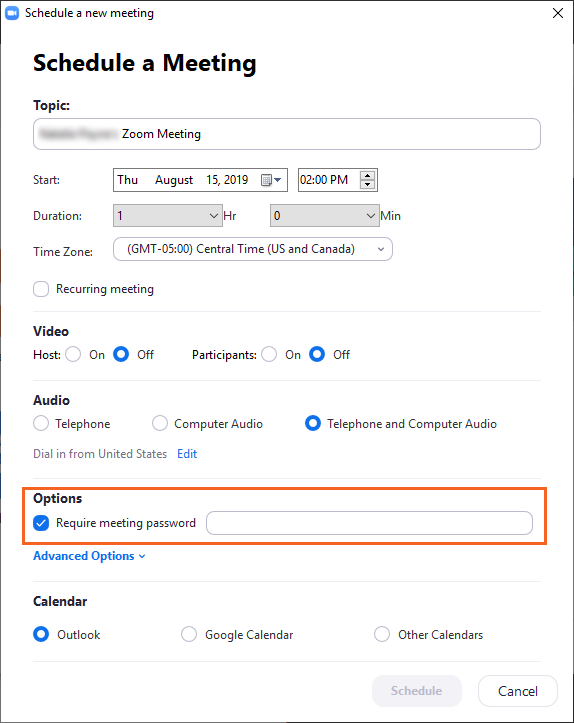 By default, the passcode is not embedded into the meeting link. If you would like to update that option, visit the Embed Passcode in Link tutorial.
NOTICE: If you have a Zoom account, be sure to contact the IT@Sam Service Desk before changing your primary email address (e.g. alias email) so we can assist you with the switchover.