Welcome!
Welcome to the internet home of the Bearkat Marching Band, the largest spirit organization on the campus of Sam Houston State University! For over 80 years, the Bearkat Marching Band has provided entertaining music and crowd-pleasing shows for countless students, fans, and alumni of the university. Whether you are a prospective student, current or former Bearkat, or just a friend of the band, we hope you enjoy your visit to our webpage and invite you to return often for updates and announcements about the BMB.
Join Us for the 2022 BMB Experience for high school and college transfer students!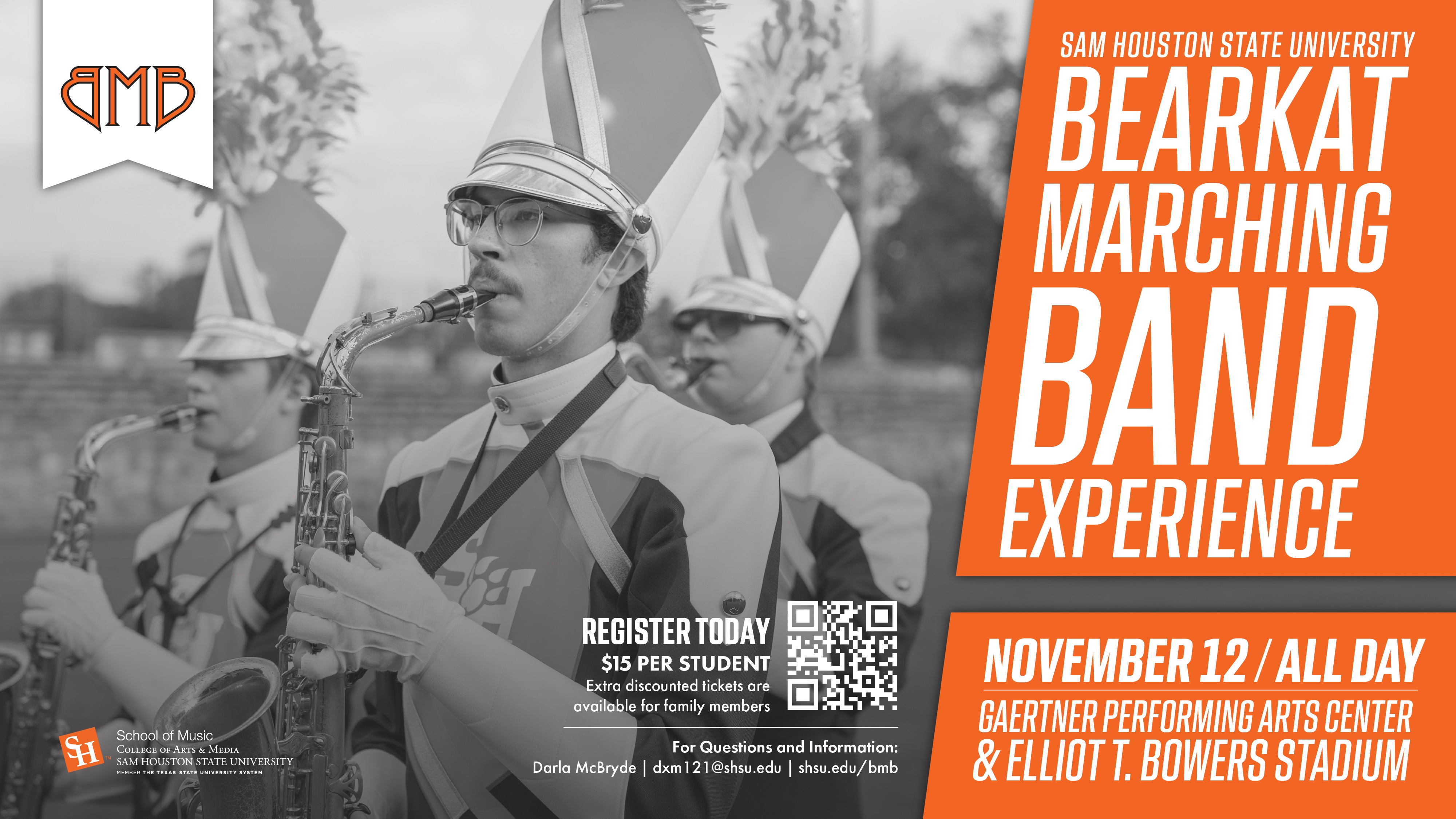 Our 2022 Season
Please join us for
Bearkat Reunion Band "brb" Sept. 10
Drum Line

Register for Summer Band, second bullet under "Registration" below
2022 Summer Band -

Registration

2022 BMB Summer Band Online Registration Form




All members: please complete the online registration form

This gives us the information we need for

early check-in for dorm residents
housing for percussion, color guard and twirler camps
marching instrumentation
shirt sizes
lockers
For Parents
2022 Football Season Ticket Information - Coming soon: Special value for parents! All season ticket holders will receive tickets to all home games at Bowers Stadium as well as tickets to the Battle of the Piney Woods in Houston, first priority for home playoff game tickets, and first priority for National Championship tickets.