Student Success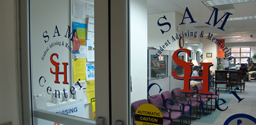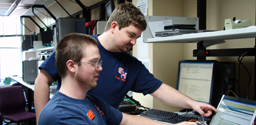 If you are accepted to Sam Houston State University, we expect you to graduate. To support that goal, SHSU offers a variety of resources to help students pursue their educational goals.
Campus Services and Resources
Through the Office of Student Success Initiatives and our award-winning Student Advising and Mentoring (SAM) Center, we have developed specialized programs to serve our students.
The SAM Center offers student training sessions to improve areas such as study skills and time management, as well as support with mathematics, reading, and writing coursework. Preparation assistance for national exams required for graduate and professional schools is also available.
The Testing Center allows students to take many of the national exams required for graduation or advancement to graduate training on campus.
Online Services and Resources
Students pursuing an online degree or continuing education opportunity have access to a variety of resources including military-preferred programs, step-by-step learning, and other online assistance programs.
For additional information on departments, services, and resources, select a link from the directory below.
Admissions / Enrollment
Resources
Services
Technology