You can get the new Zoom add-in for Outlook (Windows and Macs) by following the steps below.
Open Outlook and select Get Add-ins from the Home tab.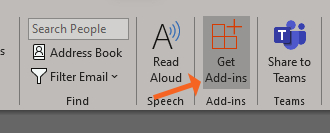 In the Add-ins section,
Select Admin-managed.
Then select Add for the Zoom for Outlook.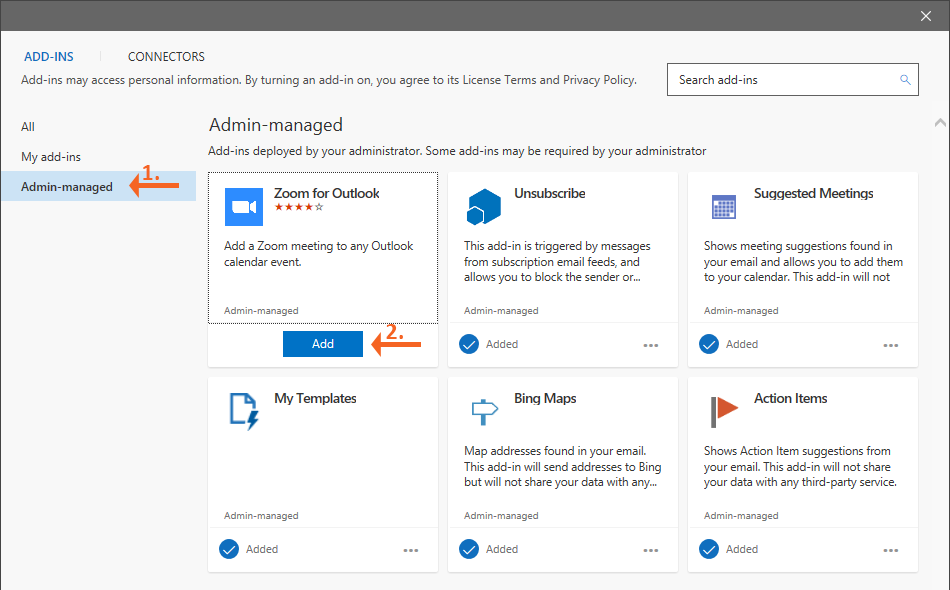 In the next pop-up, select Continue.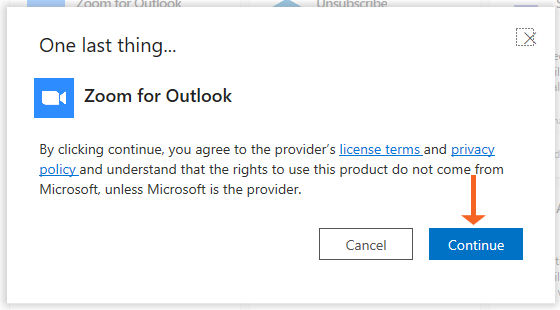 The add-in will install. A check mark will display in the Add-ins box for Zoom for Outlook once installed.