Zoom: Disable File Transfer in Chat
By default, Zoom allows the meeting host and participants to transfer files to each other using the chat feature. This can create a security concern if someone unexpected is able to join the meeting. This feature can be disabled using a web browser.
View your Zoom - Disable File Transfer in Chat instructions in this brief video or take a look at the step by step instructions below.
After logging in to your Zoom account, select Settings.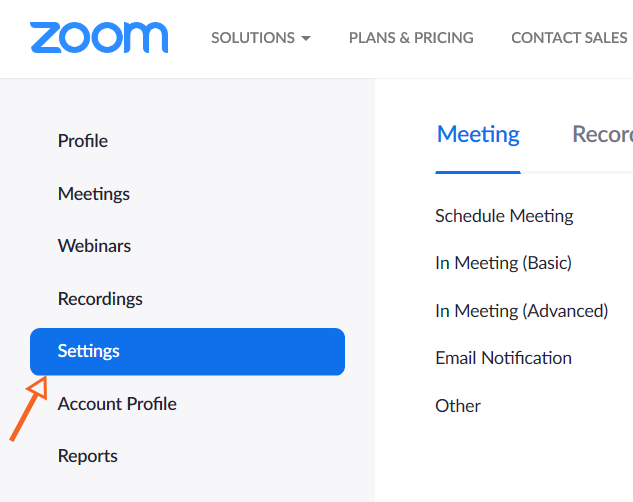 Scroll to the File Transfer option and disable.