ATTENTION
The LSC is now open for normal operations. For SHSU COVID information, please visit the University COVID info page.
Welcome to Your Living Room on Campus!
This building will house our School for Gracious Living. In an environment abounding in beauty, we shall learn the art of social efficiency by following the rules of good manners and right conduct...here [our students] together will perfect themselves in the Art of Gracious Living.
—President Harmon Lowman, March 2, 1950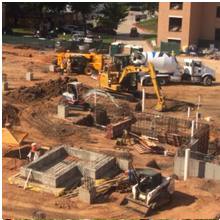 Expansion News
The LSC is home to:
University Bookstore (294-1862)
Information Center
Kat Klub Entertainment Center
Ballroom
Theater
16 Conference Rooms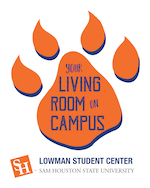 936.294.1759 | 1802 Avenue I, Suite 331 | Campus Map
After 5:00pm and on weekends call or visit the Information Center 936.294.4902
This building houses unmonitored video surveillance.