Zoom has created a Security button for meeting hosts to assist with security during meetings. The Security button is located next to the Manage Participants feature.
View your Zoom - Security Button instructions in this brief video or take a look at the step by step instructions below.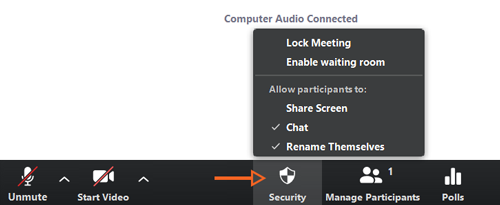 The Security button allows the host to lock the meeting, enable the meeting waiting room, as well as determining if participants can share their screen, chat or rename themselves.