COVID-19 Update
Have a question about SHSU?
Speak live, face-to-face with a Sambassador at our VIRTUAL FRONT DESK (linked here and below.) We're available Monday - Friday, 8:00am - 5:00pm.
Interested in touring campus?
Out of an abundance of caution regarding COVID-19, we are transitioning our in-person campus tours to online, live-streaming campus tours until further notice.

Please accept our apologies for any inconvenience; however, the safety of our current and future Bearkats is our top priority.
How does it work?
A SAMbassador will host and lead the online visits. They will have a live chat available to answer all of your questions, just like they would if you were visiting in person. When you register for an online campus visit, you will receive an email with login details and additional information.
We understand that this timing may not be ideal as you are embarking on your college search, but we look forward to having you join us on campus in the near future. We also encourage you to explore our website for more information about becoming a Bearkat!
Questions?
Email seesam@shsu.edu and thank you again for your patience and understanding as we continue to focus on our students' health and safety.
Eat 'em up Kats!
WE WANT EVERYONE TO WANT TO BE A BEARKAT!
---
Choosing a university is not just an academic decision, it's personal; it is important to find the university that fits you. Sam Houston State University is a great institution and while there are many ways to learn why, the best way is to come visit campus and SeeSAM for yourself!
---
CAMPUS TOURS
Come hear from our SAMbassadors about why they love SHSU! We have tours most weekdays, and even have Spanish Tours each month.
CAMPUS TOURS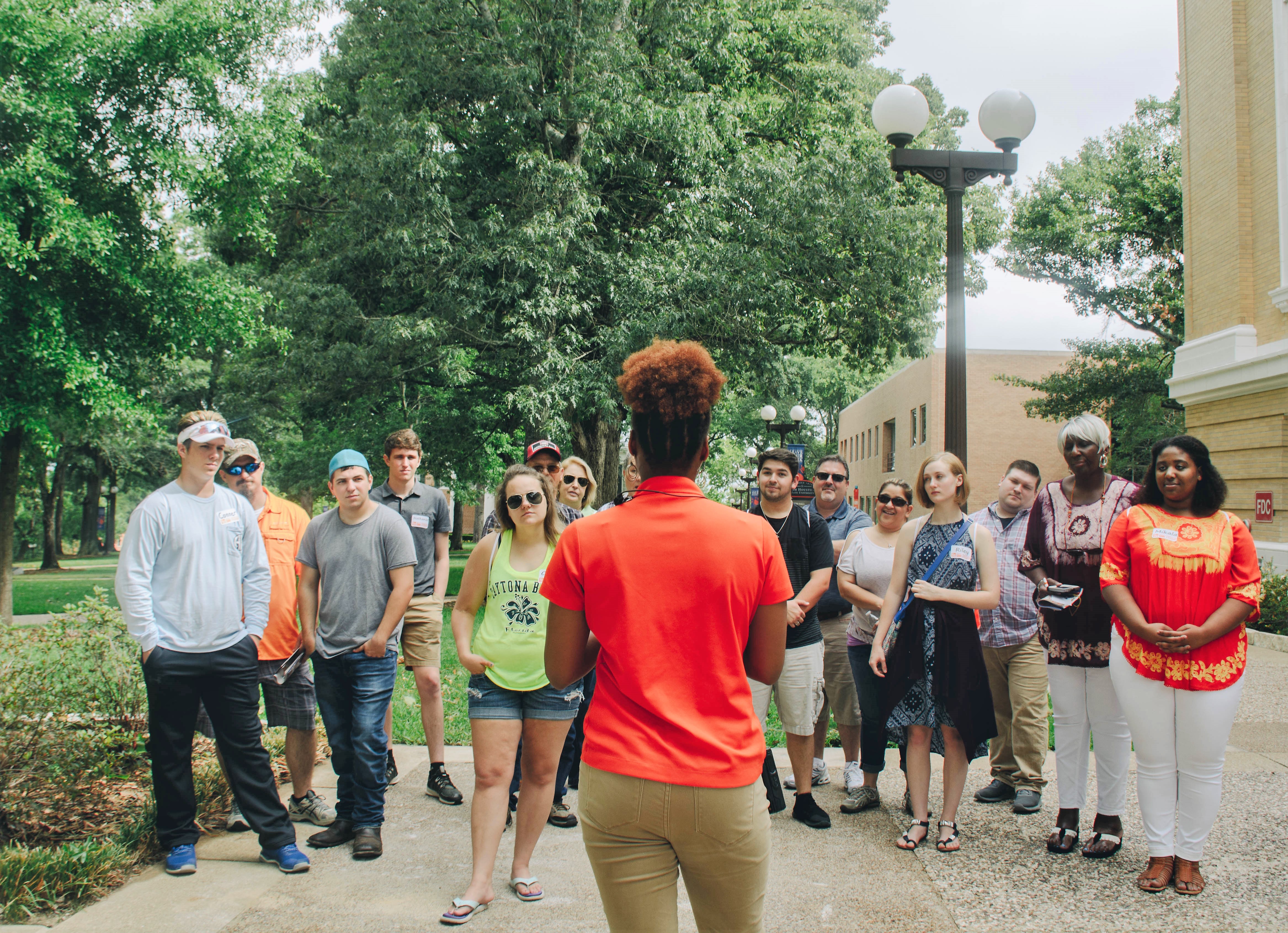 GROUP TOURS
SHSU welcomes many high school and sponsored groups to campus every year. Bringing your student group is a great way to explore our beautiful campus!
GROUP TOURS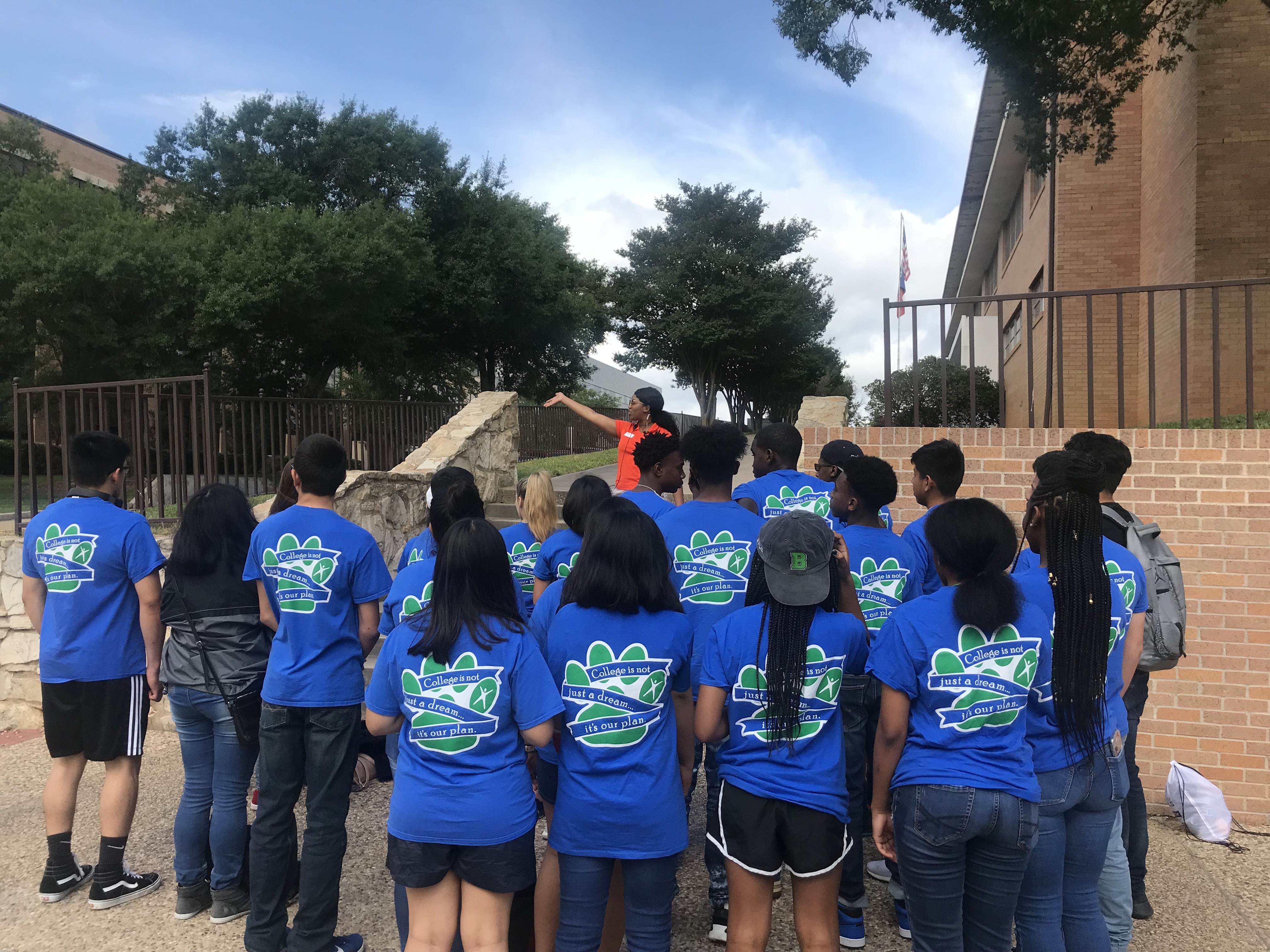 ExCEL EVENTS
Discover the amazing life of a college student (and your future!) through exciting activities that occur on a typical day in classrooms and laboratories.
ExCEL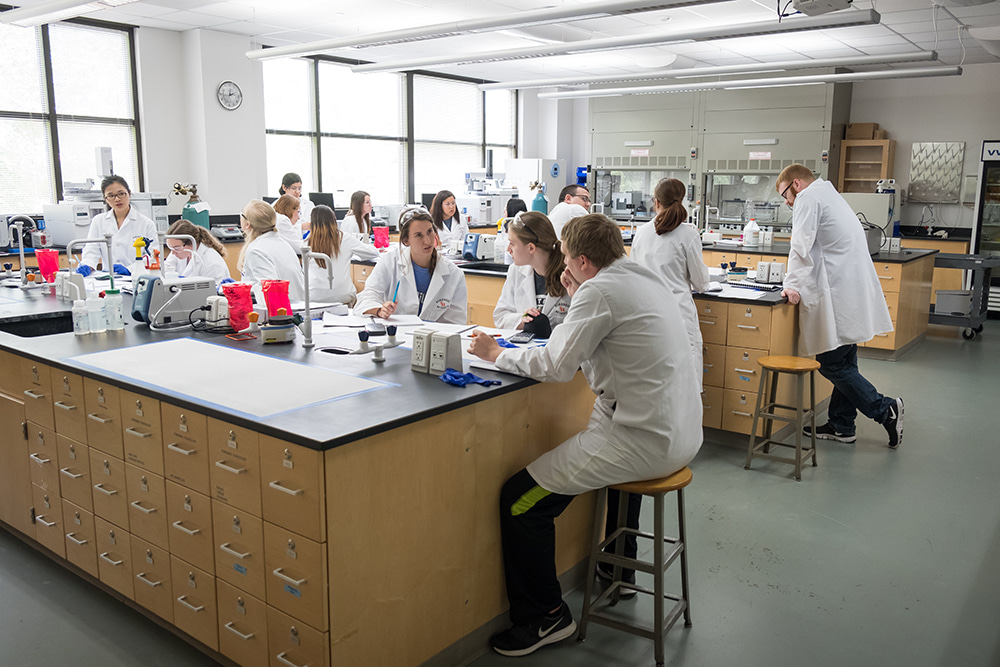 SATURDAY@SAM
Register for our campus preview day so you can experience more of campus. Take a tour, meet faculty, and visit with campus offices, all in one trip!
SATURDAY@SAM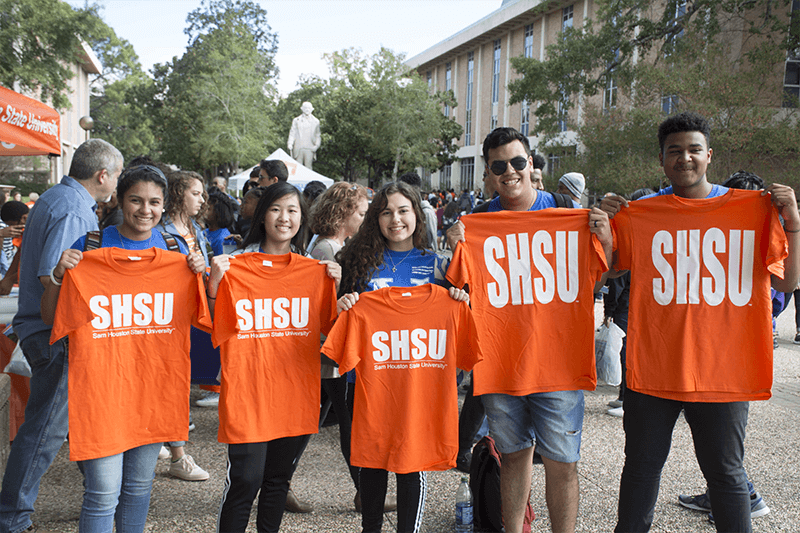 SAMBASSADORS
Meet the students behind all of your wonderful campus experiences! They love to tell you why they love SHSU!
SAMBASSADORS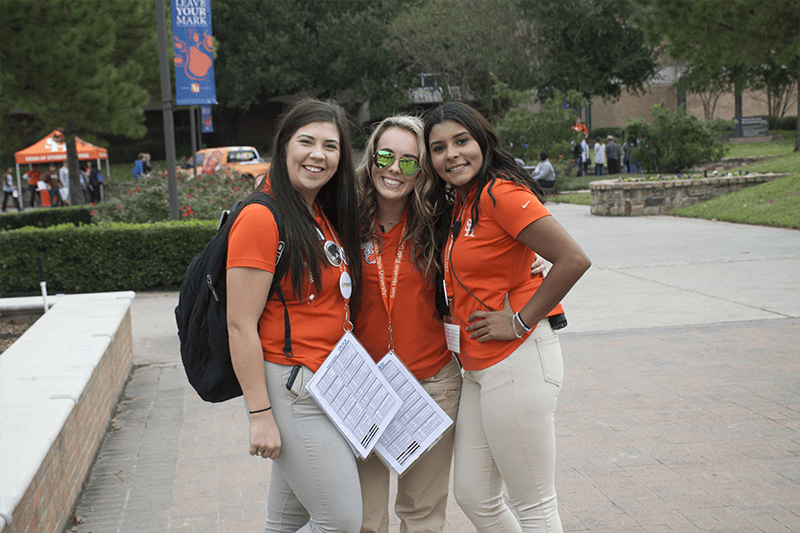 JR BEARKATS
Kids can be Bearkats too! Join Jr. Bearkats or our summer camps programs to have fun at SHSU at any age!
JR BEARKATS