Set Zoom Manual Registration Requirements
Zoom's registration feature provides you with a secure registration link that you can easily share publicly on emails, social media, and websites to promote your events or meetings. By setting registration requirements to your Zoom meeting, meeting participants will not be able to join unless they have registered. Participants will only be able to join the meeting once they enter the first name, last name and email address they registered with.
Note: This feature can only be enabled in the web browser.
Set your meeting to require manual registration using the below instructions:
1. After logging in to your Zoom account, select Schedule A Meeting.



2. In the Registration section of the Meeting options, ensure Required is checked.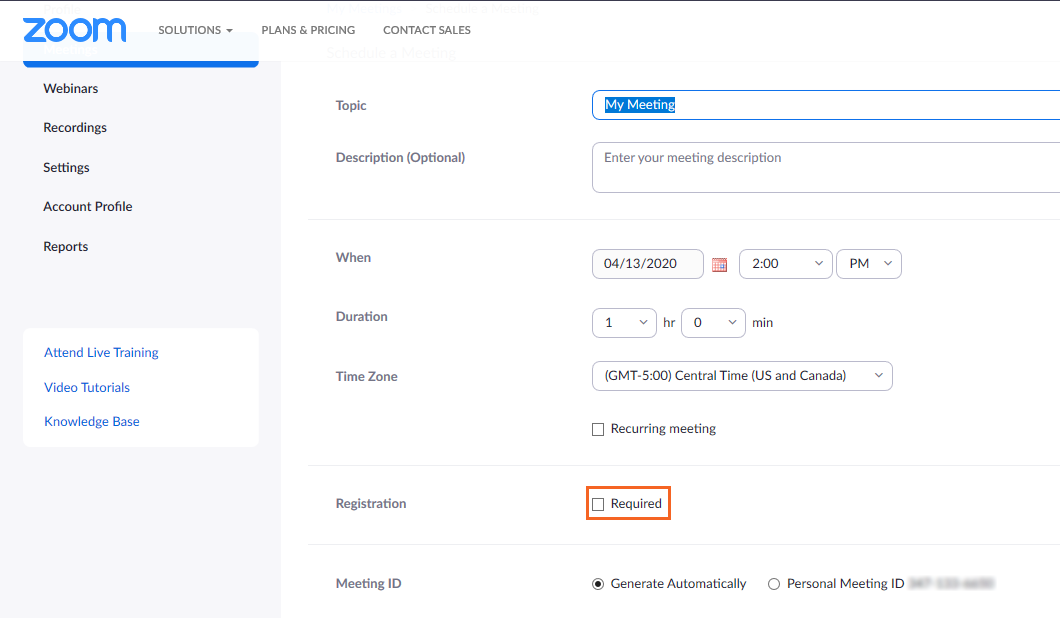 3. You will need to save the meeting by using the Save button. Then, go back into your Saved meeting and click the Registration link at the top of your screen and select Edit

4. Select Manually Approve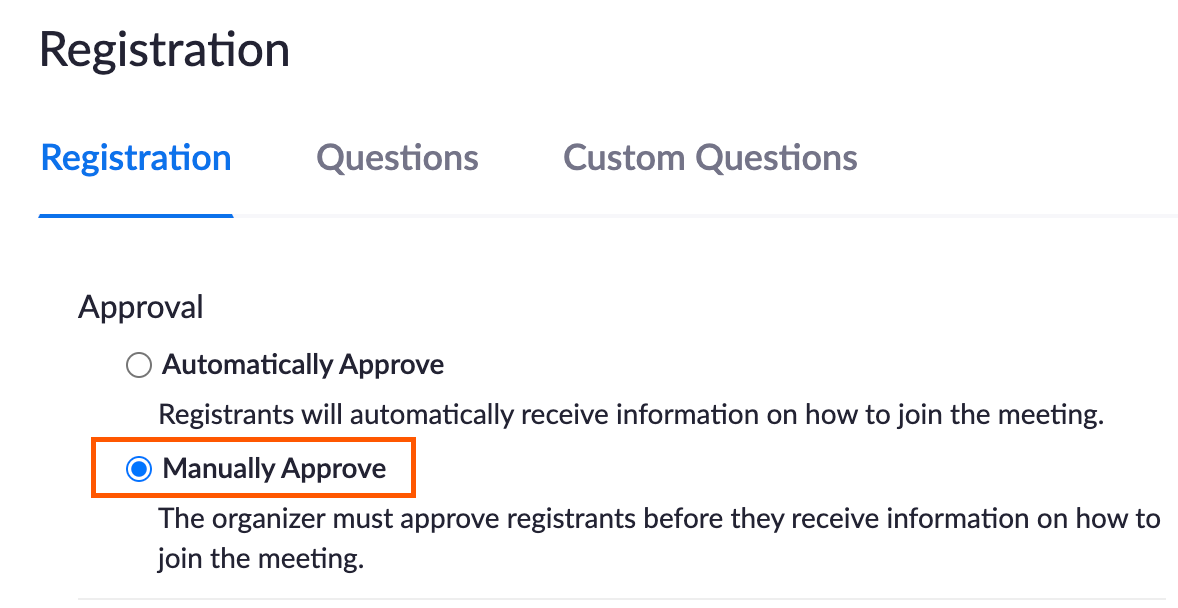 5. Lastly, select Save All