The College of Education has been preparing educators since 1879 and there has never been a better time to become a teacher in the state of Texas!
The college offers a BS degree in Education that leads to state teacher certification. Candidates can specialize in special education, bilingual education or a number of other areas. A broad range of masters and doctoral level programs offer opportunities for those looking to take the next step in their career, many of these are offered online.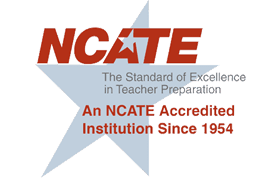 School principals, administrators, school librarians, counselors, diagnosticians, and master teachers are well prepared to take the next step in their career with a degree from Sam Houston State University.
Sam Houston State University is accredited by the Southern Association of Colleges and Schools (SACS), counseling programs are accredited by the Council for Accreditation of Counseling and Related Educational Programs (CACREP), and the SHSU Educator Preparation Program is accredited by the National Council for Accreditation of Teacher Education (NCATE) and the Texas Education Agency (TEA).