Effective, JANUARY 16, 2019, the Testing Center will no longer accept walk-ins for the ACCUPLACER, ACCUPLACER ESL, or TSI exams. Examinees are now required to register in advance. Examinees may also take advantage of testing at a location closer to home by accessing the remote test application. Thank you!
GRADUATE RECORD EXAMINATIONS (GRE)
The Testing Center is now offering the GRE! Please visit the GRE website to register for the exam. Click here for a FREE GRE PREP COURSE!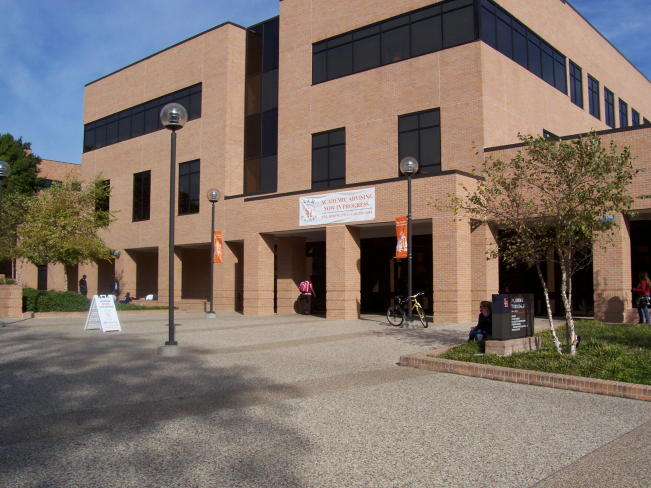 The Testing Center at Sam Houston State University opened its doors for business in January, 2003. It is located in Academic Building IV (ABIV), on the corner of Bowers Blvd. and Avenues I and J in Huntsville, Texas. Our office includes a reception area, waiting area, break room, file room, computer testing room, paper/pencil testing room, and two administrative offices. We are an open testing facility (testing currently enrolled SHSU students as well as those who are not SHSU students) and encourage people from all walks and stages of life to utilize our facilities for testing purposes.
We charge a non-refundable/non-transferable registration/administration fee for each test we administer in the Testing Center, in addition to any test fees charged by the testing companies. The registration/administration fees are paid by check or money order (made payable to SHSU), or by credit card (Visa, Mastercard, American Express or Discover). The Testing Center has limited seating for testing so reservations for testing are made on a first-come, first-served basis. Please review each exam for specific information on registration and payments.
The staff of the Testing Center are happy to be of service to you. If you have questions or need additional information concerning any of our services, staff, or testing facilities please do not hesitate to contact us.