Testing Can Lead to Endless Opportunities
Welcome to the SHSU
Testing Center
For the latest University updates, visit the University webpage
To speak to a staff member via Zoom, click on our Virtual Front Desk.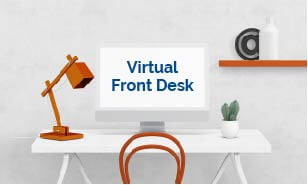 All SHSU students are eligible to create a FREE Zoom account with their SHSU login and password. For help setting up your account, please see this tutorial
FREE TSIA2
(Limited Time Offer)
Beginning July 12, 2021, all in-person and remote TSIA2 tests will be offered at no cost to SHSU students. This offer will not last long! Schedule an in-person exam or fill out a remote test application today!
Disclaimer: Offer applies to TSIA exams with a test date and registration date on July 12, 2021 and thereafter. Free offer does not apply to TSIA test dates or registration dates before July 12, 2021. This offer is subject to end at any time and without notice. Offer valid towards test administration fees only. At the conclusion of the offer, students will be responsible for paying applicable test administration fees.
---
---