Mission Statement
The Eleanor and Charles Garrett Center on Transition and Disability Studies is the first of its kind in Texas to have a dedicated focus on the practitioner aspects of transition services and will serve as a dedicated gateway of information for transition team members including educators, students with disabilities, their families, and agencies and community partners. In addition to the website and other communication platforms, the Garrett Center will offer workshops and conduct research to improve services and outcomes for children, youth and adults with disabilities.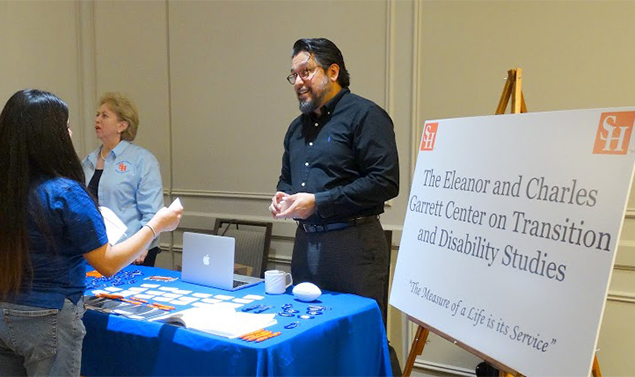 Continue Your Education in Transition Services
at Sam Houston State University
At SHSU, we offer a Graduate Certificate in Special Education Transition Services (12 credit hrs.) and a Master of Education in Special Education Transition Services (36 credit hrs.). Both programs are 100% online and aligned with the Council for Exceptional Children (CEC) Division on Career Development and Transition (DCDT) Advanced Special Education Transition Specialist standards.
Admission to the Graduate Certificate program is in the fall and spring, and admission to the Master of Education program is in the fall, spring, and summer.