College of Health Sciences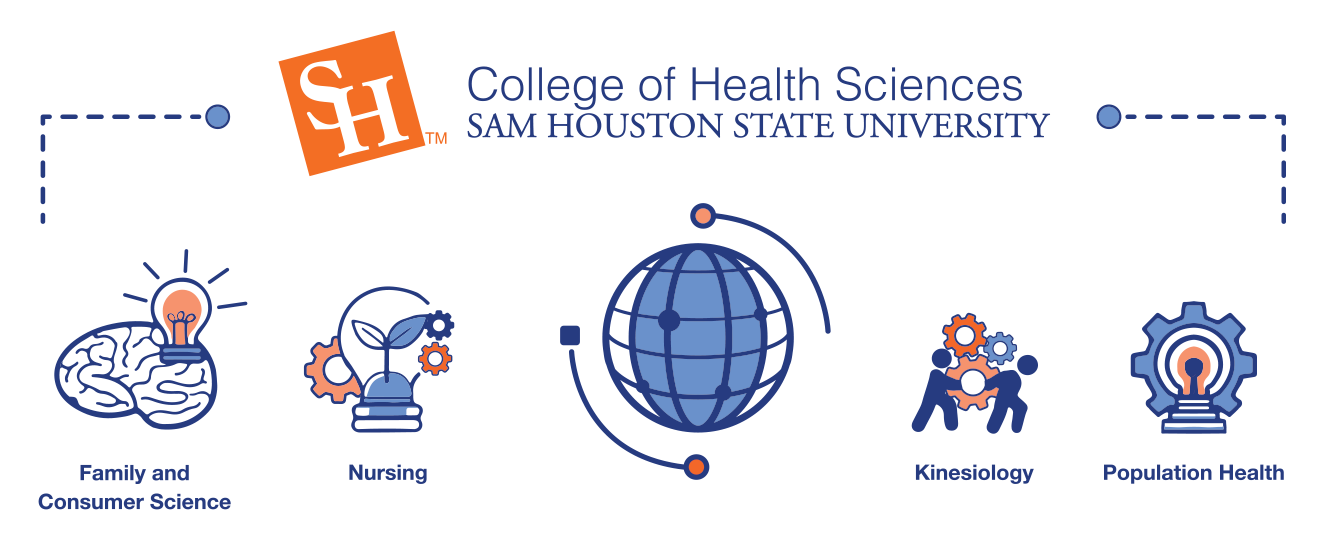 The SHSU College of Health Sciences aspires to be a GREAT name in educating health science professionals and collaborates with community and global partners to provide accessible student-centered education in the health professions for a diverse population of traditional and non-traditional students. The Departments of Kinesiology, Family & Consumer Sciences, and Population Health and the School of Nursing reside under the umbrella of the SHSU College of Health Sciences.
Choosing an educational path in Health Sciences allows students to join careers that are in high demand with higher first year salaries than other degrees. Those with a passion for serving find out they can enhance the human quality of life with a health science degree.
Possible careers include:
Nurses
Health Care Managers
Epidemiologists
Interior Designers
Registered Dietetic Nutritionists
Catering Entrepreneurs
Sports Business Professionals
Athletic Trainers
Family Consumer & Science Teachers
Physical Education Teachers
Fashion Technologists
Strength and Conditioning Coach
For more information, contact cohs@shsu.edu or connect on our social media.
---
---
---