Zoom: Schedule Meeting in Desktop App
Schedule a meeting for up to 300 participants with the Zoom app instructions in this brief video or take a look at the step by step instructions below.
Select the Schedule icon in the Zoom desktop app.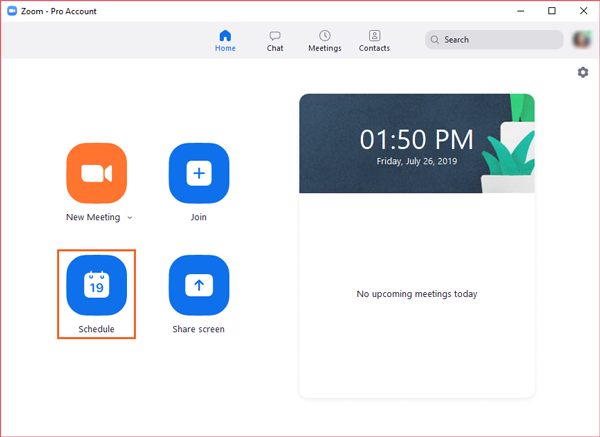 On the Schedule a Meeting dialogue box, the following fields are required:
Start date and time
Duration
Meeting password and/or Enable waiting room
Then select Schedule.
Note: You can schedule a recurring meetings by placing a check in the Recurring meeting box.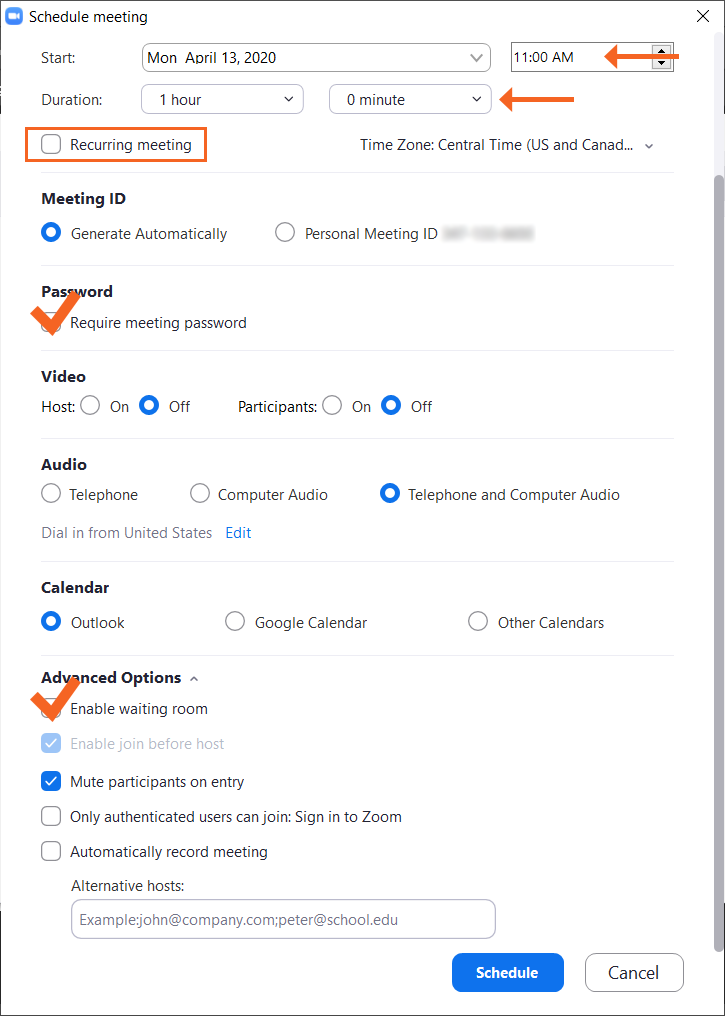 Zoom will then open an Outlook calendar invite to finish and send the invite.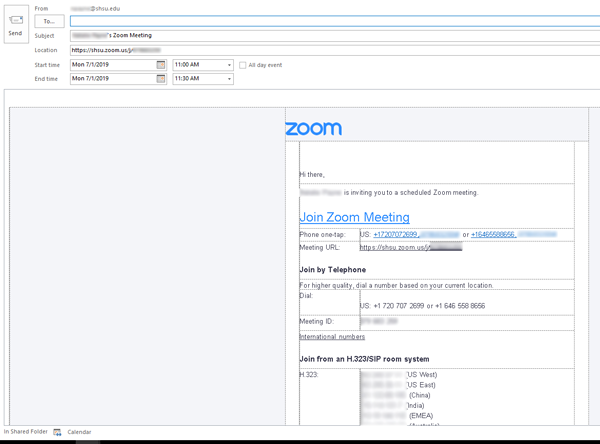 NOTICE: If you have a Zoom account, be sure to contact the IT@Sam Service Desk before changing your primary email address (e.g. alias email) so we can assist you with the switchover.