KatPost is your one-stop-shop for mail services, including sending and receiving mail. While anyone can send mail, only enrolled SHSU students residing in University housing and departments are eligible to receive mail. Student mail must include their student ID on all incoming mail.
Addressing Mail
To send or receive mail, you will want to ensure your mailing address is complete and accurate. Student mail should be addressed with a Student ID number to KatPost, while departments should be addressed to their specific box number.
Student Address
<First Name> <Last Name>
1627 Sam Houston Ave.
<Sam ID #>
Huntsville, TX 77340
Department Address
<Department Name>
Sam Houston State University
Box <Department Number>
Huntsville, Texas 77341
Locations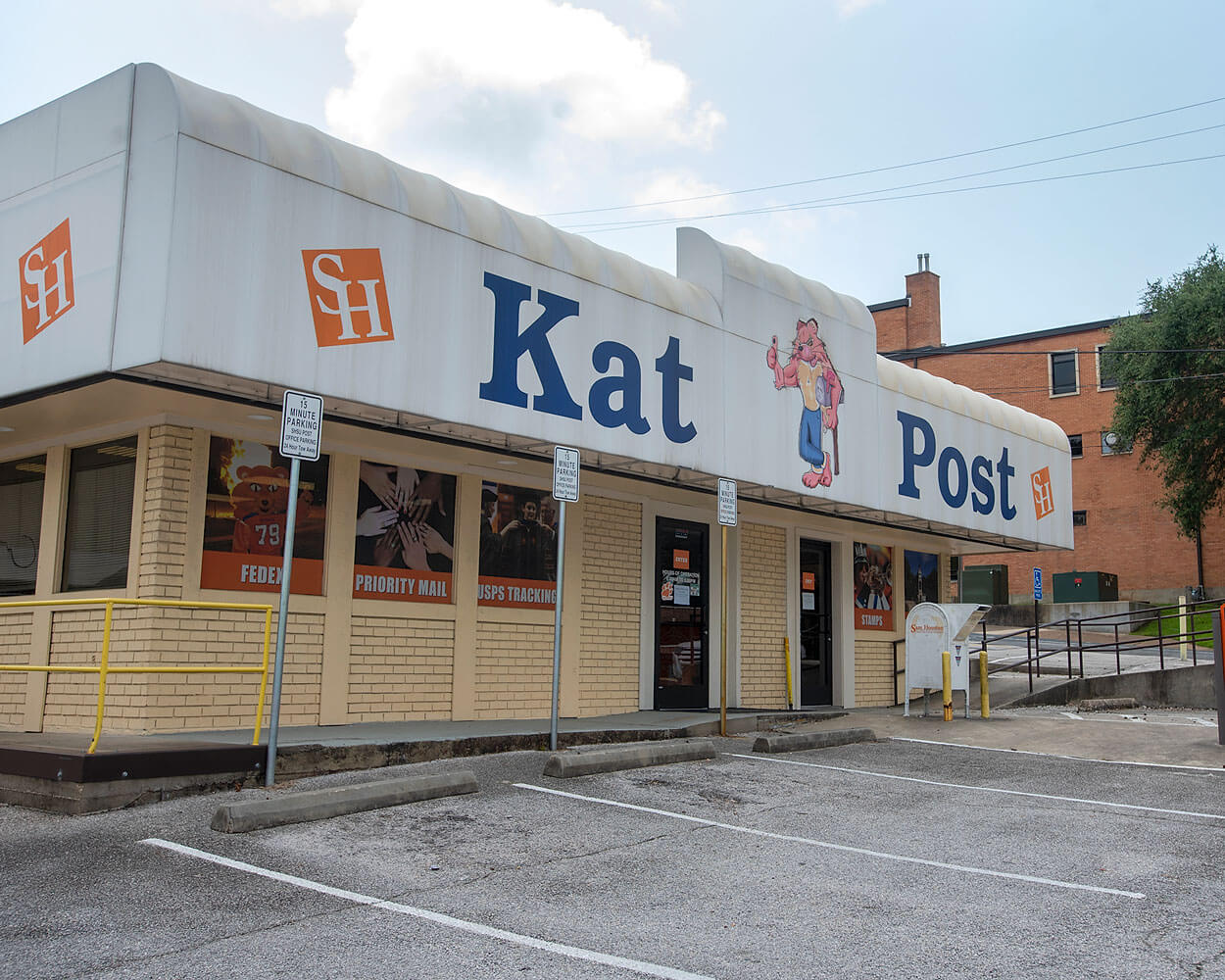 KatPost
Resident students can pick up mail between 8 am and 5 pm, Monday through Friday. The KatPost is closed weekends and SHSU recognized holidays. KatPost is located on Sam Houston Avenue between Subway and the Margaret Lea Houston Building at 1627 Sam Houston Avenue.
Get Directions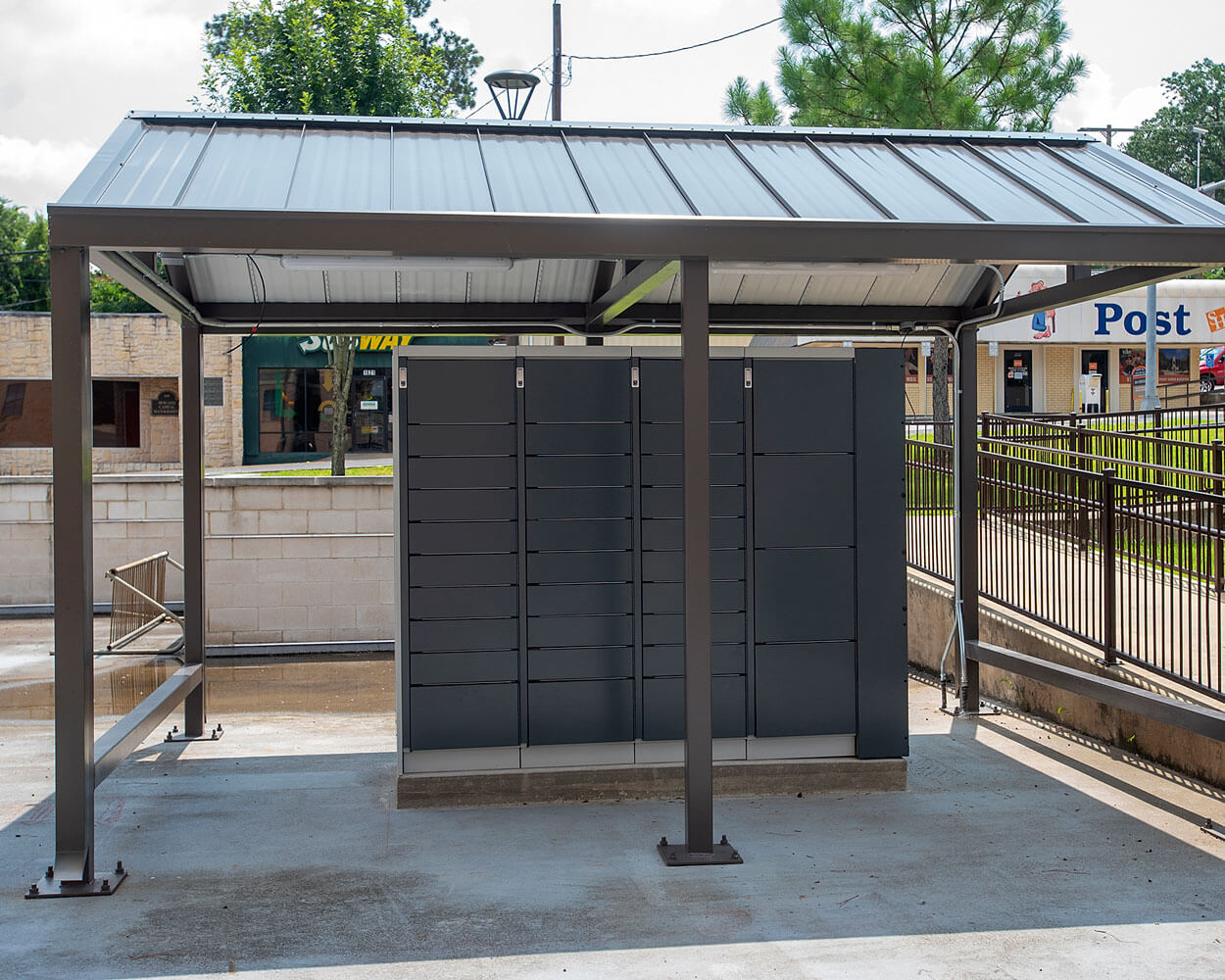 Student Package Lockers
The Student Package Lockers provide a convenient package retrieval system. Lockers are accessible 24 / 7. As a student residing on campus, any applicable package you receive will be placed in a Package Locker.
Locations include:
North Residential Parking Garage
Need Help?
We're open Monday through Friday from 8am to 5pm.