Student Health Center (SHC)
Health Center Updates
Welcome Back Bearkats!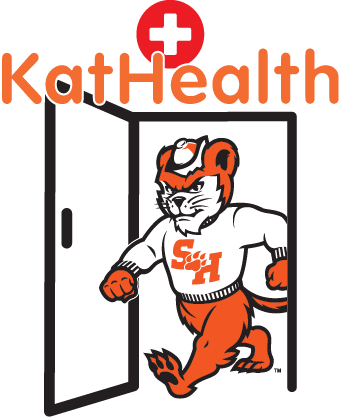 End-of-semester stress tips:
-Create a scheduled plan
-Limit phone time
-Take breaks
-Practice self-care
-Priorotize sleep
-Celebrate every win
Click here to schedule your appointment or call us with question 936-294-1805.
**The SHC is no longer offering telehealth appointments, all appointment reasons are available for in-person visits**
---
Mission
We engage Bearkats in their personal health and wellness. We share your goals of keeping you healthy and support your academic success.
Values
Inclusion- Everyone should be seen, heard, valued, and empowered to succeed.
Service- Provide a quality experience to your patients, your team, and your community; all that you serve
Respect- Listen; accept feedback; embrace differences in people, their ideas, and experiences