COVID19 Supplies Available
Protective gear and cleaning supplies are available. These supplies include:
Anti-Bacterial Wet Wipes
Disposable, KN95, & Cloth Masks
Face Shields
Hand Sanitizer
Nitrile & Latex Gloves
Paper Towels
Pre-Mix Disinfectant Spray
Order Now
Pick Up Map
Construction & Maintenance Notices
---
17th Street partially closed- July 20th-August 28th
17th St. will be partially blocked off from July 20th – August 28th. During this time pedestrian and ADA access will not be affected. All parking spaces on 17th St. in front of Belvin Buchanan Hall will be will be temporarily unavailable during construction.
View Map
Jul 20, 2020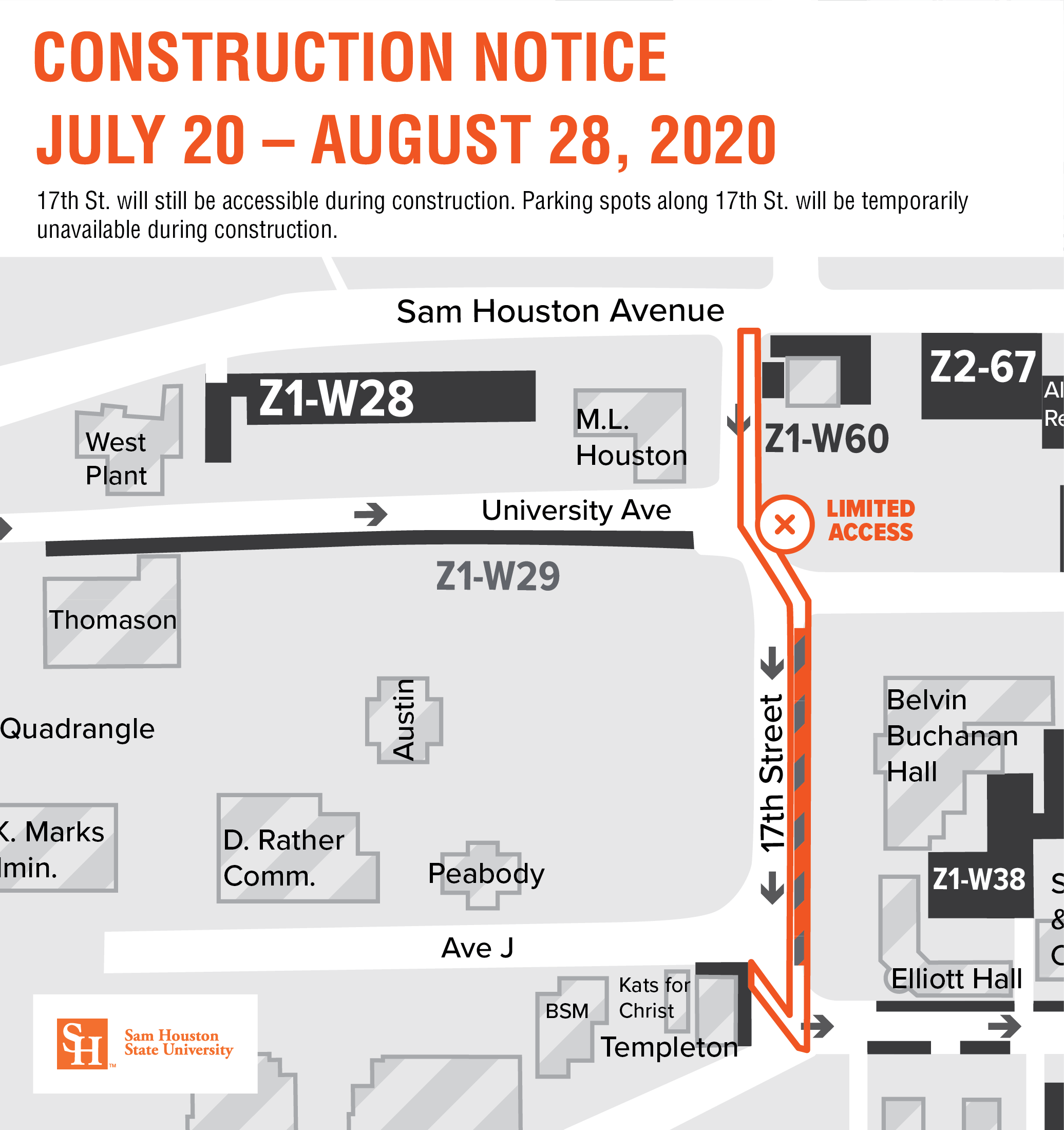 Limited Mall Access
There will be no access to the mall on the east side of the LSC, between the LSC and Smith-Hutson buildings. Pedestrians will be redirected through the parking garage to use the skywalk on level 2.
View Map
May 07, 2020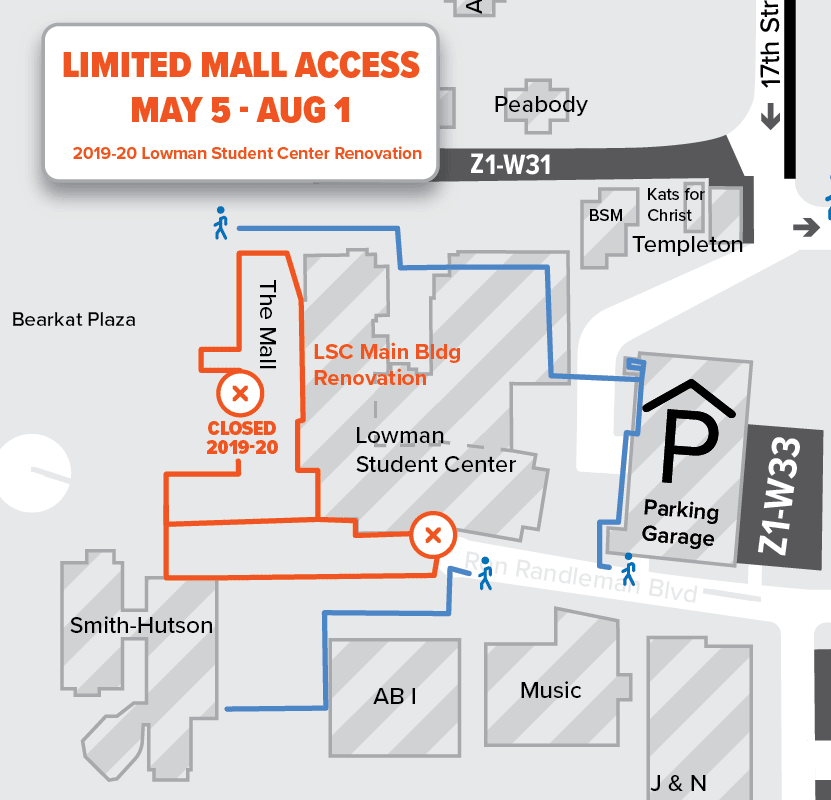 Coliseum Parking Garage
Coliseum Parking Garage- Construction to begin July 22, 2019- Completion August 2020- Map Construction on the new Parking Garage has commenced. The map below depicts vehicular and pedestrian traffic routes around this area. As always please use caution around construction zones, avoid if possible, and abide by signage at all times.
View Map
Feb 28, 2020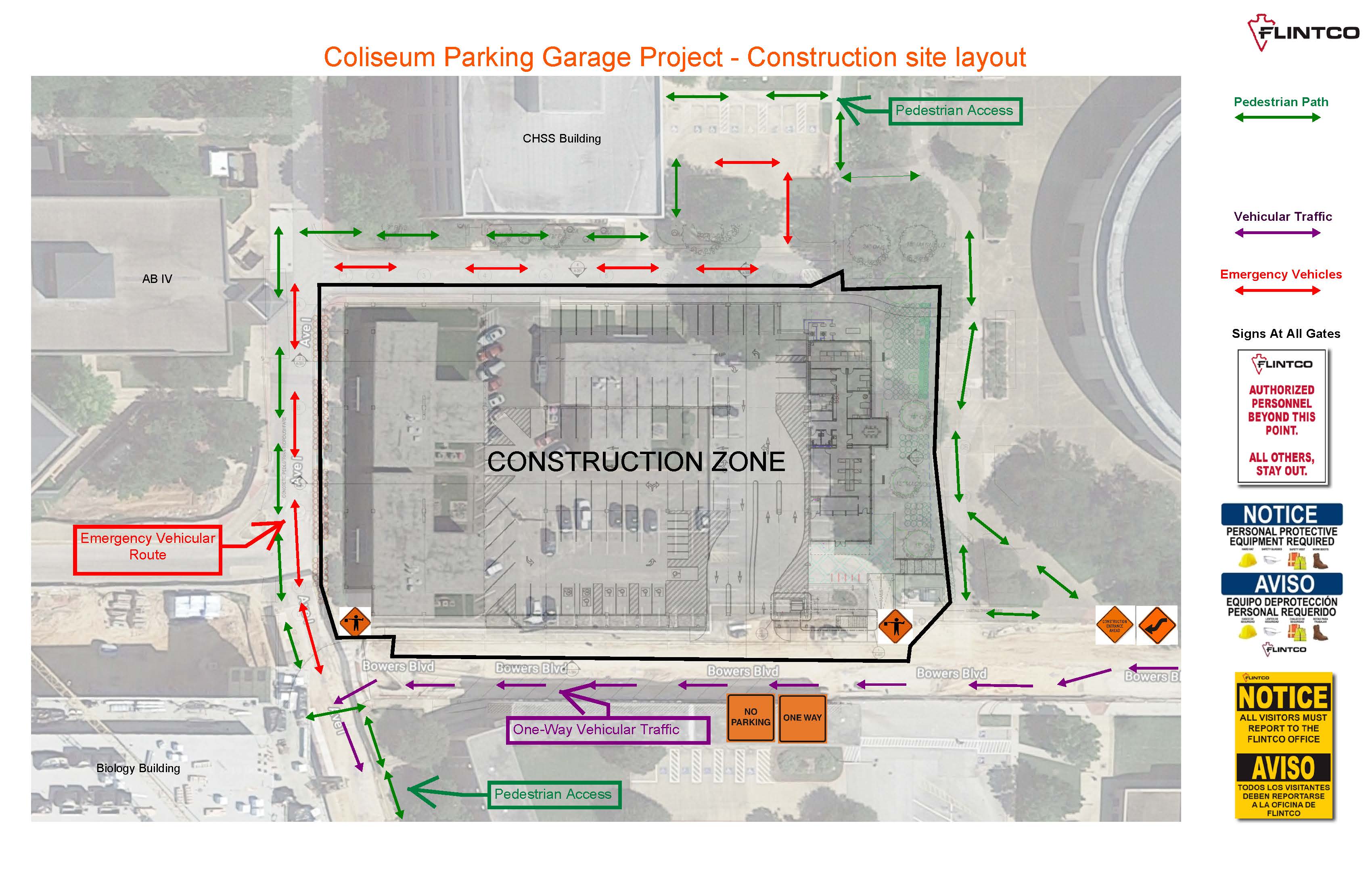 Spring 2020 Map
For questions or inquiries about our university campus, facilities, construction, maintenance or operations, please contact Facilities Management Office of the Vice President at 936.294.1869.
Call
Email
Services
All custodial, maintenance, and estimate requests are processed through our self-service portal, FAMIS. Employees are encouraged to submit work requests through FAMIS. Students and visitors should call Customer Service for assistance.
Dorm Maintenance
Residents should submit all non-urgent repairs with the StarRez portal. If you have an urgent repair during business hours, call Facilities Operations at 936.294.4474. After hour repairs should be directed to the RA on duty. Business hours are 8am to 4:30pm, Monday through Friday.
StarRez Login
Call Now
Tree Campus USA since 2014
Our university has been designated a Tree Campus USA university each year since 2014 by the nonprofit National Arbor Day Foundation. Tree Campus USA is a national program of the National Arbor Day Foundation that honors colleges and universities for promoting healthy urban forest management and engaging the campus community in environmental stewardship.
Support Urban Forestry