PURPOSE
Sam Houston State University is proud to be a place where students learn to speak their minds and express themselves. Our namesake, Sam Houston, wasn't afraid to take a stance, even an unpopular one. As a champion for better treatment of Native Americans, he once said:
"I am aware that in presenting myself as the advocate of the Indians and their rights, I shall stand very much alone."
SHSU has a long tradition of fostering that same spirit of free expression, and promoting the advancement of knowledge through critical thinking.
---
RESOURCES
Expressive Activity
---
Student Resources
---
Employee Resources
---
---
EDUCATIONAL VIDEOS
---
EDUCATIONAL SESSIONS
---
DIVERSITY & INCLUSION
Sam Houston State University is committed to promoting a campus culture that embraces diversity and inclusion. This is accomplished through proactive assessment of policies and operational strategies, as well as program implementation that strives to remove institutional barriers to recruit and retain a diverse university community with intersectional perspectives. Furthermore, the University acknowledges and values our responsibility to cultivate an equitable and inclusive environment where students, faculty, staff, and community recognize the benefits of collaboration and mutual respect through diverse identities and experiences.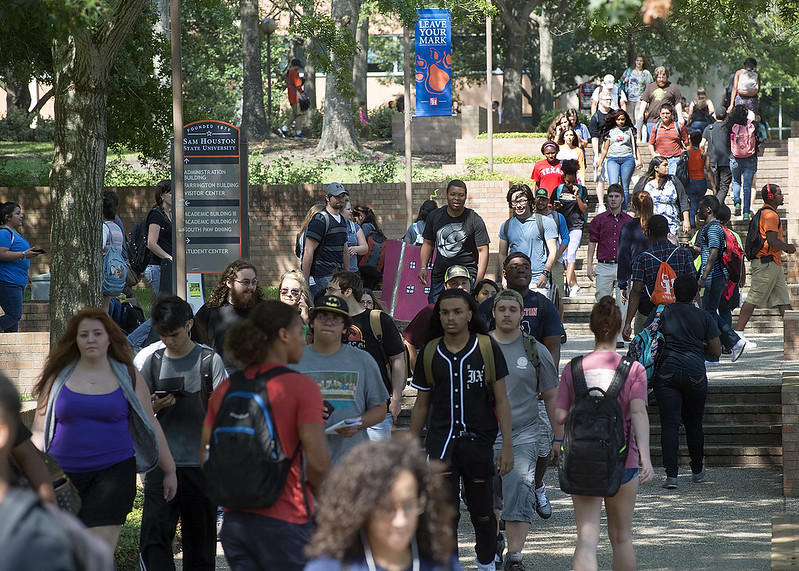 ---
FREQUENTLY ASKED QUESTIONS