Locking a meeting does not allow others to join a meeting.
View your Zoom - Lock Meeting instructions in this brief video or take a look at the step by step instructions below.
Select Manage Participants from the meeting display. The Participant list will display on the right side of the screen.
Select the More option at the bottom of the Participant list.
Select Lock Meeting.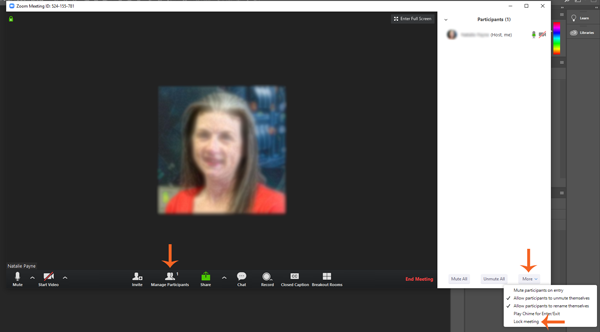 NOTICE: If you have a Zoom account, be sure to contact the IT@Sam Service Desk before changing your primary email address (e.g. alias email) so we can assist you with the switchover.