Student Advising & Mentoring (SAM) Center
Click For a Virtual Appointment
***Walk-in Hours are suspended for the remainder of the Spring 2020 semester at the SAM Center in Huntsville and at The Woodlands Center (TWC).
Click Here if you have questions regarding SHSU's response to COVID-19***
WELCOME TO THE SAM CENTER!
---
At the SAM Center, we value the whole student. Academic Advisors can assist you in making the best decisions choosing majors and defining your academic path while valuing your individual needs. We are here to help you with your goals and to promote your success. We can help you learn about campus processes, direct you to helpful resources, and work with you to build the best schedule and degree plan possible.
---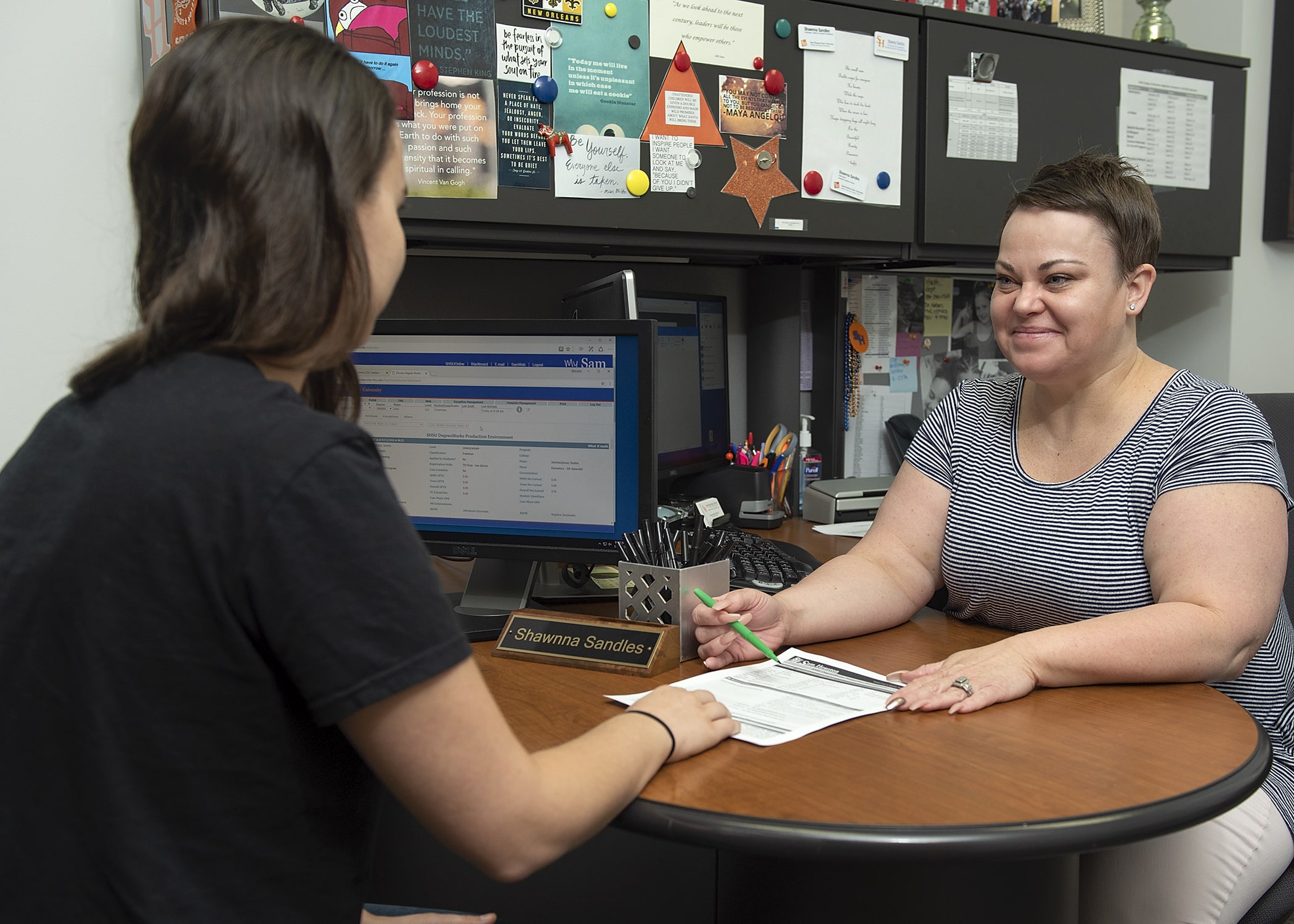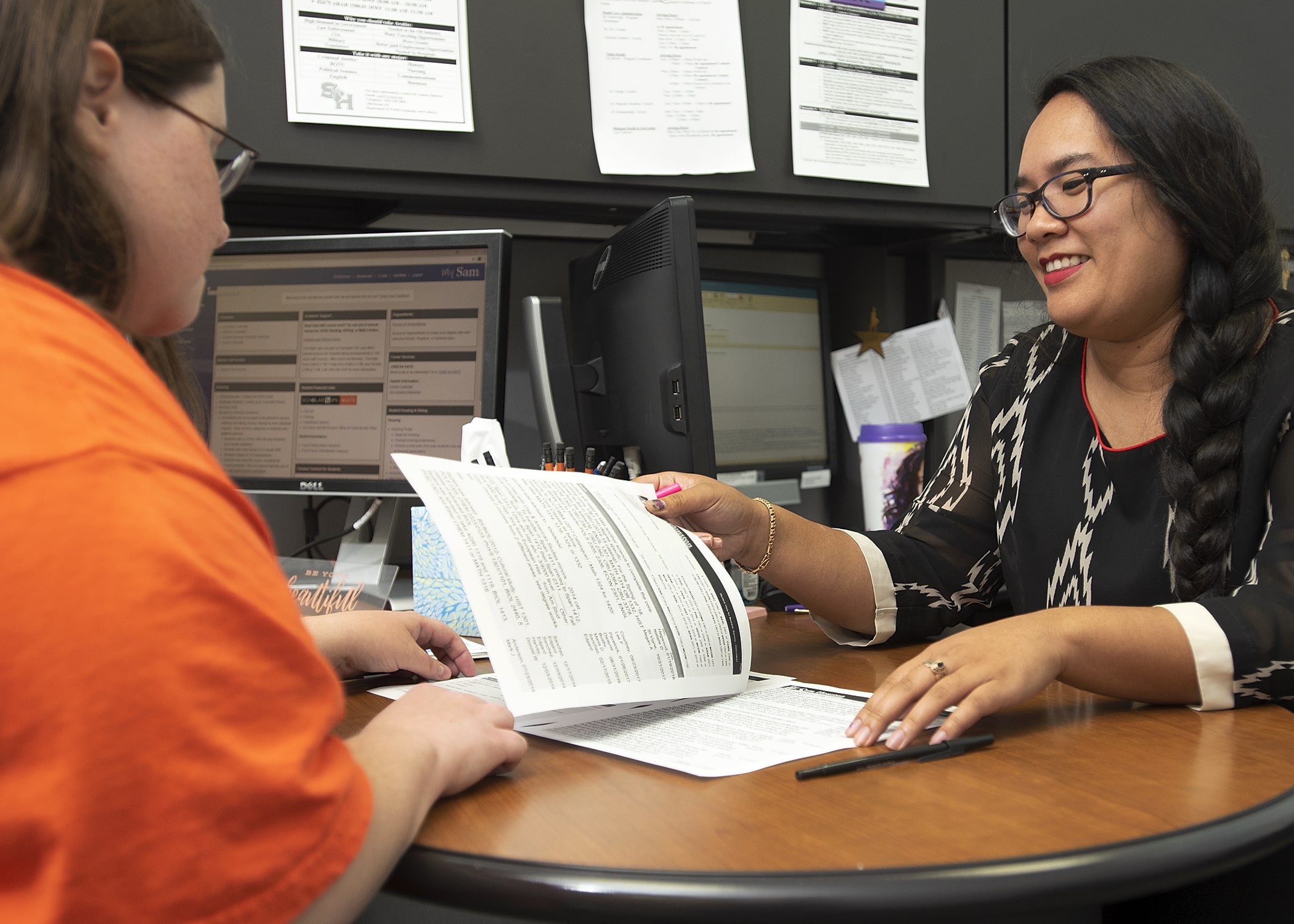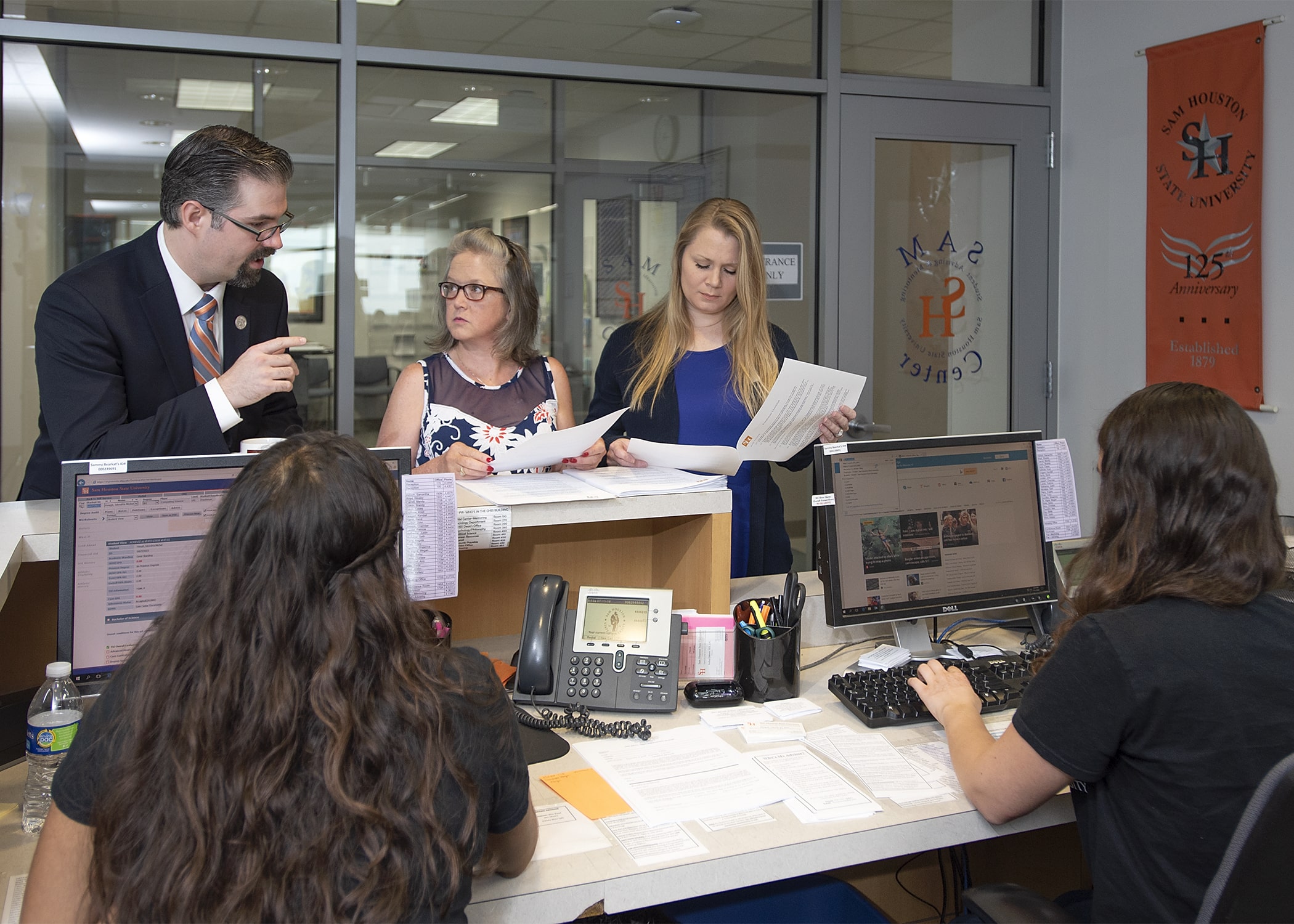 View our calendar to see upcoming events that may impact you and your course selections!