Guest/Prospective Employee
Guest/Prospective Employee travel can be paid by the department. The department may choose to pay for all or some of the travel expenses. A hosting administrative staff can book in Concur using the guest book feature. Guest must sign a Guest Traveler Agreement form for travel paid by the university.
Guest Traveler Agreement Form
Booking for a Guest
Guest will need to be setup as a vendor in Concur.
Departmental administrative staff will need to create a report utilizing their profile, selecting the guest/prospective employee as the traveler type, and the traveler's name as the vendor.
Once the vendor name is selected, then the report is tied to the traveler's name and no longer in the name of the admin when information is transferred to Banner.
Departmental admin's profile in Chrome River will still be utilized for reports. Reports will be routed automatically through Chrome River for approval based on org used for expenses.
Flights, hotels, or rental cars are booked in Concur, using the guest booking feature.
Email travel@shsu.edu to request access to guest booking feature, limited to administrative staff.
Select "Book for a Guest" on the Concur Booking Tool
Select the flight/hotel/car rental to make arrangements as required for SHSU travel. The administrative staff will be asked to enter the travelers information as follows: Travel name as it appears on government ID, gender, date of birth, phone and email address so traveler can be notified of changes/updates.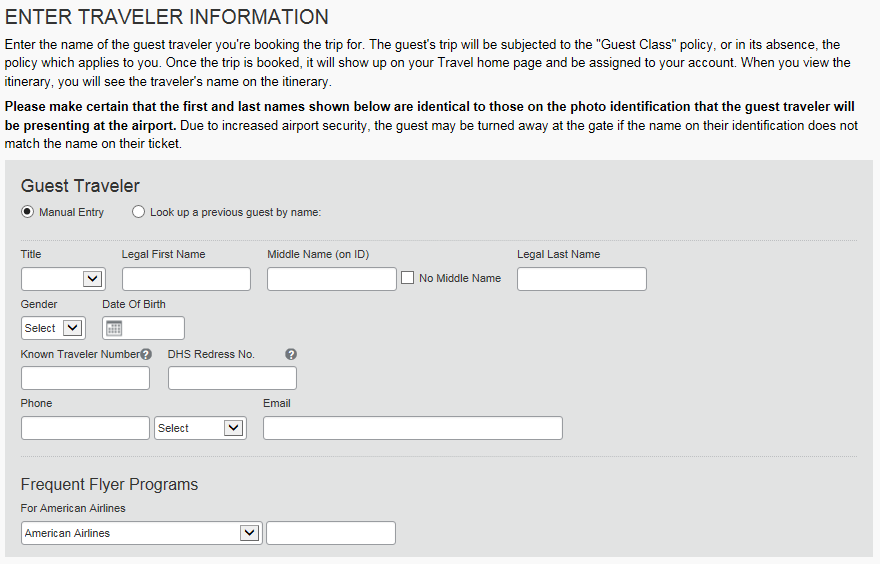 Reimbursing a Guest
Guest/Prospective Employee travelers can be reimbursed for out of pocket expenses, as agreed upon with the department.
Inform traveler of GSA per diem rates and travel guidelines
Collect receipts for expense report
Guest must submit the Payee Form
Hosting a Guest Speaker
A BearKat Buy requisition must be created for the guest if a service/speaking fee is charged to SHSU. The service fee cannot be processed through Travel.
Create requisition in BearKatBuy
Use "Purchasing Dept" as a vendor placeholder
Guest must submit the Payee Form