Bachelor of Science in Engineering Technology-Environmental, Health, and Safety Management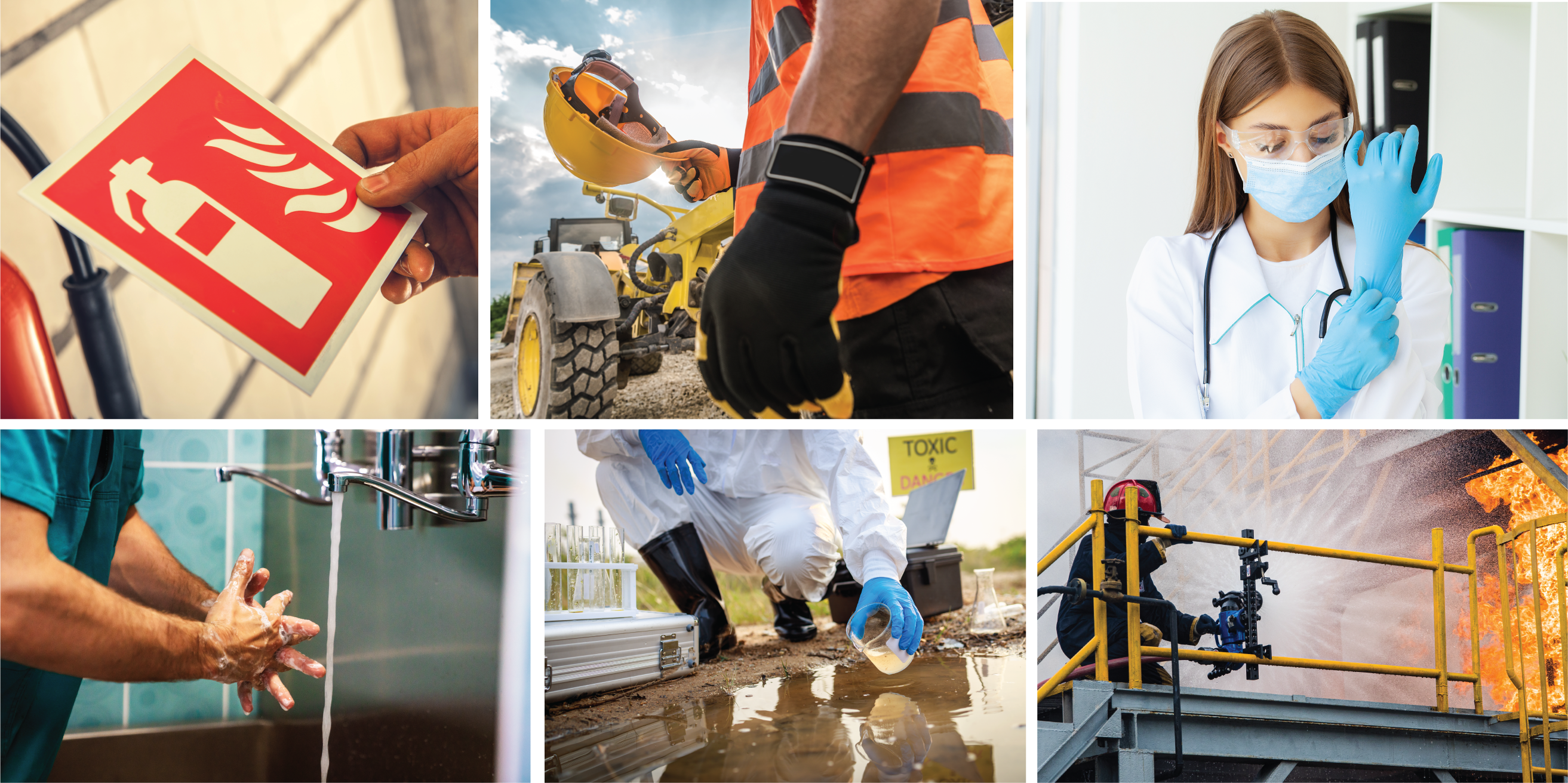 Click below to download the engineering technology with a concentration in environmental, health, and safety management flyer.
Mission
The Engineering Technology, BS with a concentration in Environmental, Health, and Safety Management provides knowledge and proficiency for students to make workplaces safer and to address hazardous situations and emergency events. Through hands-on assignments, students will be equipped with the knowledge needed to anticipate, recognize and evaluate potential hazards and enhance workplace safety.
Program Educational Objectives
Apply concepts of safety and risk management to prioritize resources, reduce costs and minimize occupational hazards.

Anticipate, recognize, evaluate, and control hazardous conditions that affect workers, properties and/or work environments.
Demonstrate safety leadership skills, teamwork, and effective communication skills.
Identify and apply applicable safety standards, regulations, and codes in industrial settings
Apply engineering technology and strategies to resolve issues of ethics and social responsibility.
Integrate professional, ethical, and social responsibilities as a professional in the field.
Student Outcomes
Ability to anticipate, recognize, evaluate, and apply control approaches for hazardous conditions and workplaces.
Ability to utilize risk management concepts to prioritize resources and minimize risk.
Utilize engineering skills and techniques to develop and evaluate industrial training programs.
Identify and apply applicable standards, regulations, and codes in an industrial setting.
Conduct accident investigations and analysis.
Acknowledge of the impact of engineering technology solutions in a societal and global context; and a commitment to safety, timeliness, and continuous improvement.
Career Opportunities
Construction
Manufacturing
Oil/Petroleum
Technology
Agriculture and Forestry
Mining
Insurance
Food Processing
Environmental
Emergency Management
Government
Healthcare
Transportation
Warehousing and Distribution
Utilities