Construction Management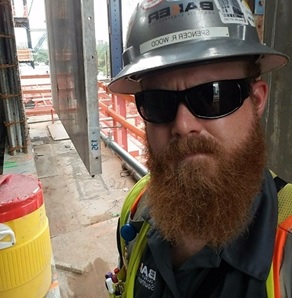 Spencer Wood graduated with a degree in Construction Management (ETCM) and is now a Project Engineer at Baker Concrete Construction Inc., Los Lunas Facebook Data Center Campus Project in Albuquerque, New Mexico
"SHSU prepared me to enter the construction industry with both a knowledge of the field and the office which was essential for me to find a career that could capture my interest and further establish my background. The Construction Management program was a great resource for making connections and giving me multiple opportunities to meet with and interact with various employers in the construction and industrial sectors. Through the Engineering Technology Career Fair and the Career Services Center at SHSU, I was easily able to procure a summer internship that leads to part-time employment during school as well as a full-time offer when I graduated. Through the Sam Houston Construction Associations monthly meetings and events, I was not only able to find employment but receive multiple offers from various companies giving me the choice I wanted to pursue a career that would be hands on. The professors in the engineering technology department were phenomenal. Most of my faculties had years of experience in the construction industry which proved to be a great resource when trying to decide which route I wanted to go career-wise as well as for general advice while I was interning and job searching. SHSU helped me build my resume with their professional leadership class and the opportunity to serve as historian for the Sam Houston Construction Association. There were countless opportunities to get involved and get my name out there through the various job tours and community activities that were put on through the Construction Association. This has helped immensely in building relationships with clients and contractors as I have worked alongside many people I've met through these activities building across the southwest. SHSU's Construction Management program was truly the real deal and I believe gave me the competitive edge over others in my field."
---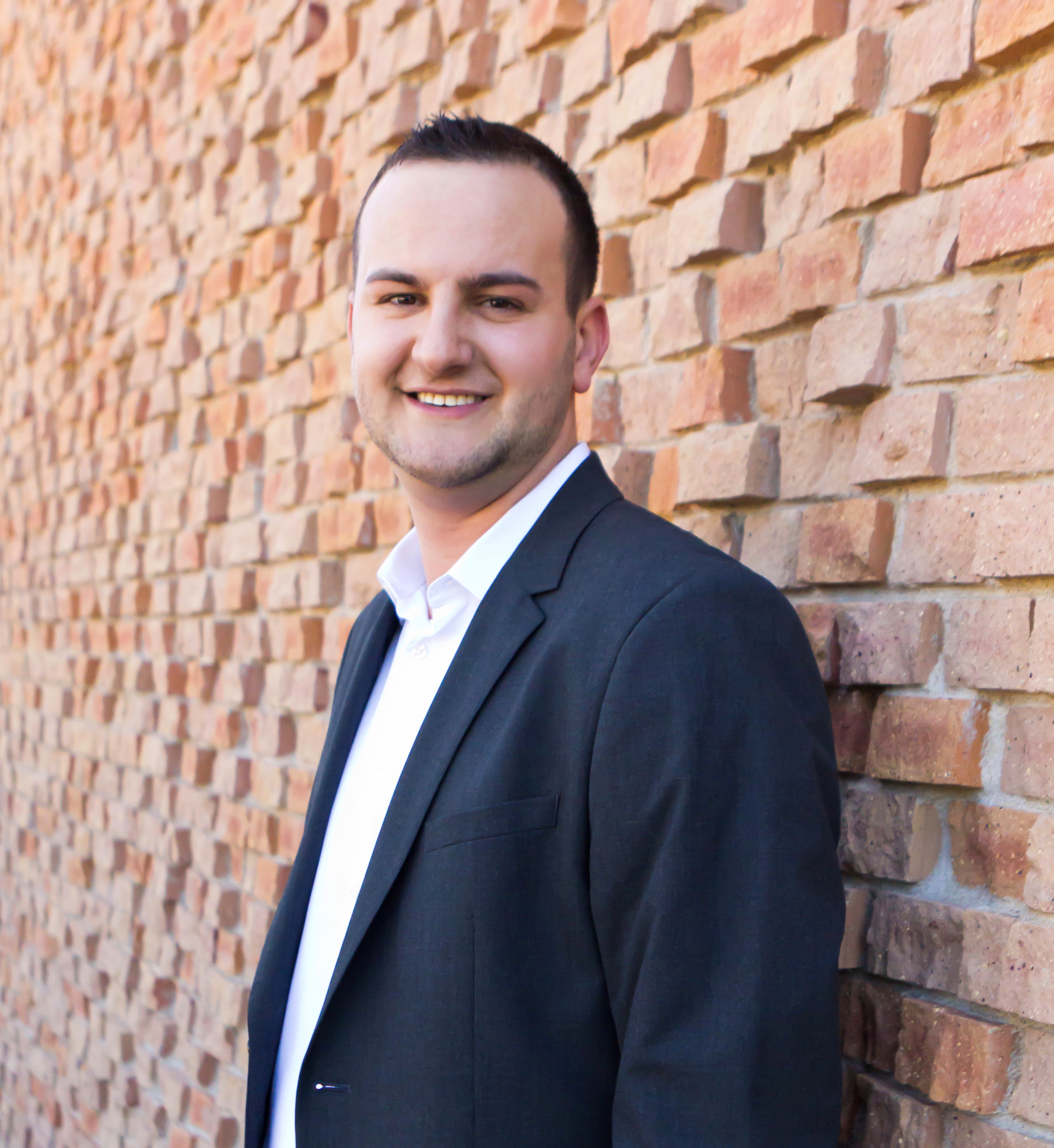 Conner Rousseau graduated with a Construction Management degree from SHSU with a minor in Economics. He is now working in Houston, Texas as a Construction Specialist 2, Resi at Comcast Cable.
"The Construction Management department offered courses, professors, advisors, networks, events, and many other things outside of normal coursework that enriched my education and college career. As soon as I started in the Construction Management department at Sam, I knew that it would be something I would stick with, and something that would build me into a better student, person, and professional. The event that benefit me the most in getting into a professional career after graduation was by far the ETEC Career Fair. This event let me practice how to interact with employers, as well as market myself in a professional way that, in the long run, would earn me an amazing internship. The educational and life experiences that each one of my professors in the department provided me a great education and overall new outlook on many aspects of life. They pushed me to do more than that I thought was capable of myself and ultimately encouraged me to want more for myself after my college career. As a whole, I would encourage anyone even remotely interested in Engineering to choose a program within this department to pursue as your undergraduate career path; they give you the tools, experiences, encouragement, guidance, and drive to achieve more than you thought possible and go on to careers that you may never have dreamed of."
---
Electronics and Computer Engineering Technology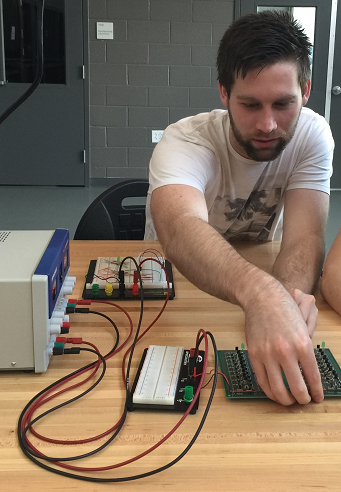 Jeremy England graduated with a degree in Electronics and Computer Engineering Technology (ECET) and is now working as a Professional Services Engineer for Weatherford.
"The teachers at SHSU, especially in the computer and electrical departments, are phenomenal. As with any degree, you'll learn the basics of what the course offers, but what makes SHSU stand out is that the teachers give you incredible opportunities if you are willing to ask and take them on. Looking back, my favorite experiences from SHSU were the hands-on projects that we got to come up with and build each semester that could be as fun and/or challenging as your mind and time allowed. It was quite an event to behold all the crazy contraptions fellow classmates would build in areas like robotics, electronics, programming, artificial intelligence, renewable energy, and much more.
During my time at SHSU, I was an ETEC worker, TA, and Ambassador which let me sharpen my teaching skills, presentation skills, and allowed me to go to events to showcase the cool things we were doing in our department. I was also given the opportunity to be a part of a SCADA/ICS Lab which allowed me to apply my book knowledge to real life components and work with industry standard equipment that easily jump-started my career by five-plus years. The experience I gained here allowed me to get an incredible job within a month of graduating, and I couldn't be more ecstatic and thankful for everyone at SHSU involved in getting me there; so, a final thanks to you all, and cheers!"
---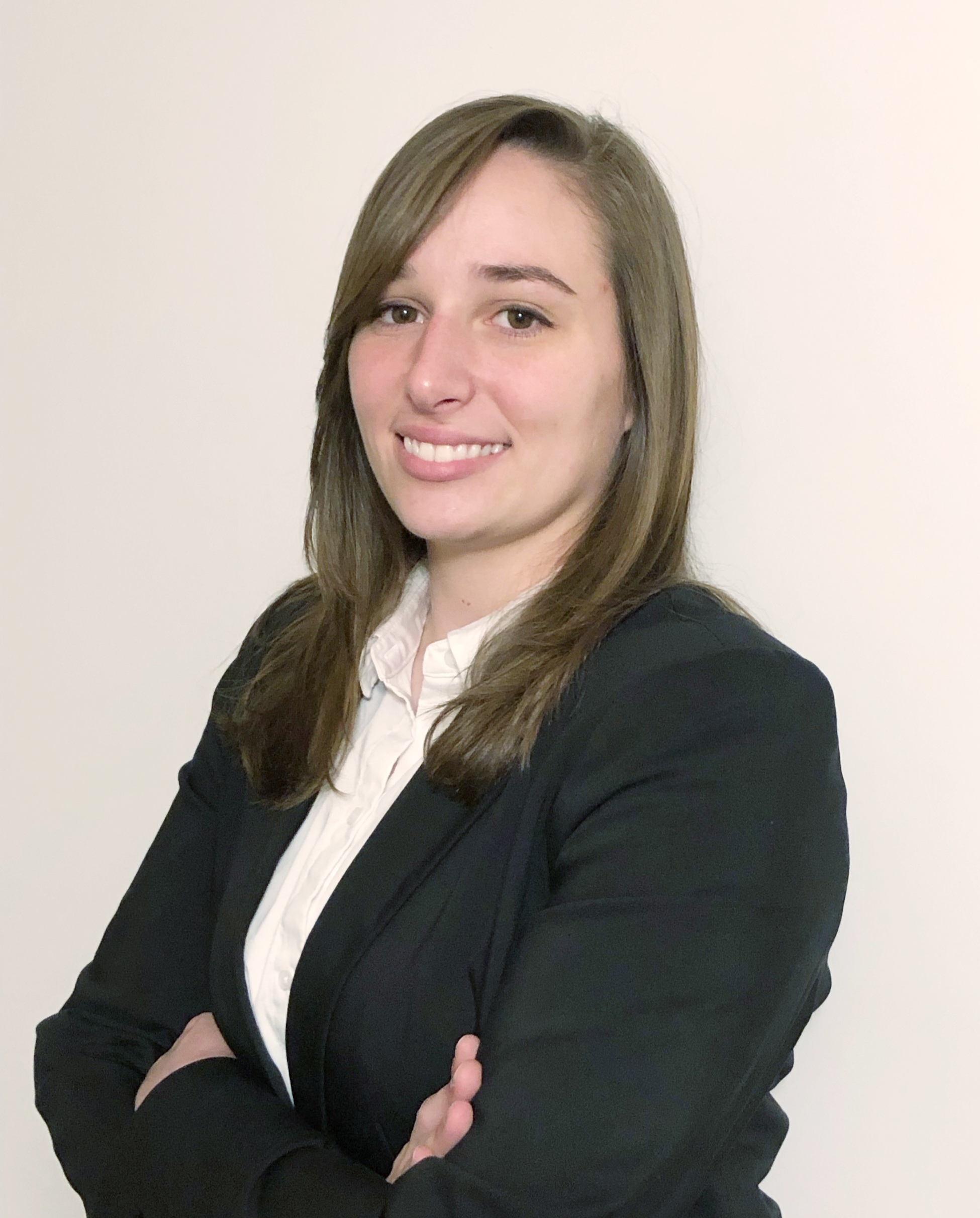 Kali M . Johnson graduated with a degree in Electronics and Computer Engineering Technology (ECET) and is now working as a Controls &SCADA Engineer at Vanderlande Industries, Inc., Atlanta, Georgia.
"When I first started with the ECET program at SHSU, I must admit I had only a vague idea of what I wanted to do with the degree once I achieved it. That quickly began to change as I started doing more hands-on projects in classes such as microcontroller applications, digital electronics, industrial electronics, robotics, and instrumentation and interfacing. The professors in the program were always outstanding in their knowledge and optimism to help students achieve the most from each lesson and project, and to also have fun while doing it. The laboratory equipment available to the students is a gold mine for anyone wanting to apply theoretical knowledge to hands on applications. My time as a TA for electronics and robotics labs really helped me to assume a leadership role and contributed to building more of a foundation for knowledge that I had by teaching and guiding others. The microgrid system summer research project that I had the privilege to do alongside a fellow student, was a driving force for me to take on something that had not been done yet and see it through from initial planning and research to a successful end result of a solar, wind, and hydrogen integrated power system which we were able to pass on to future students to add to the project and increase the system's functionality. All of the incredible opportunities at SHSU led me to an amazing career with Vanderlande Industries as a SCADA/Controls Project Engineer for airport baggage handling systems."
---
Mr. And
y Aguirre graduated with a B.S. degree in Electronics and Computer Engineering Technology (ECET) and is now working as a Controls Project Engineer II at Vanderlande Industries, Inc., Atlanta, Georgia.
"In my time at Sam Houston, I learned about the fundamentals of electronics and was given exposure to programming. It was in the introductory engineering technology courses that I discovered the intrigue that I have for electronics, and for developing code. Sam Houston has prepared me for a career in engineering by providing me with challenges when developing our semester projects. It was through these projects that the material that is given in lecture is used, and additional research is needed to allow the project to come together. This additional research is then information that is shared with our classmates and gives us insight into more information that can not be covered in lectures. I was fortunate to be able to assist on the smart grid project over the summer 2018 with another classmate and together we were able to learn how to use the system, and how to integrate other power generation sources into the existing system while we work with Dr. Pecen for undergraduate research project."
---
James Holekamp graduated with an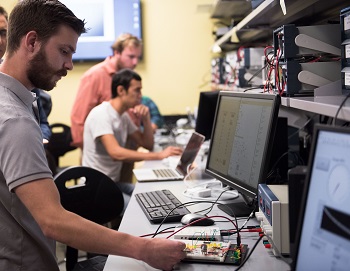 Electronics and Computer Engineering Technology (ECET) degree from SHSU and is working as an Electronics Engineer at Martin Company.
"I want to thank you all for providing me with the education that enabled me to pursue my dreams. The coursework in instrumentation and interfacing, microcontrollers, and solid state electronics especially helped to me obtain this position. Additionally, my undergraduate research opportunity in the SCADA lab provided me with a great deal of knowledge that advanced my skills and qualifications for the engineering job. I learned so much while attending SHSU and I could not be more grateful".
---