Featured Events
Save the Date
White Coat – August 13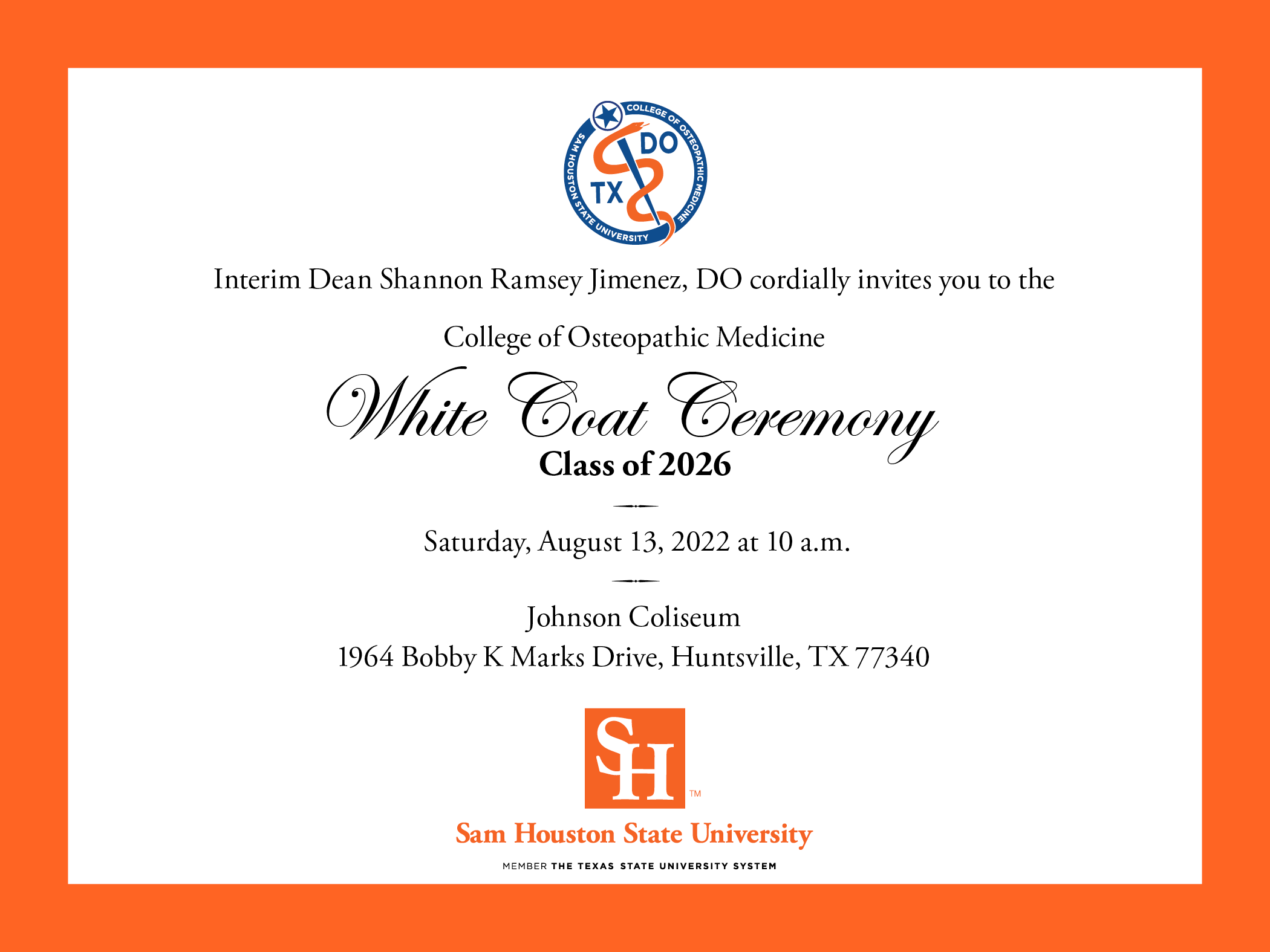 First Day of Class – August 8
First Day of Class – August 8
Clerkship Prep at COM – June 27
First Day of Clerkship Rotations – August 1
Forms & Requests
Events

All SHSU-COM affiliated events (building guests, co-curricular and service) must be approved by the Dean's Office.

A representative from each group must first complete the Event Request Form and

email the completed form to

COM-Communications@shsu.edu

.

No purchasing of materials or marketing of an event may take place without explicit approval from the Dean's Office.

If you access the from the webpage, you will need to download it (Export as PDF) and open it in Adobe Acrobat. (Everyone at SHSU has FREE access to Adobe products) This is important because otherwise you cannot change the dropdown menus. We are requesting digital copies of the form to save paper and to maintain accurate records. A best practice for completing the form is first opening the form in Adobe. To edit, find "Tools" at the top of the page. Then select "Edit PDF.

Once approved, the requester will receive an email confirmation.

Following the email confirmation, you may then Submit an Event to be added to the Localist calendar.
SHSU-COM Event Calendar