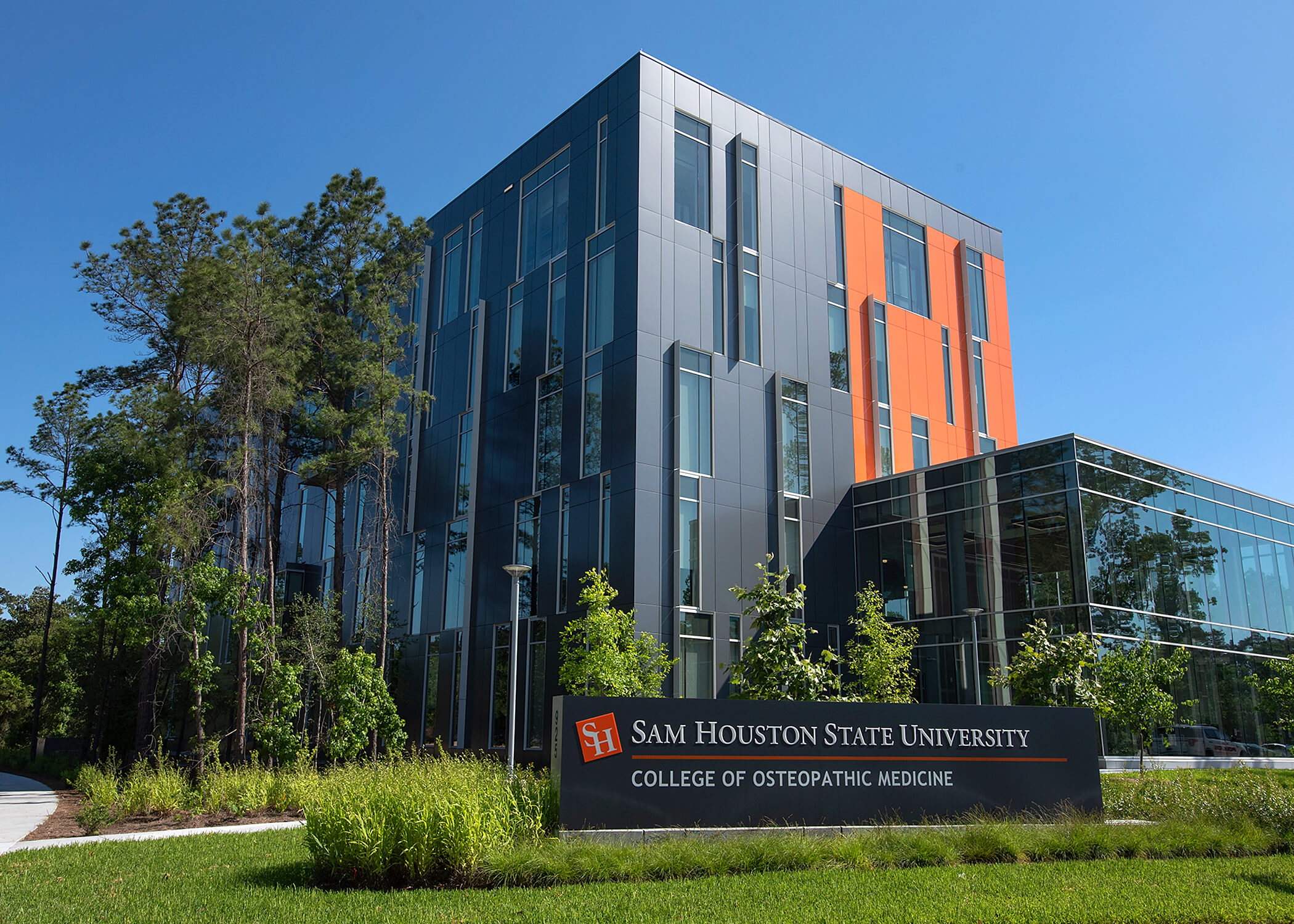 The new Sam Houston State University College of Osteopathic Medicine (SHSU-COM) is located in Montgomery County in Grand Central Park. The 108,000 square foot medical school building is situated on a 7.3-acre property on I-45 just south of South Loop 336 in Conroe.
A future phase two expansion will add another 108,000 square feet. Surface parking will then be decreased with the addition of a parking garage. SHSU-COM is the 8th college of Sam Houston State University, the first medical school in Montgomery County, and the third osteopathic college in Texas.
SHSU-COM focuses on preparing primary care doctors to practice in rural and underserved communities in East Texas. Currently, Texas ranks 47th out of 50 states in primary care physicians. With a ratio of one primary care physician for every 4,510 people, SHSU-COM will help address a significant shortage.
In September 2019, SHSU College of Osteopathic Medicine (SHSU-COM) received Pre-Accreditation from their national accrediting body and will hold that status until the first class of students graduates.