At times, iOS devices such as iPhone and iPad, may issue a prompt for the SamNet connection wireless certificate.
iOS users who receive this prompt should click Accept.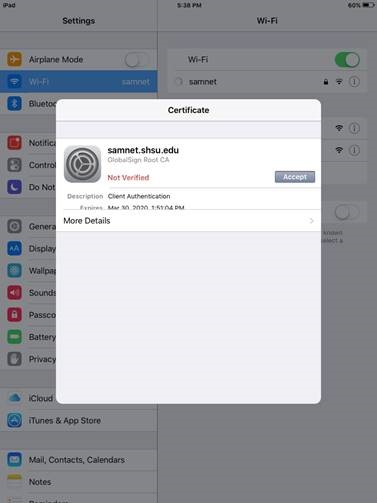 Users will not be prompted again unless the wireless network settings on the device are deleted.
Should you continue to experience issues connecting to SamNet, please contact the Service Desk.