IT@Sam - Technology Tutorials
Virus Scanning
Technology Tutorials | Virus Scanning
---
This guide will walk you step-by-step on how to scan a disk and view the results.
To scan, double click on your "My Computer" icon and right click on the drive you want to be scanned.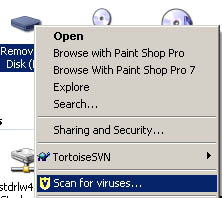 Then, select "Scan for viruses…" from the menu. You should see a dialog box appear showing the files that are being scanned.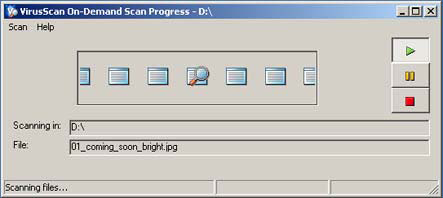 If you want to pause the action, click on the Pause button. If you need to stop the scanning, click on the Stop button. When it is finished, you should see the results of your scan in the bottom of the dialog.