Our campus wireless network has a secure log-in web page, just like the wireless access in most hotels and hot spots. Authenticated users will be able to reach all resources that are accessible from the internet.
What this means for you:
Easy authentication onto the SamNet Wireless network via any web browser (No pre-configuration necessary)
Support for most wireless devices.
Bandwidth priority will be given to actual SHSU users over guest users.
You can move anywhere inside the SamNet Wireless controlled network without losing connection.
The access points are load balanced so that one point doesn't get overloaded with connections.
Connecting to the Network
If you are a current SHSU student, faculty, or staff use the SamNet wireless network. When you connect to the network, you will be prompted to enter your SHSU credentials. You will only have to do this once for each machine you connect to the wireless. After this, the network will recognize your computer and authenticate you immediately.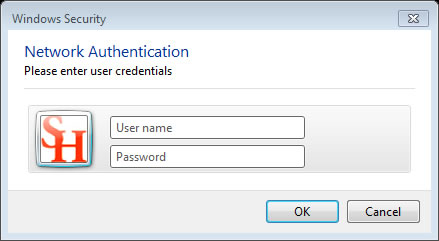 Mobile devices may issue a prompt asking to accept a certificate for the network. If you receive this prompt, click Accept. You will not be prompted again unless the wireless network settings on the device are deleted.
Note: SamNet will store your credentials automatically. There is no way to turn this feature off with your device. If you do not want your credentials stored, please use the Guest Login page seen below with your SHSU credentials for access to the SHSU wireless network.
---
Guest Login
Guests will need to select the "samnet-guest" network to gain access to the wireless on campus. When guests first launch their browser, they will come up to the following login page.
Select the "I agree to terms check box" and click Guest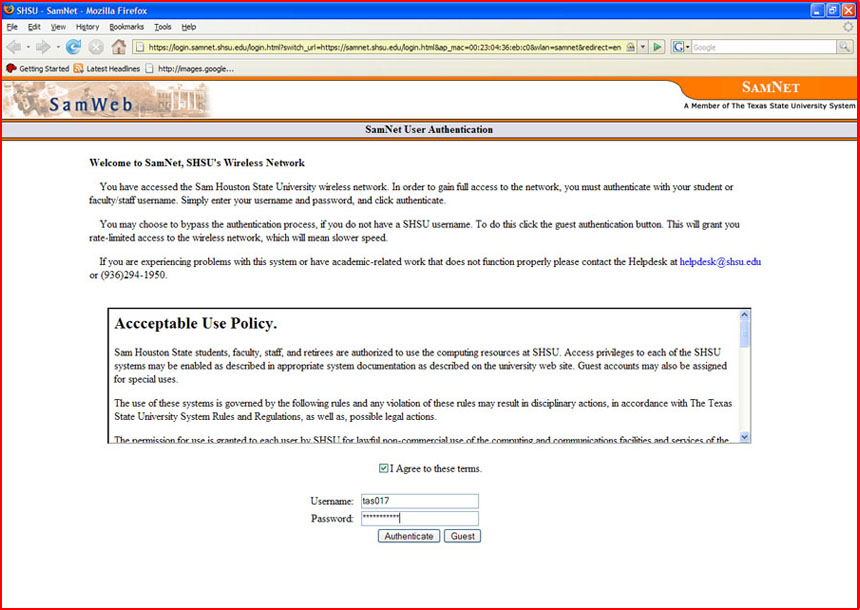 Note: As a guest you will be subject to a slower connection speed than an official user.