It may be necessary to record an action on the screen. To record the screen, follow the instructions below.
Open Captivate and on the welcome screen, select Video Demo.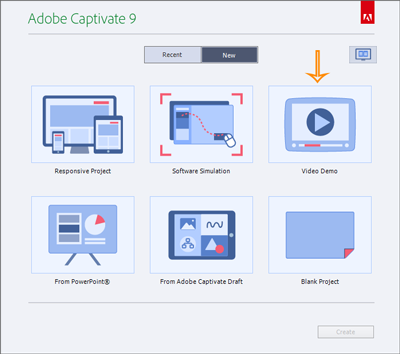 On the following dialogue box, select the Screen Area (can change the area to record by selecting and dragging the handles of the red display box) or Application to record (Captivate will populate the list with the windows that are open).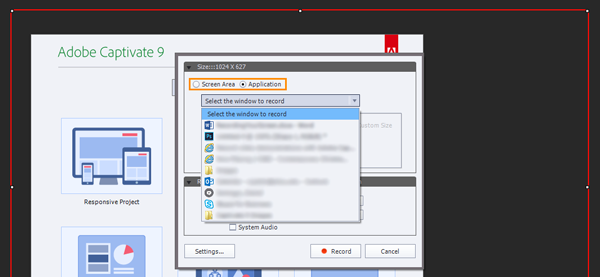 If application is selected, the application display options will need to be determined choosing from Application Window, Application Region, or Custom Size. Use the red display box to determine the best option for the project.
The recording type will need to be selected: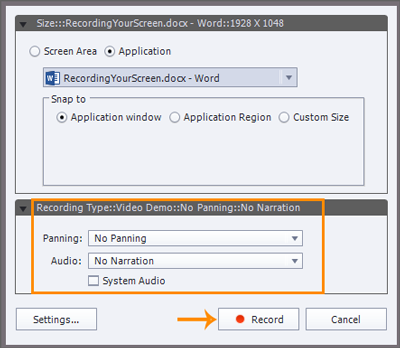 Panning Options
Automatic: The recording window automatically moves along with the pointer whenever you move the mouse during recording.
Manual: You must manually move the recording window to the area where the next event takes place. In all other respects, it is like the automatic panning option.
Audio
Once these are set, select Record and begin recording the actions.
Once you are done, Captivate will save the recording.