Adobe Captivate is found in the Start menu. Click the Start button. In the search bar at the bottom of the screen, start typing Captivate. Adobe Captivate 9 should display.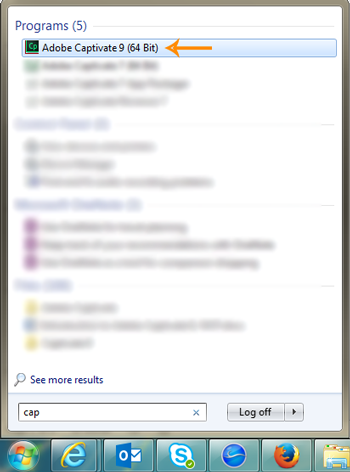 Adobe Captivate 9 can also be found in All Programs from the Start menu.
Note: If Captivate 7 displays along with Captivate 9, do not select it as it is not the current version of Captivate.