Editing a PowerPoint in Captivate
If part of the project was created in PowerPoint and imported into Captivate, only those slides can be edited in the PowerPoint extension within Captivate.
In order to edit the content of the slides, select Edit with Microsoft PowerPoint from the Edit menu.
Edit Slide – Edits the current slide
Edit Presentation – Edit the entire presentation
Right clicking on a slide will also provide the Edit options.
Note: If the slides are linked, changing the Captivate slides will change the original PowerPoint slides as well. Make sure the original PowerPoint file is not open.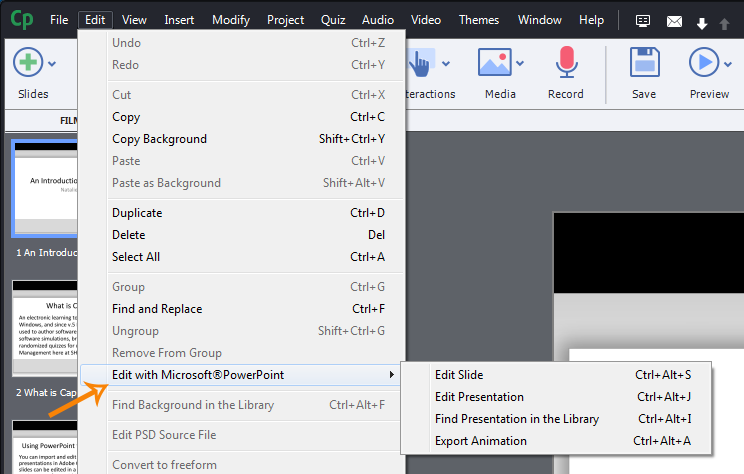 Captivate opens a PowerPoint extension that allows editing of the slides. Once changes are made, click Save at the top left corner.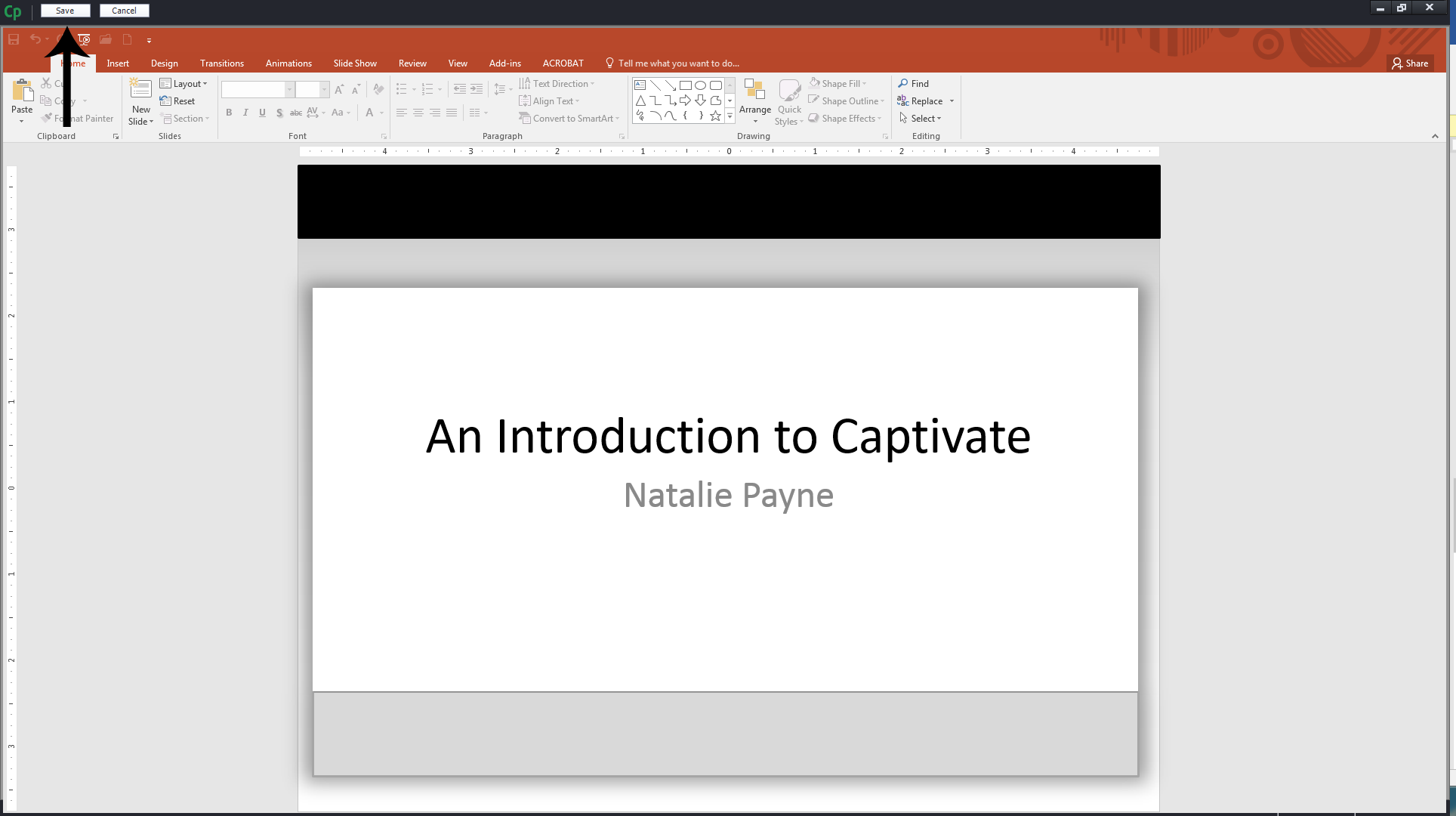 Note: If there are slide numbers on the PowerPoint, select to edit the entire presentation. Editing one slide at a time will cause Captivate to assign each slide a "1".