The College of Humanities and Social Sciences (CHSS) Wall of Honor was established by the CHSS Alumni Advisory Board to acknowledge faculty and alums who have distinguished themselves throughout their careers through personal and professional achievements and who have made significant contributions to SHSU, the students, society, and thus have brought honor and distinction to our university.
The College of Humanities and Social Sciences is pleased to announce the 2017 Wall of Honor Recipients:
The official ceremony for the Wall of Honor was held on Friday, February 24, 2017 at 4:00 p.m. in the CHSS building on the Sam Houston State University campus. A dinner honoring the recipients followed the ceremony.
---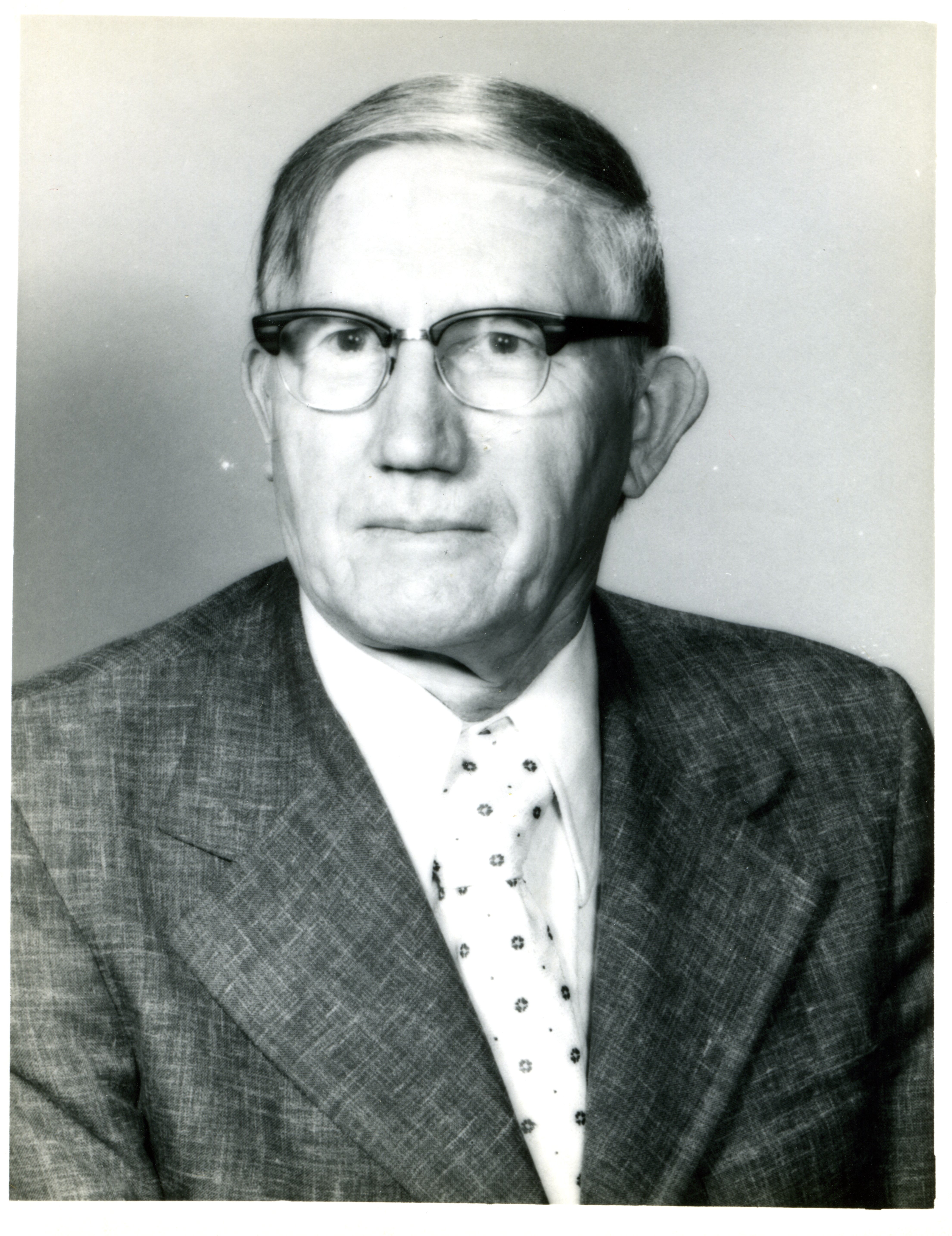 RUPERT C. KOENINGER, known for his contributions to the fights for academic freedom and civil rights in Texas, Rupert C. Koeninger began his career at Sam Houston State Teachers College, SHSTC in 1947.
As professor and chair in the Department of Sociology, Koeninger developed a reputation for his hands-on applied sociology, teaching students about issues of equality while also having a major impact on educational and criminal justice issues in Texas. Under his leadership, the sociology department expanded from one to five faculty members, earning a national reputation for excellence, on the bachelor's as well as on the master's levels.
Between 1948 and 1954, he concurrently held a position as the first Director of the Bureau of Classification at the Texas Prison System. He collaborated over a number of years on the Minnesota Multiphasic Personality Inventory, testing prisoners as well as students. He taught advanced sociology courses within the prison, and trained SH students in sociological research methods. A number of his articles spearheaded prison reform programs and led to great improvements within the Texas Department of Criminal Justice.
Koeninger's work also had an impact on the nation. His essays, "Capital Punishment in Texas, 1924-68" and "Rape, Race, and Death in the State of Texas," shaped the U.S. Supreme Court's landmark Furman v. Georgia decision, which forced state legislatures throughout the nation to revise and clarify statutes on the death penalty in an effort to prevent discrimination. Justices William O. Douglas and Thurgood Marshall claimed the study on rape, race and death as the prime empirical evidence for voting against the death penalty.
For a number of summers, Koeninger taught in the SH Mexican Field School. Always adventurous, he not only took students to major urban areas of central Mexico, but he also led them through small towns across the Isthmus of Tehuantepec and several times up to the crater of the Popocatépetl.
Koeninger was dismissed from SHSTC in 1962 because of his activism in helping African-Americans in Walker County register to vote and because he denounced the lack of implementation of the Brown v. Board of Education decision. He enlisted the legal aid of the Texas Association of College Teachers and the American Association of University Professors. Sam Houston was censured by these groups between 1963 and 1970 because of his dismissal. A direct result of Koeninger's appeal was that the Texas Legislature formed the Higher Education Coordinating Board, which took action to protect the academic freedom and tenure of university faculty in the Lone Star State.
Koeninger earned his Bachelor of Arts from Texas Technological College in 1929, his Master of Arts in sociology from the University of Chicago in 1936, and his doctorate in sociology from The Ohio State University in 1939. In 1934, he married Ethel Childers, a graduate of the University of Kansas and a fellow Texan. She typed and edited many theses for SH sociology students. They raised four children: Fiamma di Gioia, and Cliff, Frieda and Art Koeninger. His eleven grandchildren remember him as at his happiest when he had a fishing rod in his hand. He died at the age of 84 in 1991; Ethel died at the age of 97 in 2004.
Rupert Koeninger from Sam Houston State University on Vimeo.
---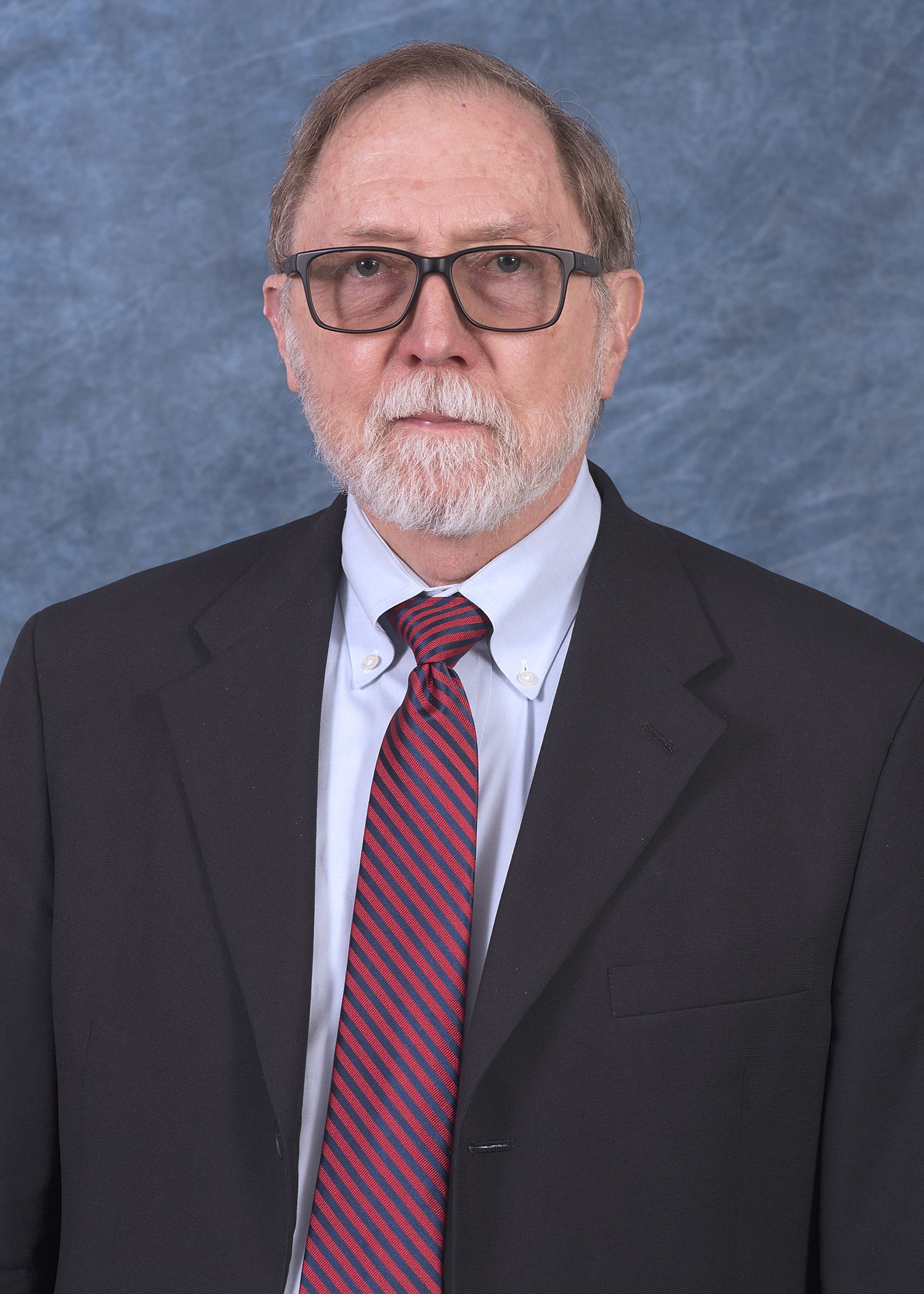 AMOS JERRY BRUCE earned a bachelor of arts in Religious Studies from Anderson University in Indiana, a master's, and doctoral degree in Psychology from the University of Georgia.
Since joining the SHSU Department of Psychology in 1970, Jerry Bruce has demonstrated his leadership in the department, in the College of Humanities and Social Sciences and in the College of Education.
Currently serving as CHSS associate dean and professor of psychology, Bruce works with the college's probationary undergraduate students, chairs its curriculum committee, serves on the university curriculum committee, and is a driving force for undergraduate research in the college.
He previously served as chair of the Department of Psychology and Philosophy for more than 25 years, and under his helm, the department established a master's program, as well as the clinical psychology doctorate, which is accredited by the American Psychological Association. The Clinical Psychology Doctoral Program at SHSU is highly ranked.
During this time, Bruce also fostered the department's Bachelor of Science degree in emerging as one of the largest and most respected majors on campus.
His efforts didn't go unnoticed, and in 2013, Bruce was tapped to serve as interim dean of the College of Education for a year following the retirement of Dean Genevieve Brown.
Throughout his years of leadership, Bruce also has been noted for his dedication to his students, being cited for his reputation of putting students' success above all.
Still teaching half-time, while serving as an administrator, he has taken up the cause of making textbooks more affordable for students, experimenting with writing his own textbook and making it available on the Blackboard platform with no charge.
"He labors to make his lectures up-to-date, interesting, and relevant to students of psychology," a nominator said. "He struggles with providing a learning environment that is both stimulating and comfortable for students as they process the history of psychology information through critical thinking assignments."
Outside of the classroom, he has written or co-written articles on psychological attachment, police officers' ability to cope with trauma, religion and pedagogy assessment, among other topics. He also is active in the Huntsville community, having taught the same Sunday school class for over forty years at First United Methodist Church. In honor of his dedication and service, the class established an SHSU scholarship in his name.
In 1963, he married Betty, a prominent realtor. They have two sons and four grandchildren. Having moved nearly as often as the fifty-three years they have been married, Jerry aspires to one day write an autobiography entitled Living with Betty: A moving experience.
Jerry Bruce from Sam Houston State University on Vimeo.
---
---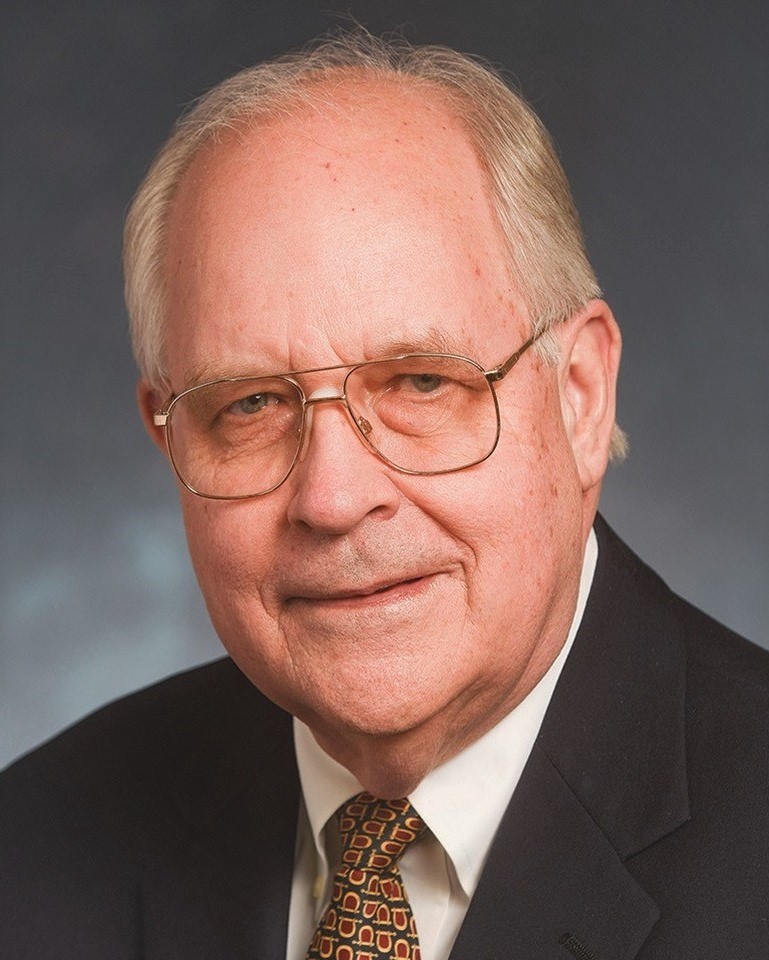 MR. DAN RICHARD BETO, has devoted more than five decades to the criminal justice system. He worked as a juvenile probation officer, a Federal Probation Officer, and as director of two community supervision and corrections departments in Texas.
He was the founding Executive Director of the Correctional Management Institute of Texas at Sam Houston State University, a position he held from 1994 to 2005, when he retired. As head of the Institute, Mr. Beto directed a staff charged with the responsibility of providing training and technical assistance to institutional and community corrections personnel. As part of his duties, Mr. Beto served as Director of the Texas Probation Training Academy, the Center for Project Spotlight, and the National Resource Center for Police-Corrections Partnerships.
Under his direction, the Institute provided secretariat services to the Texas Probation Association, Texas Jail Association, Texas Association for Court Administration, and the National Association of Probation Executives. Mr. Beto is a past President of the Texas Probation Association and the National Association of Probation Executives. He has served on the Board of Directors of the American Probation and Parole Association and as a member of the Delegate Assembly of the American Correctional Association. Moreover, he was a member of the Reinventing Probation Council of the Manhattan Institute and served as convener and facilitator of the Texas Reinventing Probation Strategy Group. Currently, Mr. Beto is Chair of the International Committee of the National Association of Probation Executives.
Mr. Beto, who earned a Bachelor's degree in Sociology and a Master of Arts degree in Criminology at SHSU, is widely published in journals peculiar to the criminal justice arena. He is the former editor of Executive Exchange, the publication of the National Association of Probation Executives, and Texas Probation, the journal of the Texas Probation Association, and serves on the editorial board of Federal Probation. Mr. Beto has served as a consultant on projects funded by the Bureau of Justice Assistance, the National Institute of Corrections, and several other agencies and organizations. In addition, he has been involved in a number of international initiatives.
---
---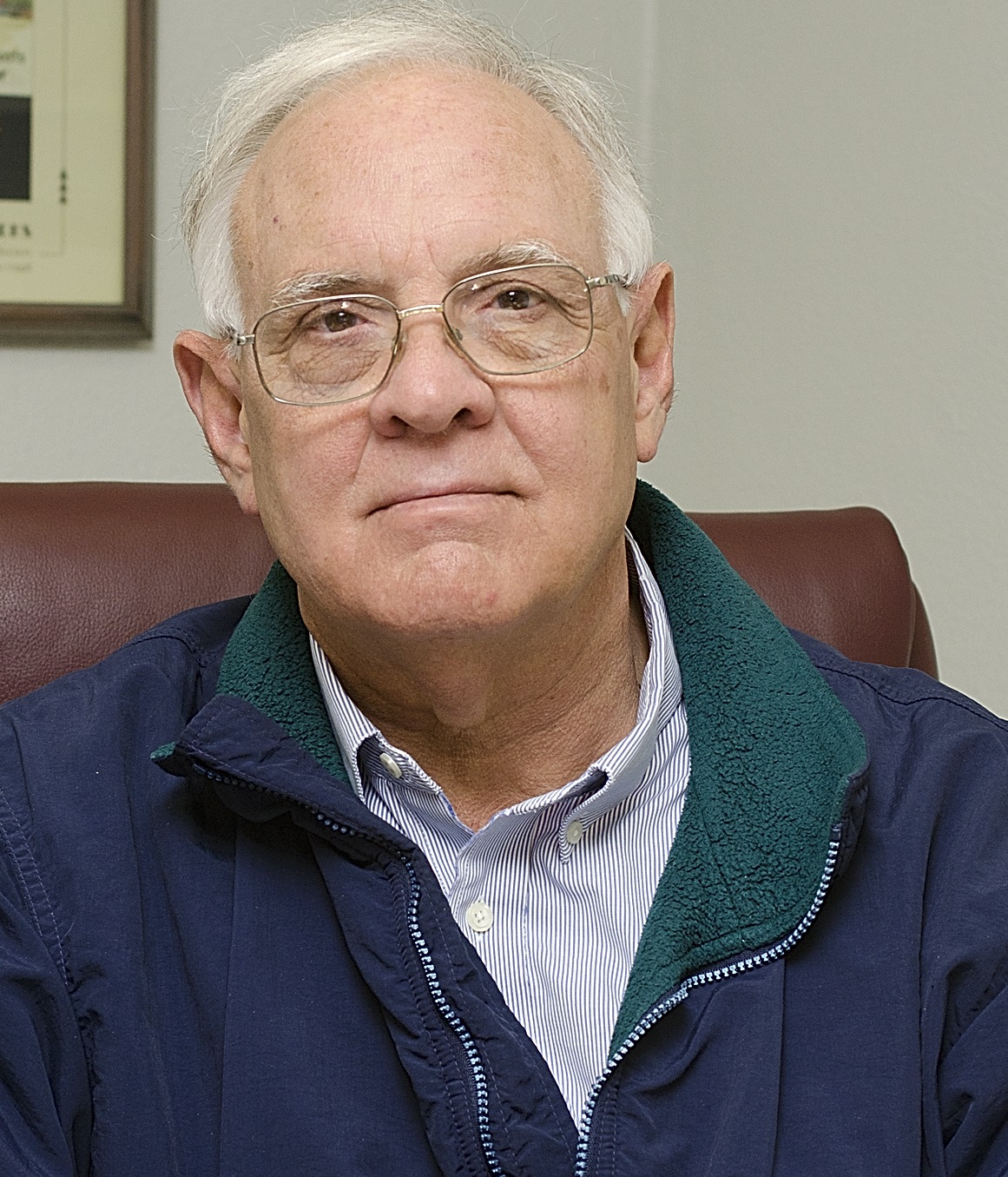 MR. WALTER M. "MAC" WOODWARD JR., was raised in Huntsville and has spent almost all of his seven-plus decades living in his hometown. His service to the community and Sam Houston State University is almost as lengthy: as a banker, SHSU employee, City Council member, Mayor, and board member of many charities, Woodward has made his community a better place.
Mac attended Sam Houston State University, where he met his wife, Leanne, who taught in public schools for almost three decades. They have two children, Wilbourn and Anne, and two grandchildren, Walter and Thomas.
After earning degrees in history—BA from SHSU; MA from the University of Houston—Mac began work at the Sam Houston Memorial Museum, where he combined his passions of history, studying Sam Houston's life and legacy, and service to the public. He worked as a Historical Interpreter, Curator of Collections, and Director of the SHMM before retiring in 2021.
In the civic realm, Mac served nine years on the City Council, the longest tenure of any official in the past half-century. In addition, Mac served two terms as Mayor. During his tenure, Mac spearheaded successful efforts to triple the size of the public library, preserve water rights for the next 25 years, and expand fire services to the entire town.
Mac has also been active on government committees, non-profits, and other boards. He has served on the Board of the Boys and Girls Club, the Rita B. Huff Humane Society, the Parks and Recreation Board, the Oakwood Cemetery Advisory Board, the Samuel Walker Houston Museum and Cultural Center Board, the 1836 Project, and the management committee of Gibbs Brothers and Company.
---
Past Wall of Honor Recipients: