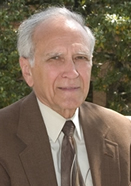 Walter Hugh Bennett was born February 26, 1938 in Beaumont, Texas. He received is B.S. at Sam Houston State University in 1961 with a minor in Geography. He continued at Sam Houston, and received an M.A. in Sociology in 1962 with minors in Geography and Economics. Dr. Bennett went to Mississippi State University, and received his Ph.D. in Sociology in 1970.
Walter Bennett began his teaching career at Sam Houston State University. He was an instructor in the Sociology Department from 1962 to 1964. While working on his Doctorate from Mississippi State, he was a teaching and research assistant, and held a part-time faculty position. In 1970 Dr. Bennett became an Assistant Professor in the Department of Sociology at Sam Houston State University, and in 1973 accepted the position of Acting Chair of Sociology. From 1974 to 1994 he continued as Chair of the Department of Sociology. He retired from Sam Houston in 2010.
The current Chair of the Department of Sociology, Dr. Alessandro Bonnano speaks of Dr. Bennett, "Walter has been a distinguished member of the SHSU Sociology department for more than forty years. He was the youngest faculty member appointed department chair in the history of the Sociology Department, and the chair who served the longest term. During his illustrious career at SHSU, he distinguished himself for his dedication to the University, the Department, its faculty and students. I can safely say that in my long career in academia, I have not met a more dedicated member of the faculty than Walter. He has been and is an example for us all."
Dr. Bennett served a thirty-six year long teaching career through SHSU with the Texas Department of Criminal Justice. He was able to observe of this tenure five hundred and twenty-two students within the TDCJ system proudly receive their SHSU diplomas in Sociology and minor's in Psychology. In recognition for his work in 2001, Dr. Bennett was presented at the Wynn Unit graduation a Distinguished Service Award by Lee College President, Dr. Jackson Sasser, and expressing appreciation for 25 years of service as an educator in the TDCJ Institutions. In September 2003 State Representative Lois Kolkhorst wrote to Dr. Bennett, "It is people like you that touch lives and inspire people. I appreciate all that you do for Sam Houston State and the Texas Department of Criminal Justice. You're truly making a difference in the lives of many." Rep. Kolkhorst remarks to Dr. Bennett were a direct result of a correspondence between TDCJ students and Rep. Kolkhorst.
---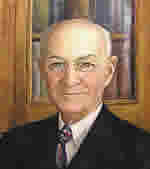 Dr. Joseph L. Clark received his BA from Texas Christian University in 1961, and earned an MA from Columbia University. He also attended the University of Virginia and the University of California and was twice a graduate fellow at the University of Texas at Austin. His teaching career began in Hereford in 1903. There he taught elementary subjects for one year, then taught history at his home town high school. He also taught history and English at John Tarleton College in Stephenville from 1907-1910. Dr. Clark quickly stepped up the faculty ladder at SHSU moving from professor of history to department head, and finally to director of the Division of Social Sciences.
Besides his contributions as historian and educator, Dr. Clark was recognized for his efforts to set white and black men down to discuss racial conflict. He helped organize the Texas Commission On Inter-Racial Co-Operation and served as its president for twenty years.
A wide range of learning and keen interest in the people of Texas resulted in the publication of several history texts. Among his best-known writings are "The History of Texas," "A New History of Texas," and "History of the Negro in Texas."
In his years at SHSU, Dr. Clark was respected by both the faculty and administration. Though he once served briefly as a dean, he preferred teaching in order to continue classroom instruction and maintain close contact with student life. A room in the Newton-Gresham Library at SHSU containing the school's collection of Texas history is named in his honor, and a portrait of the former historian hangs in the Thomason room.
Dr. Clark died on September 23rd, 1969.
---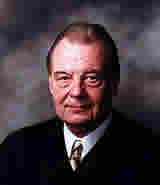 John Hannah, Jr. was born on June 30, 1939, to John H. Hannah, Sr. and Velma Youngblood Hannah. After graduating from Diboll High School in 1957, he entered the U.S. Navy, where he served for four years as an electronic technician on destroyer escorts. Upon returning to East Texas, he attended Sam Houston State University and graduated in 1964 with a degree in History and English.
Judge Hannah's public service career began in 1966 when he was elected to the Texas House of Representatives at the tender age of 26. He served three terms, and it was during his last term in office that he and others led a revolt against the old system of doing business at the people's expense.
While serving in the Legislature, Judge Hannah gave up his dream of being a history professor and started law school. He attended South Texas College of Law, as well as the University of Houston and the University of Texas. He passed the bar in 1971.
In 1973, he left the Legislature and was elected district attorney for Angelina County. He returned to Austin in 1975, as General Counsel for the public interest group Common Cause.
After a private practice in Lufkin, President Jimmy Carter appointed John Hannah U.S. Attorney for the Eastern District in 1977, a post that he held until 1981.
After practicing law in Tyler for ten years, Hannah returned to Austin in 1991, when Texas Governor Ann Richards appointed him Secretary of State, a position that he held until 1994. In 1994, President Bill Clinton appointed Hannah to the federal bench in the Eastern District of Texas. He quickly became known to attorneys appearing before him as an intelligent and evenhanded judge, with a great judicial temperament. While he always maintained a firm control of his court, he was never without his humor and wit. Attorneys appearing before him often commented on the courtesy shown to them, and the compassion and fairness shown the parties. He became Chief Judge in 2001, and served with distinction in that position until his death on December 4th, 2003.
---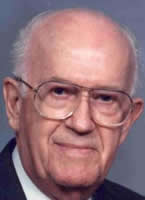 Ferol Robinson worked his way through college by selling milk from a family cow and went on to become a journalism professor and vice president at Sam Houston State University. Fresh out of Jewett in Leon County, Ferol Macon Robinson enrolled in 1938 at what was then Sam Houston State Teachers College in Huntsville. Robinson graduated in 1942. He then served three years stateside during World War II.
After the war, Robinson landed a job at Sam Houston as a teacher trainer and student recruiter. After receiving a master's degree there in 1947, Robinson left for the University of Missouri, where he earned a doctorate in 1953.
When Robinson returned to Sam Houston, Harmon Lowman, president of the school, asked him to head the journalism department. Robinson went to work, training students to be reporters and editors, public relations workers and teachers. For 10 years before Robinson retired in 1981, he was vice president of the university. "There are dozens of us, maybe hundreds, who would never have gotten through college without his assistance," said Jack Sheridan, a 1961 graduate of Sam Houston State and a reporter for the old Houston Post and Houston Press. "He found us jobs, grants, scholarships and convinced us every day that we could make it.
" ... It was decades after graduation that I realized his gift was 'giving of himself.' He did it in a completely unassuming way. He never achieved fame or fortune. But he lived a life of more substance and meaning than anyone I have ever known," Sheridan said.
"He was just the best dad you could ask for," said his daughter, Patricia Trammell. "He believed that men and women should be equal. If you aspired to a job, his idea was: You can do it. Robinson was born in Jewett on June 1, 1918, one of six children of Bob Robinson and Cloud Speer Robinson. He died Feb. 4, 2007 in a Huntsville hospital.
---
---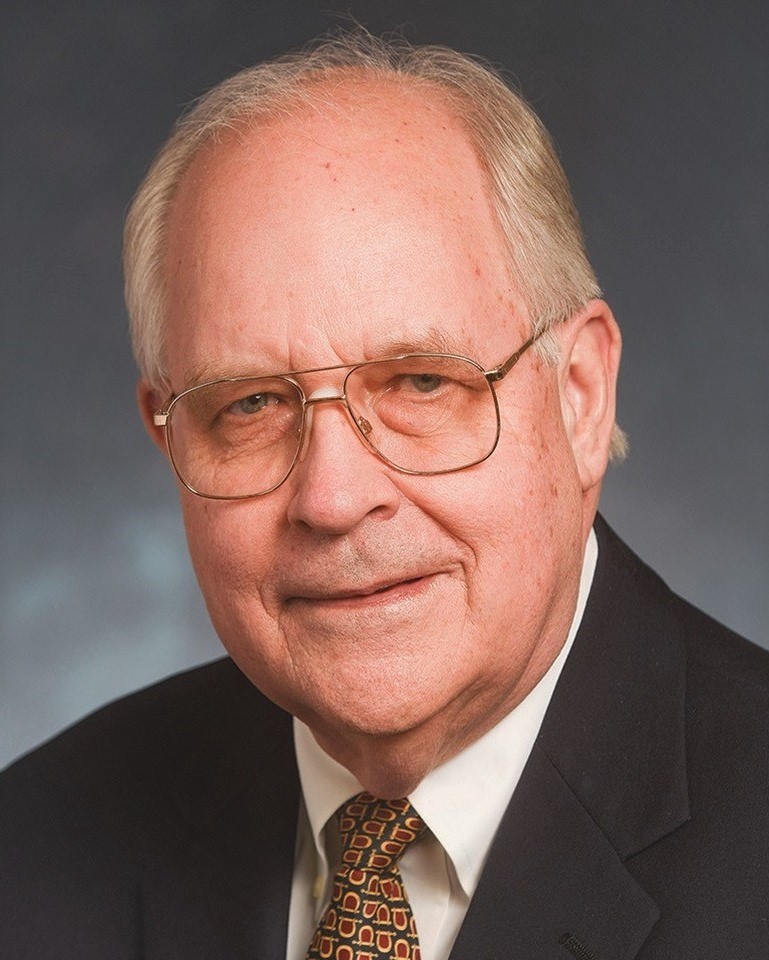 MR. DAN RICHARD BETO, has devoted more than five decades to the criminal justice system. He worked as a juvenile probation officer, a Federal Probation Officer, and as director of two community supervision and corrections departments in Texas.
He was the founding Executive Director of the Correctional Management Institute of Texas at Sam Houston State University, a position he held from 1994 to 2005, when he retired. As head of the Institute, Mr. Beto directed a staff charged with the responsibility of providing training and technical assistance to institutional and community corrections personnel. As part of his duties, Mr. Beto served as Director of the Texas Probation Training Academy, the Center for Project Spotlight, and the National Resource Center for Police-Corrections Partnerships.
Under his direction, the Institute provided secretariat services to the Texas Probation Association, Texas Jail Association, Texas Association for Court Administration, and the National Association of Probation Executives. Mr. Beto is a past President of the Texas Probation Association and the National Association of Probation Executives. He has served on the Board of Directors of the American Probation and Parole Association and as a member of the Delegate Assembly of the American Correctional Association. Moreover, he was a member of the Reinventing Probation Council of the Manhattan Institute and served as convener and facilitator of the Texas Reinventing Probation Strategy Group. Currently, Mr. Beto is Chair of the International Committee of the National Association of Probation Executives.
Mr. Beto, who earned a Bachelor's degree in Sociology and a Master of Arts degree in Criminology at SHSU, is widely published in journals peculiar to the criminal justice arena. He is the former editor of Executive Exchange, the publication of the National Association of Probation Executives, and Texas Probation, the journal of the Texas Probation Association, and serves on the editorial board of Federal Probation. Mr. Beto has served as a consultant on projects funded by the Bureau of Justice Assistance, the National Institute of Corrections, and several other agencies and organizations. In addition, he has been involved in a number of international initiatives.
---
---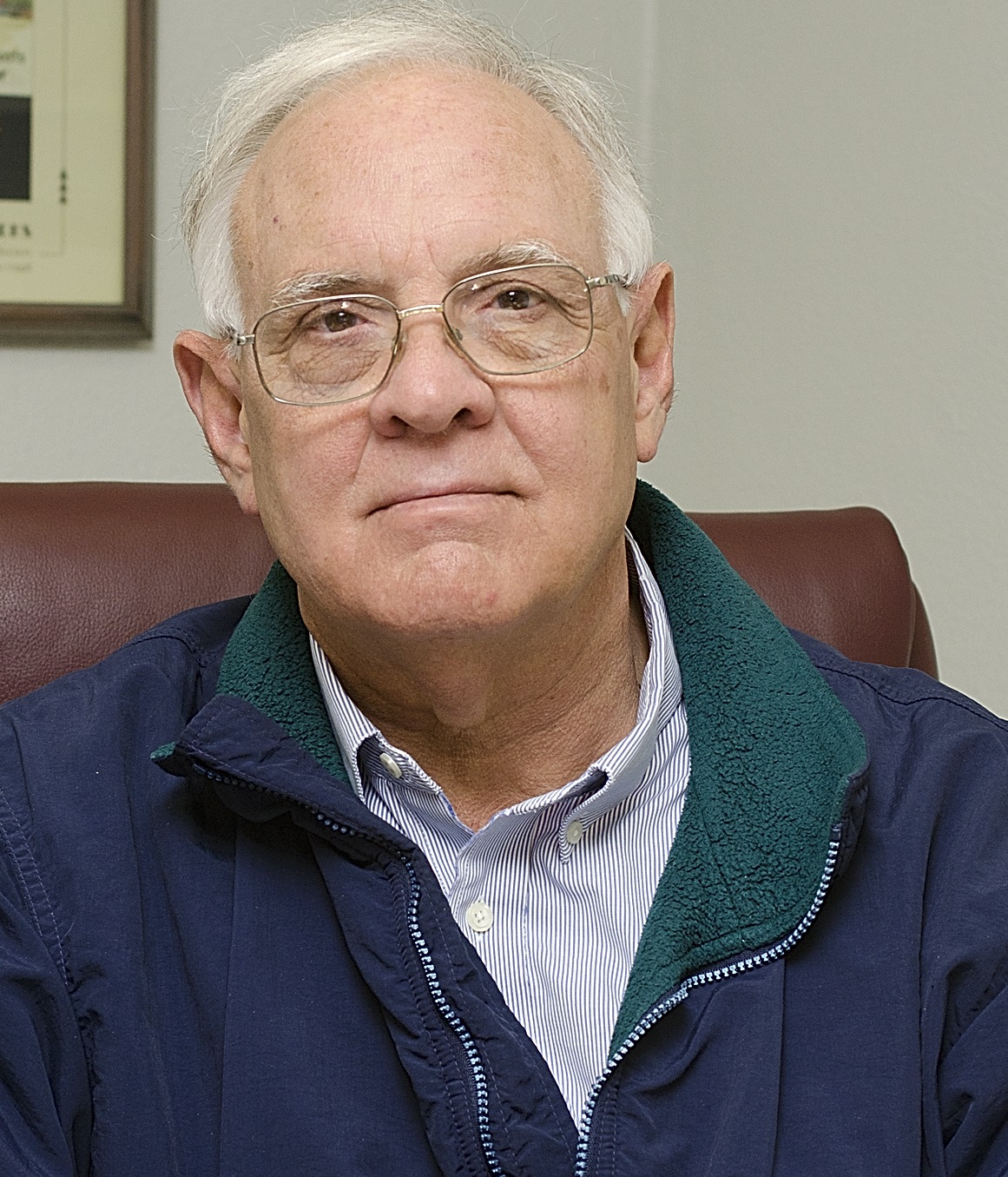 MR. WALTER M. "MAC" WOODWARD JR., was raised in Huntsville and has spent almost all of his seven-plus decades living in his hometown. His service to the community and Sam Houston State University is almost as lengthy: as a banker, SHSU employee, City Council member, Mayor, and board member of many charities, Woodward has made his community a better place.
Mac attended Sam Houston State University, where he met his wife, Leanne, who taught in public schools for almost three decades. They have two children, Wilbourn and Anne, and two grandchildren, Walter and Thomas.
After earning degrees in history—BA from SHSU; MA from the University of Houston—Mac began work at the Sam Houston Memorial Museum, where he combined his passions of history, studying Sam Houston's life and legacy, and service to the public. He worked as a Historical Interpreter, Curator of Collections, and Director of the SHMM before retiring in 2021.
In the civic realm, Mac served nine years on the City Council, the longest tenure of any official in the past half-century. In addition, Mac served two terms as Mayor. During his tenure, Mac spearheaded successful efforts to triple the size of the public library, preserve water rights for the next 25 years, and expand fire services to the entire town.
Mac has also been active on government committees, non-profits, and other boards. He has served on the Board of the Boys and Girls Club, the Rita B. Huff Humane Society, the Parks and Recreation Board, the Oakwood Cemetery Advisory Board, the Samuel Walker Houston Museum and Cultural Center Board, the 1836 Project, and the management committee of Gibbs Brothers and Company.
---
Past Wall of Honor Recipients: