Be A Bearkat - Graduate Students
Start Your New Adventure
Continue your journey to a graduate degree as a Bearkat!
At The Graduate School at Sam Houston State University, we believe that building a community of support is important to our graduate students. Our community goes beyond academics to include the development of professional skills and mental and emotional strength. We encourage the discovery of leadership abilities, building relationships with mentors, creating opportunities for future development and much more.
With more than 60+ master's degrees, 10 doctoral degrees, 30+ online graduate programs, 35+ graduate certificates and 1 professional degree spread across 8 colleges, there is something for everyone at Sam Houston State University.
How to get into graduate school...
Graduate Requirements
Review graduate programs


Locate your program of study at shsu.edu/academics for application requirements and deadlines.*
Complete the Admissions application at shsu.edu/apply
Pay the $50 non-refundable application fee ($90 for international applicants).

Submit your transcript(s)


Submit your official transcript(s) or upload your unofficial transcript(s) for purposes of your application review. If you are in the process of completing your degree, submit a current transcript and a final one after you graduate. A transcript showing your degree and date awarded is required prior to enrollment.

Upload your materials


Upload additional application materials as required by your program in the SHSU Self-Service Center. See your program of study for specific submission deadlines.
*International applicants are required to submit additional materials. Learn more at shsu.edu/admissions/international.
See all student journeys.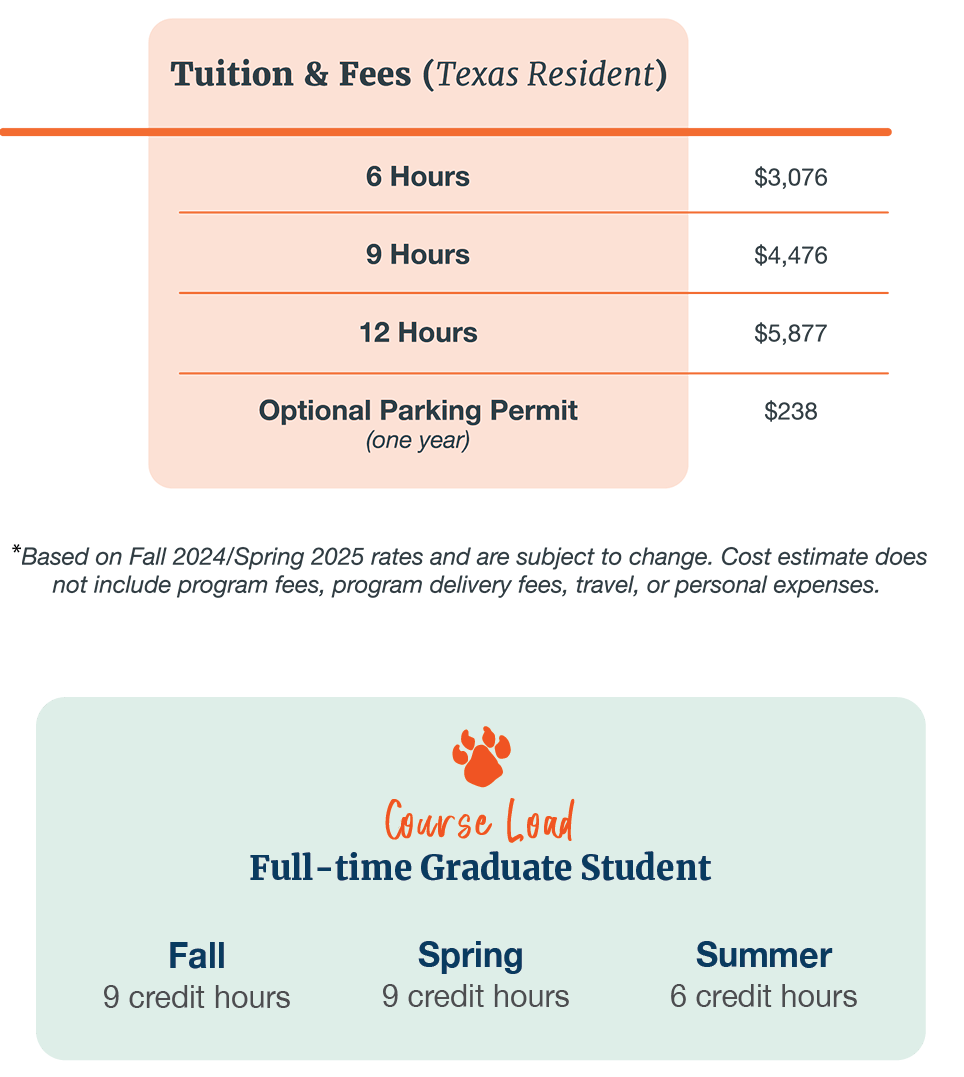 Who can you contact with questions?
For assistance, support, and guidance with degree discovery and more contact the Graduate and Professional School at 936-294-3247 or TheGraduateSchool@shsu.edu.

Support Your Journey
At SHSU, we have many resources available to help you along your journey to becoming a Bearkat!
Know Your Deadlines

Get To Know SHSU Better...
Check out our Bearkat Blog, watch a quick tour video or sign up for a full in-person tour, see what life is like at SHSU.
SHSU At A Glance
---
Region

Type of School

Graduate Population

Campus Setting

Application Types

Regular Decision
Rolling Admissions

Application Style

Program Specific Application
State-wide College Application

Accepted, Now What?
Congratulations on your acceptance to Sam Houston State University! Your transition to SHSU should be easy and The Graduate School office is here to help as you continue your Bearkat journey.