Robert "Bob" Gammage is a native of Houston, Texas, and a graduate of Houston's Milby High School. He worked his way through college, graduate school and law school, earning degrees from Del Mar College, the University of Corpus Christi (now Texas A&M University- Corpus Christi), Sam Houston State University, the University of Texas School of Law and the University of Virginia School of Law. He did additional graduate work in American Studies at the University of Texas, and completed advanced legal and judicial education programs at the New York University School of Law, the Harvard Law School, Northwestern University School of Law, the National Judicial College, and the U.S. Naval Justice School.
Bob served on active duty with the U.S. Army Infantry Human Research Unit and the Korea Military Advisory Group (KMAG), and is a Captain (Retired) in the U.S. Naval Reserve, where he served in both the Intelligence Service and the Judge Advocate General (JAG) Corps, including service as a military judge and as commander of the Naval Reserve Admiralty Law.
Bob was elected to the United States Congress, as well as to the Texas House of Representatives and Texas Senate. Judge Gammage was elected to the Texas Supreme Court and the Texas Court of Appeals, and served as Assistant Attorney General of Texas. Bob also taught at South Texas College of Law, San Jacinto College and Sam Houston State University.
---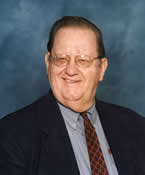 Dr. John W. Holcombe received a B.A. degree from the University of Texas in 1963 and his Ph.D. from Claremont Graduate School in 1972. He was a Professor of Political Science at Sam Houston State University and a member of the faculty since 1966. He was awarded the university's 1991 Excellence in Teaching award.
Dr. Holcombe taught classes in American politics, legislative politics, and political participation. His research interests included state legislatures and the U. S. Congress.
He served as faculty adviser to the local chapter of Pi Sigma Alpha national political science honor society and to the campus Episcopal Canterbury Club.
Dr. Holcombe authored numerous publications throughout his career, including "Party Systems in Texas: A Two-Party System and a Modified One-Party Democratic System" in the Texas Journal of Political Studies; and "Texas: Our Taxes" in Ernest Crain, Charles Deaton, and William E. Maxwell, The Challenge of Texas Politics. In addition, Dr. Holcombe participated in numerous panels at political science conventions.
---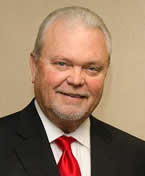 Ronald "Ron" P. Koska: A charter member of the SHSU chapter of Delta Tau Delta fraternity, Koska is a 1961 graduate with a bachelor's degree in sociology. After graduation, he began his career in the food service industry and founded his own Houston-based firm in 1969. His business, Institutional Sales Associates, grew to 120 employees and offices in Houston, Austin, Lubbock, Dallas and Albuquerque and had sales in excess of $500 million.
Koska has shown SHSU, and his community, financial support by sponsoring the Student Technology and Lobby areas in the College of Business Administration, supplying food and labor for Athletic Department fundraisers and serving as a lifetime member of the Alumni Association and on the Sam Houston Memorial Museum's "Friends of the Museum" board.
In addition, he serves as a benefactor for Delta Tau Delta National Fraternity, the Brookwood Community, the University of St. Thomas , Pines Montessori School , the Marine Military Academy in Harlingen , Lutheran High North, Houston Choral Showcase, Special Olympics, Pilgrim Baptist Church , Port Mansfield Chamber of Commerce, Zion Lutheran Preschool and Zion Lutheran Church in Houston.
Ron was designated as a Sam Houston State University Distinguished Alumnus in 2006 and has served on the President's Circle since 2007. He was a founding member of the CHSS Alumni Advisory Council, has been a member of the COBA Advisory Board since 2000, and is a lifetime member of the Alumni Association.
"His drive, determination and integrity have contributed to his personal and business success," said his nomination form. "Ron has consistently shared his business success with his community and Sam Houston State University in hopes of helping improve the quality of life for those around him.
Koska and his wife, Donna, have two sons.
---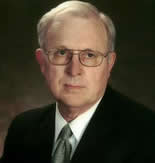 Dr. James S. Olson received his B.A. from Brigham Young University, and his M.A. and Ph.D. from the State University of New York at Stony Brook. Dr. Olson came to Sam Houston State University in 1972 as an assistant professor and is today Regents Professor of History. He also served as Chair of the Department of History from 1987-2003, building one of the most respected departments in the university. He is the recipient of the university's Excellence in Teaching Award, Excellence in Research Award and Excellence in Service Award. In 2004, the Council for the Advancement of Education and the Carnegie Endowment for Education named him "Professor of the Year, Texas, for Excellence in Undergraduate Teaching."
Jim is the author, co-author, editor, or co-editor of more than forty books, including The Ethnic Dimension in American History (St. Martin's Press); Saving Capitalism: The Reconstruction Finance Corporation and the New Deal, 1933-1940 (Princeton University Press); Catholic Immigrants in America (Nelson-Hall); Winning is the Only Thing: Sports in America Since 1945 (The Johns Hopkins University Press); Where the Domino Fell: America and Vietnam, 1945 to 1990 (St. Martin's Press); and John Wayne American (The Free Press), which won the Ray and Pat Brown National Book Award from the Popular Culture Association. His book A Line in the Sand: The Alamo in Blood and Memory (The Free Press) won the Diolece Parmelee Award from the Texas Historical Foundation. Finally, his book-Bathsheba's Breast: Women, Cancer, and History (The Johns Hopkins University Press)-was nominated by The Johns Hopkins University Press for the Pulitzer Prize in History, won the 2002 History of Science Category Award from the Association of American Publishers, and was recognized by the Los Angeles Times as one of the best non-fiction books in America for 2002.
Jim teaches courses on the Vietnam War, World War II, America Since 1945, and ethnicity and immigration in U.S. history.
---
Past Wall of Honor Recipients: