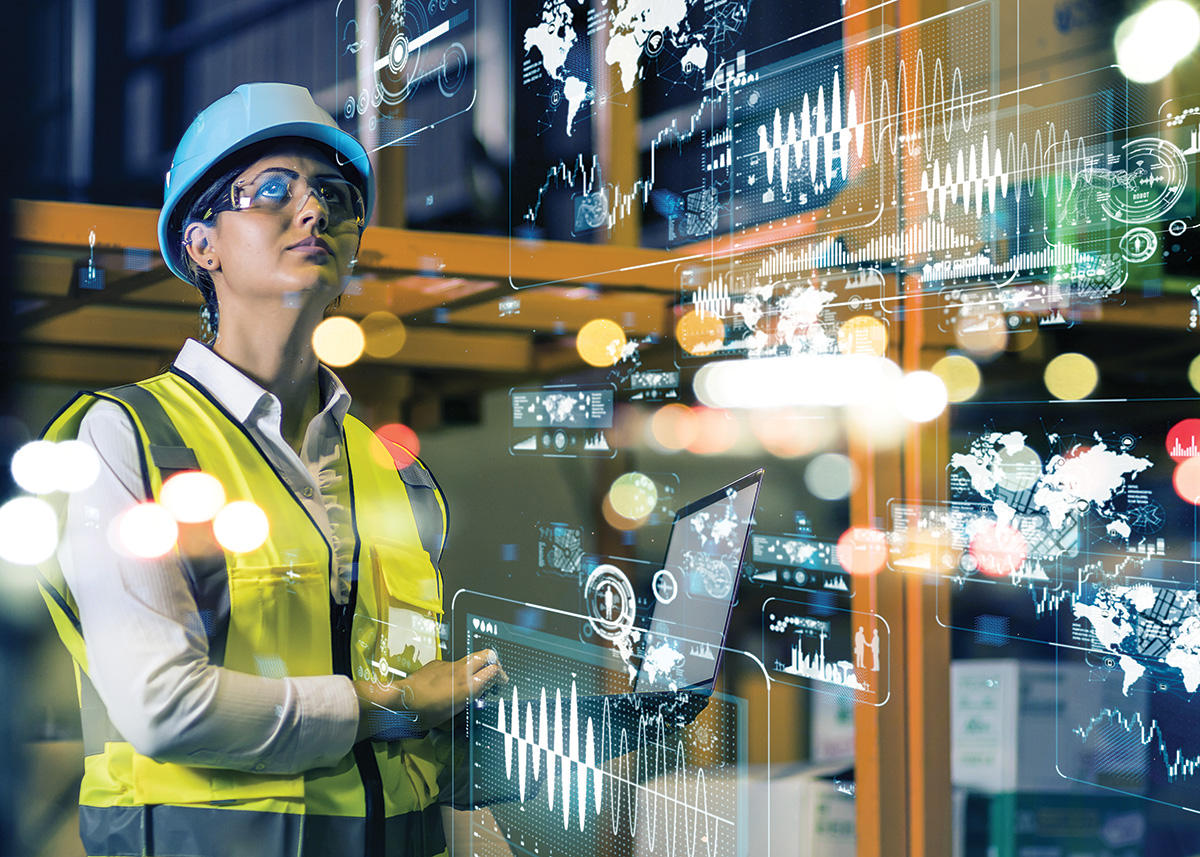 Homeland security is a dynamic and diverse career field. Like security threats themselves, the skills required for protection are consistently changing, requiring new training and offering wide-ranging career opportunities.
Since Sam Houston State University established the Homeland Security Studies Program in 2015, course enrollment has increased exponentially—556 percent according to the Department of Security Studies in the College of Criminal Justice
Responding to student demand and workforce needs, the department has launched new undergraduate certificates in security and resilience, each with a unique industry focus.
Undergraduate Certificate in Security and Resilience in the Chemical and Energy Sector
Southeast Texas is a global hub for the energy industry and a major national hub for the chemical industry. Forty-four of the country's 128 publicly traded oil and gas companies are based in the Houston area, making regional employment in these fields significantly higher than the national average.
This industry relies on employees with skills in the security, resilience, and continuity of operations of plants, pipelines, and other facilities.
Undergraduate Certificate in Security and Resilience in the Transportation Sector
Texas serves as a logistical hub for many companies. The Port of Houston is the largest international trading port in the United States by volume and has the largest container port on the Gulf Coast. Texas also has more miles of rail (over 10,000) and more railway employees than any other state in the nation.
Employment in the Texas transportation sector is higher than the national average (an average area of this size typically has 451,364 transportation sector jobs, whereas Texas has 502,681). Between 2015 and 2021, transportation jobs increased by one-third, and jobs in Texas for transportation security administration screeners continue to grow.
More educated individuals with a broad understanding of the security and resilience of transportation facilities and networks are important for this expanding sector. Employees trained in this area often work in the security of airports, airlines, rail systems and railroad companies, ports and shipping companies and roadway systems.
Undergraduate Certificate in Security and Resilience in the Healthcare Sector
The Texas Medical Center in Houston is the largest medical complex in the world with 10 million patient visits per year and over 180,000 annual surgeries. In Texas as a whole, during the period from 2015 to 2025, healthcare employment is projected to increase by 19.2 percent.
The security of hospitals, clinics, biotechnology and pharmacology plants and other facilities face unique challenges requiring specific skills. The healthcare industry seeks employees responsible for the continuity of operations and resiliency of systems. Employees with an understanding of healthcare system security, emergency management, continuity of operations and disaster/crisis communication are increasingly needed in this sector.
---