A Student Doctor's Journey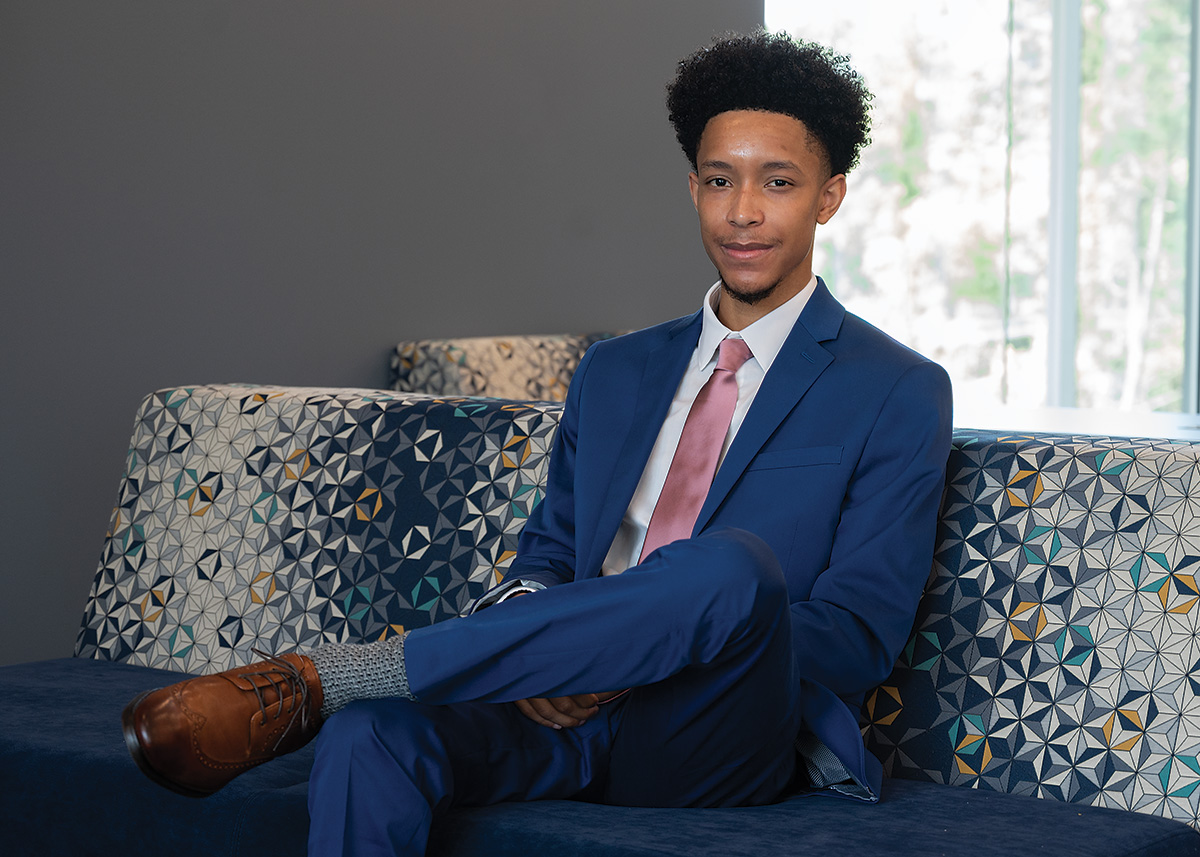 Who would think a video on Lasik eye surgery would spark a career? For Austin Gothe of Flower Mound, Texas the video was the catalyst for his future.
"It really blew my mind seeing that. I didn't know it was possible. I found the technology fascinating, and it aligned with my interests in science and health."
This personal discovery led Gothe to a decision to pursue a medical career as an eye doctor.
"It was a pre-med advisor during my undergraduate years who told me about the different paths—a Doctor of Medicine or a Doctor of Osteopathic Medicine. I realized it was possible to do what I wanted with either degree," he said. "When I looked more into osteopathic medicine, I was impressed with how much emphasis is placed on patient care and paying attention to everything that contributes to patient health. Why don't all doctors do this? It should be something they're all highly focused on."
When the time came to choose a medical school, Gothe was ecstatic at the chance to join the first cohort of student doctors at Sam Houston State University's College of Osteopathic Medicine (SHSU-COM) in 2020.
"I jumped on the opportunity. For me, it confirmed that this career path was meant to be. Now, here I am in my third year of med school, and it all seems to be happening so fast."
In August, the inaugural cohort of 75 student doctors, including Gothe, began their clinical rotations across Texas. These rotations comprise the last two years of medical education. During rotations, students shadow physicians and residents at teaching hospitals, have access to patients and gain valuable hands-on experience in clinical medicine. Working under the tutelage of experienced physicians, students work with residents to treat patients and solve complex medical dilemmas.
The COM's mission is focused on enabling student doctors to gain a medical education close to home with the aim of serving the health needs of rural and underserved areas. This goal includes getting student-doctors in those regions as they start to put their medical studies into real world practice.
"There was this full-circle moment when I first got accepted to the COM, and was going over the potential clinical rotation sites with my parents. They pointed out one of the locations in Beaumont, Texas as the hospital where I was born."
As it turned out, Gothe was destined for Beaumont. His first clinical rotation assignment was there at Luis Taylor Pediatrics, a private practice.
"I'm only two weeks into this, but so far, I've been lucky with great mentors. Dr. Taylor and Dr. Gonzales have been essential in helping me ease into this clinical setting," he said. "There are many things I find interesting about pediatrics and the patient aspect of it is nice. I like interacting with the kids. It's truly given me a different perspective."
Gothe starts his day at the clinic around 7 a.m. to review articles shared by his instructor and work on practice questions for the exam that will conclude his rotation.
"Starting at 8 a.m., we start seeing patients. Typically, the doctor will go into the exam room, I follow in behind. For a few patients I watch, and then the doctor might say, 'Hey, I want you to do this physical exam,' so I look in their ears and mouth and listen to the heart and lungs, for example, and then communicate what I find," he said. "If something is abnormal, the doctor may ask me what I believe is going on and urge me to think clinically. Ultimately, that's what this is meant for, to develop my clinical knowledge and mindset to think more like a doctor and less like a med student."
When the day is done, Gothe returns home for dinner and then continues his studies into the night.
"I hit the books, do more practice questions, catch up on readings and tackle different assignments related to my rotation. The clinic experience helps reinforce what I'm learning with real people facing the conditions and illnesses I'm reading about."
Throughout Gothe's journey to pursuing a career in medicine, he has also come to better understand the disparities of doctor accessibility in rural regions.
"I'm proud to be a part of an institution working to address this major shortage," he said. "People shouldn't have to drive for hours just to see a doctor. If there's a deficit in primary care, this means there's also a deficit in cardiology care and all the other essential medical specialties. That's a real problem, and it's up to us, the future doctors of America, to make sure those voids will be filled."
---