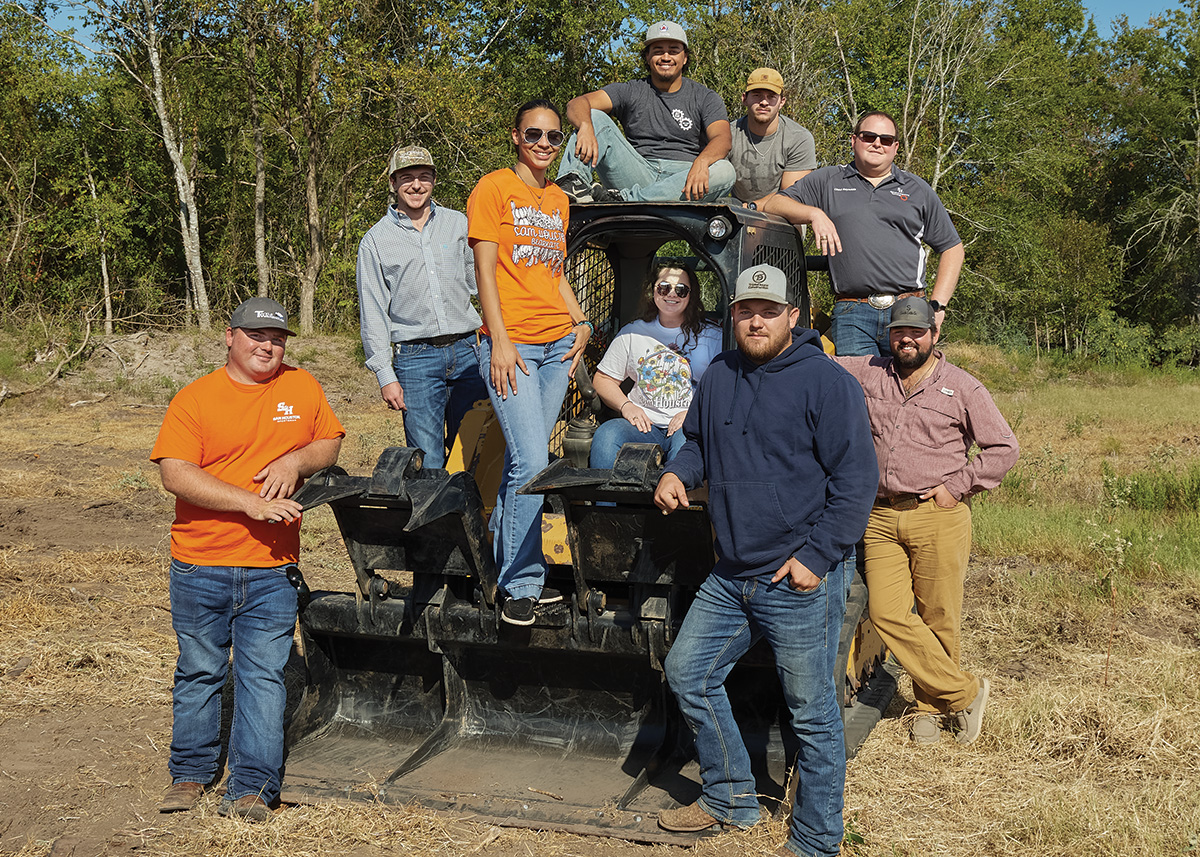 In the Sam Houston State University School of Agricultural Sciences, a bachelor's degree in agricultural engineering technology teaches students to use engineering and business management skills toward problem-solving and technical innovations in agriculture, environmental protection and related industries.
Through a unique partnership with Mustang CAT, the program now offers a concentration in power machinery management that provides both a classroom and on-site educational experience to agricultural sciences students related to modern construction equipment. The innovative program was developed to address the needs of industry employers.
"This opportunity gives students the operational and management skills of machinery," Ryan Saucier, associate professor in the School of Agricultural Sciences, said. "It also provides a direct route to employment in the management side of the power machinery industry, at the local and regional levels, but also nationally."
Taylor Janak, a senior agricultural engineering technology major, will be one of the first students at SHSU to graduate with an enhanced concentration in power machinery management.
"After learning about this concentration of study, I realized it was something within my area of interest, and I was interested in gaining more knowledge for future leadership roles," Janak said. "I plan to start my career in the natural gas industry. This degree will give me a step up from others, because I will be well-rounded in knowledge on both the business side as well as the field work side."
With modern equipment and technological resources available to use in course instruction, students learn first-hand how to use diagnostic and maintenance scheduling technology specific to power machinery equipment. The skills learned and practiced in these classes are highly sought after in the industry.
"Mustang CAT has been the largest employer of our graduates over the past five years," Saucier said. "The industry is hiring every student we can produce with these skills."
---