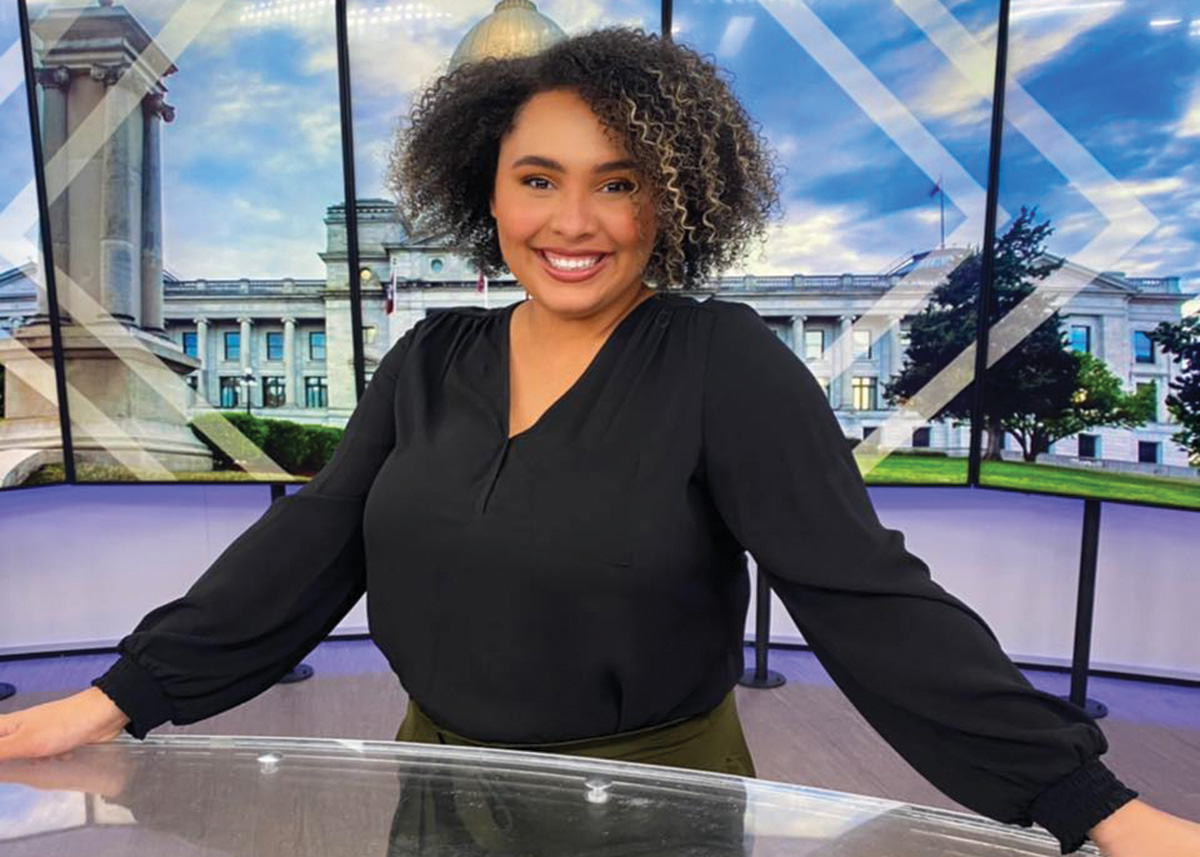 Trisha Pollard '74, joined the board of directors of the Bellaire Police and Fire Foundation, which funds projects for the police and fire departments over and above the city budget. She and fellow Bearkat Randy Pollard '74 have lived in Bellaire for 30 years and are now building their second house there. She is a Life Endowed Member of the SHSU Alumni Association.
Charles "Chuck" Andrews '85, has worked in law enforcement and security since 1976. He is the author of "Yes, S.I.R.: The Security Influencer's Guide to Success Using Strategy, Intelligence, and Relationships." He is a Life Member of the SHSU Alumni Association.
Allen Hightower '89, was named Houston Symphony Chorus director. He has served as director of choral studies at the University of North Texas. From '00-'10, he served as professor of music and director of choral studies at SHSU.
Mark Vitters '90, '92, received a 25-year service award from the Agricultural Teachers Association of Texas. He is a Corsicana ISD agriculture teacher and FFA advisor leading ag mechanics pathway and ag mechanics projects.
Miguel Lopez '95, founder of the business consulting firm Conganas, has been named chairman of the Montgomery County Hispanic Chamber. He first served in the role for the group shortly after it formed in 2003.
Christian S. Dennie '01, has joined Fox Rothschild LLP in Dallas as a partner in the entertainment and sports law department. Dennie is a known authority on the issues facing players and institutions in athletics. He frequently advises professional athletes on the legal aspects of investment opportunities, entity creation and resolving and litigating disputes.
Chad Hannon '02, was recognized by Humanities Texas with the Linden Heck Howell Outstanding Teaching of Texas History Award. Hannon is a teacher at iUniversity Prep in Grapevine, Texas. He received a master's in history from Pace University in '21.
Danny Brogee '03, is now curriculum assistant principal at La Promesa High School in Aldine ISD. He was previously lead teacher and assistant principal at Carroll Elementary in Aldine ISD for nine years.
Jason McKnight '08, was promoted to clinical associate professor in the department of primary care and population health at Texas A&M University School of Medicine. He recently received two grants from the Cancer Prevention and Research Institute of Texas totaling $3.5 million to develop and expand lung, liver and colorectal cancer screening strategies to rural and underserved communities of the Brazos Valley and eastern Texas. He is a Life Member of the SHSU Alumni Association.
Kalyn Cavazos '11, obtained her doctorate in educational administration from Texas A&M University. Her dissertation was on understanding career readiness among student affairs professionals at a public Texas institution. Her research will help student affairs educators refine their co-curricular curriculum to enhance student employability and readiness for the workforce.
Mackailyn Johnson '19, joined the THV11 news team in Little Rock, Arkansas as a morning show anchor and reporter. Prior to Little Rock, Mackailyn worked as a reporter and weekend anchor at KSAN in San Angelo, Texas.
Juan Jimenez '21, is associate dean of General Studies at Western Technical College in La Crosse, Wisconsin. He also serves as president of the La Crosse School Board. He was recently named as one of Wisconsin's Most Influential Latino Leaders.
Mya Caleb '22, has joined KFDM 6 and FOX 4 TV in Beaumont, Texas, as a multimedia journalist.
Courtney Stelzer '22, moved to Tyler, Texas to begin a job as a full-time music therapist at a private practice.
---