Careers through Communication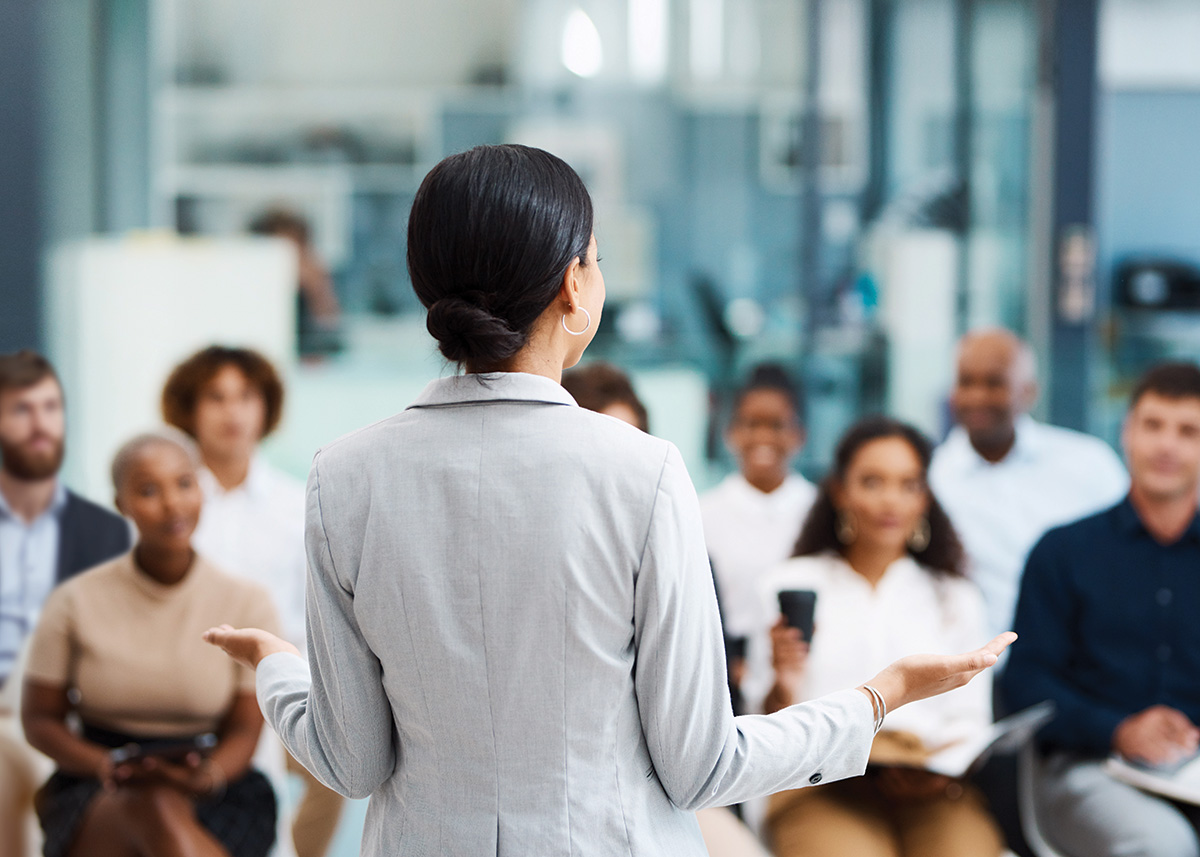 The communication skills needed to lead in the Digital Age have drastically changed over the past decade. Today, technology permeates our daily lives through smartphones, e-readers, tablets, and Zoom. However, with all the savvy ways to connect and interact with others, communication is the number one skill sought by employers.
How do we communicate more effectively as modes of communication constantly change and evolve? Sam Houston State's Master of Arts in Communication Studies provides those skills now needed in our highly digitized and connected society and workplace. Students in this fully online program may choose from a certificate program or master's degree both complemented by core coursework and electives.
Frances Brandau, communication studies department chair, has seen the success of the program in helping students achieve their professional goals, whatever they happen to be.
"Whether it is a desire for a promotion or a career change, we help students craft a course of study that empowers them to achieve their goals," Brandau said. "Some students join our program to become dual credit/higher education teachers and others join to pursue career goals in private sector."
On the tail end of his career in the U.S. Coast Guard, Andrew Eads aspired to pursue law.
"I was interested in diversifying my education and complementing my undergraduate degree in criminal justice. The communication studies graduate program provided just that—an opportunity for me to expand my understanding of an impactful area of study and experience a wide range of courses," Eads said.
Since earning his master's in communication studies from SHSU, Eads completed law school, became a law clerk with the U.S. Environmental Protection Agency and now serves as deputy district attorney in Montrose, Colorado.
"Most notably, the degree program challenged me to go beyond the societal constructs that guide some of our more basic ideas of communication. My research and writing skills were greatly enhanced and undoubtedly provided the pathway for me to attend law school and obtain my juris doctor degree," he said. "Communication is arguably the most vital skill needed to be a successful attorney, and I've certainly relied on the education I received at SHSU to grow my practice."
The online master's degree and certificate programs also provide opportunity for teachers, community college instructors, human resources managers, nonprofit and community advocates and those in management positions to advance their careers.
In addition to the master's degree, the department offers an 18-hour certificate program. The certificate is a great option for high school teachers with a graduate degree who are looking to teach dual credit communication courses.
---