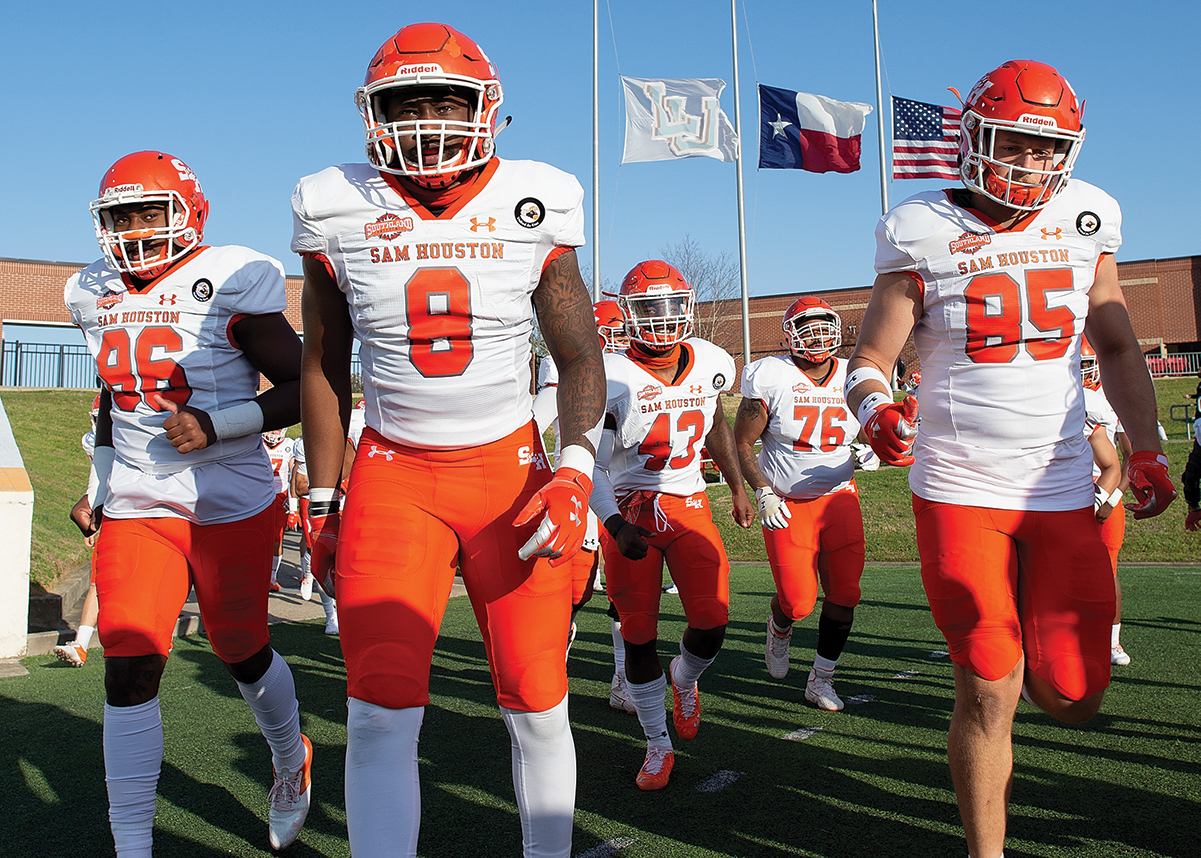 Student Athlete
First-Gen Quentin Brown is chasing his dreams on and off the field.
Quentin Brown is a student-athlete with first-team All-Conference linebacker honors for the national champion Sam Houston State Bearkats football team. While the honor is certainly one to be proud of, what he sees as his most important designation, representing the future of his family, is the "first-generation" title.
After watching his sister get into college, Brown knew he wanted to follow in her footsteps to keep up in the friendly sibling rivalry. Majoring in psychology, with a minor in kinesiology, Brown is on track to graduate in May 2022. He sees the life-changing potential that chasing his college dream, on and off the field, has for his family.
"Getting a college degree is huge for our family, I know everyone is so proud of me and my sister, and I think it will become a trend and change the trajectory in a positive way. Anyone younger in my family can now see that they can do it, no matter where you come from. You can control your own fate," Brown said. "Now I am about to be a father, and I get a chance to pass this motivation along to the next generation and my son and shape his life too."
Growing up in Conroe, Texas, Brown faced many challenges at a young age. He found structure and drive through competing in sports.
"There was a time in my life, after my dad passed away, I started to get into a lot of trouble in school and in the community. Sports is what kept me in line. Having coaches in my life as mentors helped shape me as a man," Brown said. "Without sports and that motivation to get into college, I couldn't tell you where I would be."
Brown credits Mike Reed, SHSU's academic coordinator, with creating a strong environment of success for student-athletes in the classroom.
With almost 50 percent of SHSU students today representing first-gen, he is proud to be part of a university dedicated to serving students like him.
"What the school is doing is so big, so many lives are going to change from that," Brown said. "There are so many families being altered in a positive way, you won't even be able to measure how massive that is for all our futures."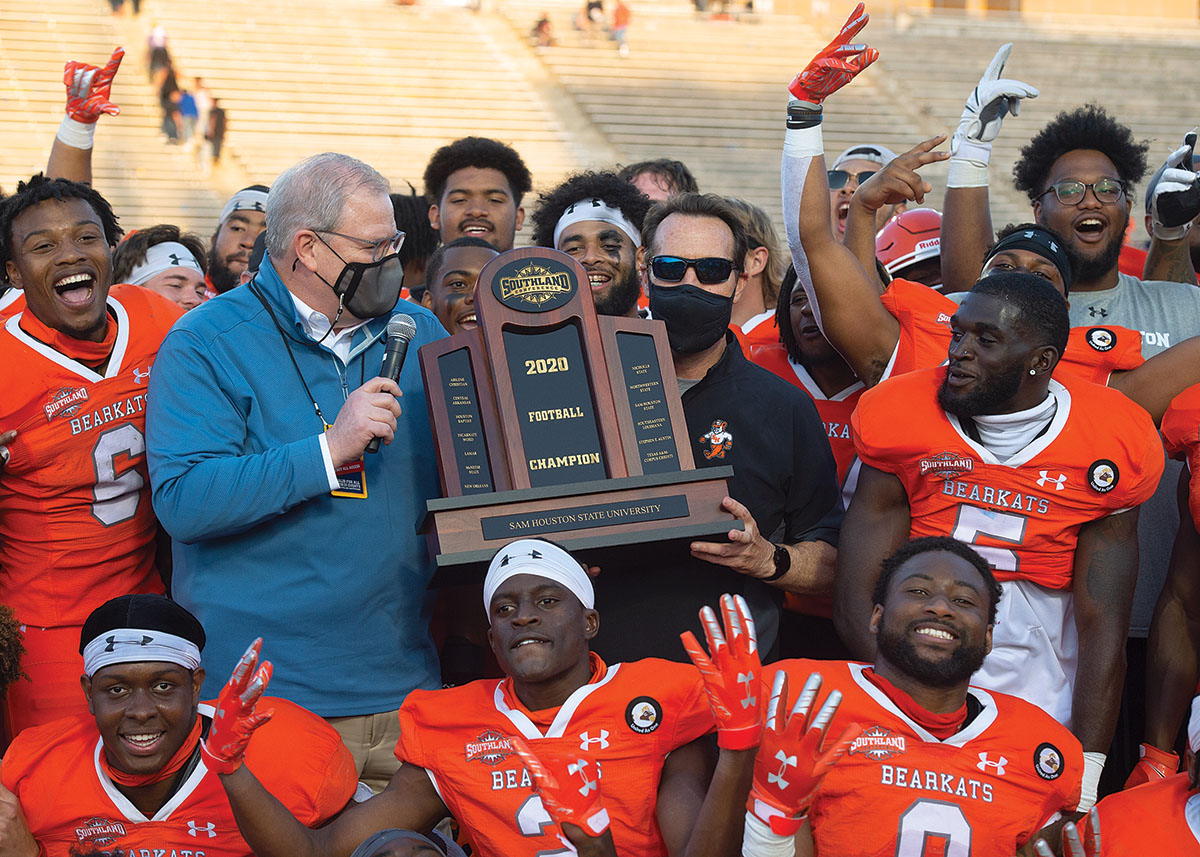 ---