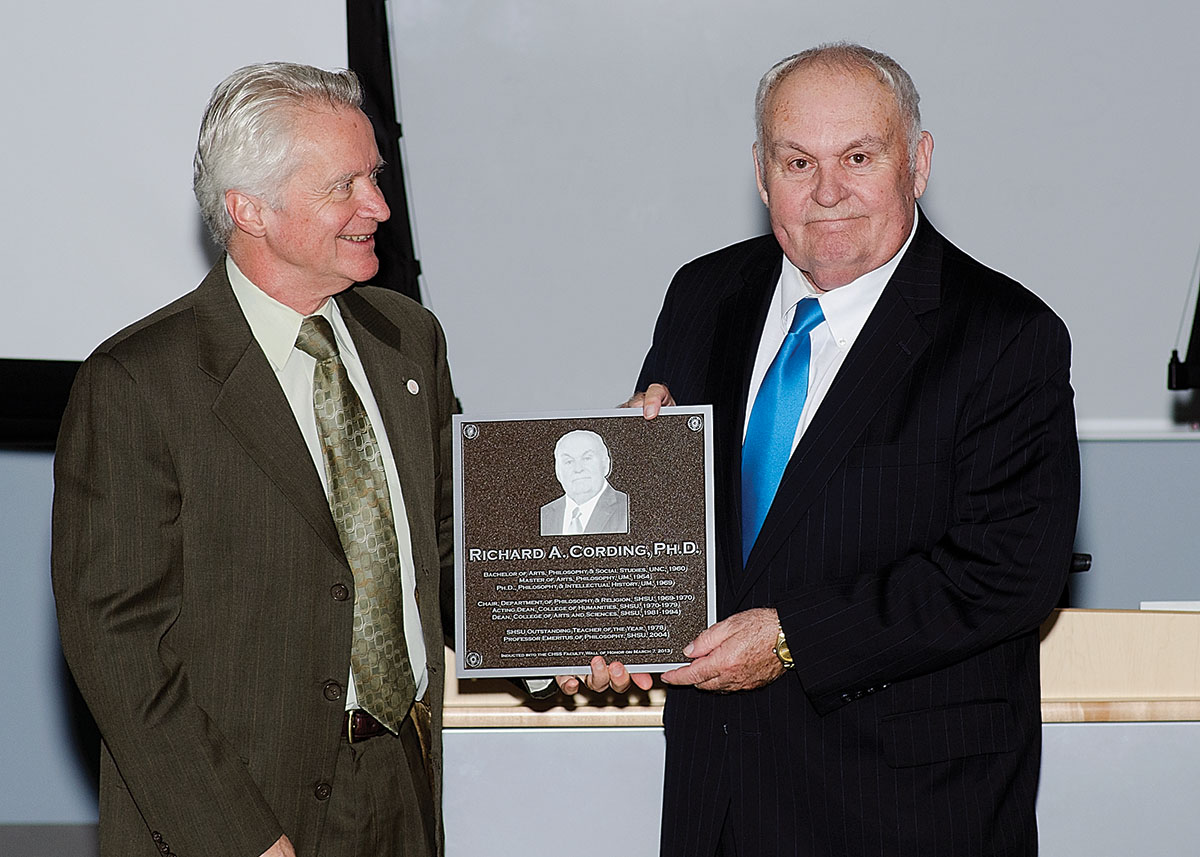 Remembering
Gordon Brown ('51, '57)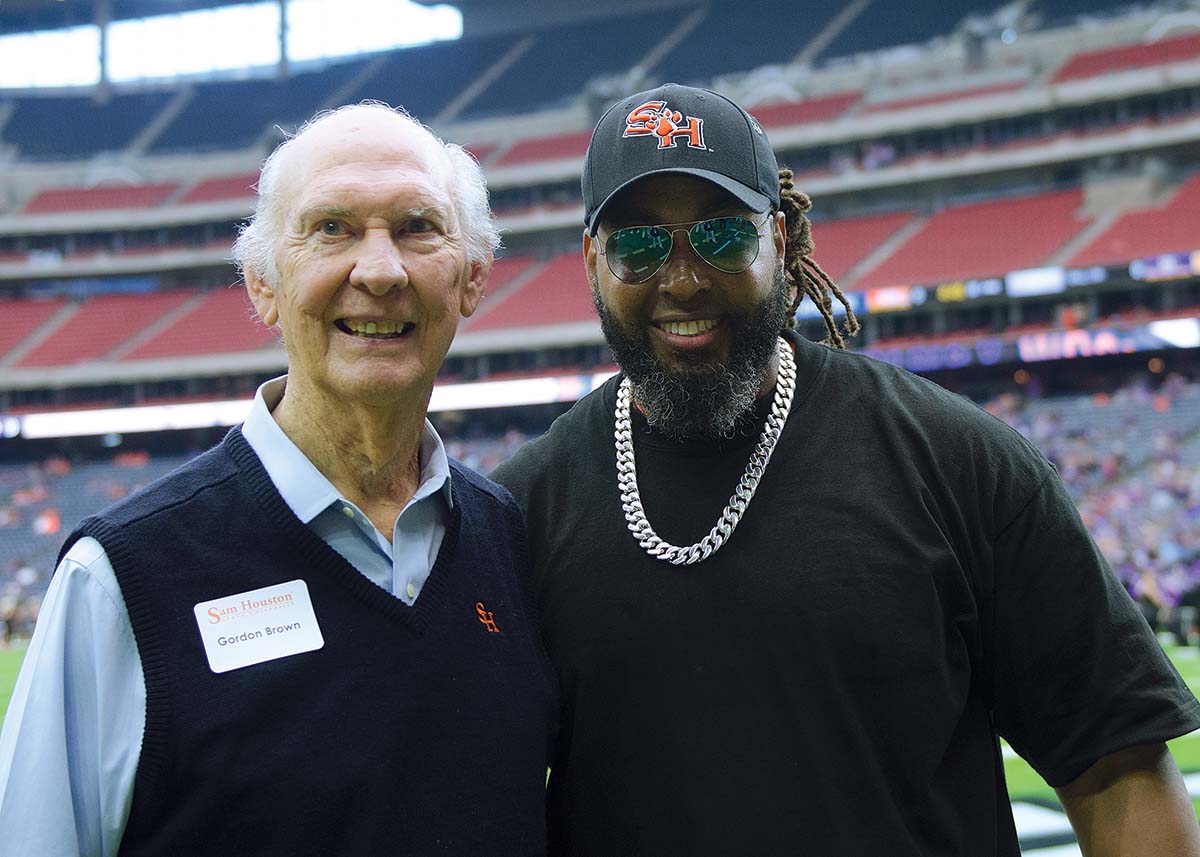 A retired coach and public school administrator, Gordon Brown received his Bachelor of Science and Master of Education degrees from SHSU, where he was a quarterback and three-year letterman, class president and class favorite, named to "Who's Who," and was a member of the Ramrod Social Club.
He was a criminal investigator and member of the football team for the U. S. Army; a coach and teacher for Deer Park, Katy, Tyler and Groesbeck ISDs; a coach for Stephen F. Austin State University; head coach, athletic director and assistant superintendent for Nacogdoches ISD; and assistant superintendent for Conroe ISD.
Brown was inducted into the Bearkat Athletics Hall of Honor. He was the charter president of the Kat Pack football fundraising program, and a member of Bearkat Partners, the Share the Vision Capital Campaign Executive Leadership Council and the SHSU Lettermen's Association.
Life Members of the Alumni Association, Brown and his wife Genevieve, former dean of SHSU College of Education, have been supporters of numerous athletic and academic programs at SHSU. In 2010, Brown was the recipient of the SHSU Service Award.
Richard Cording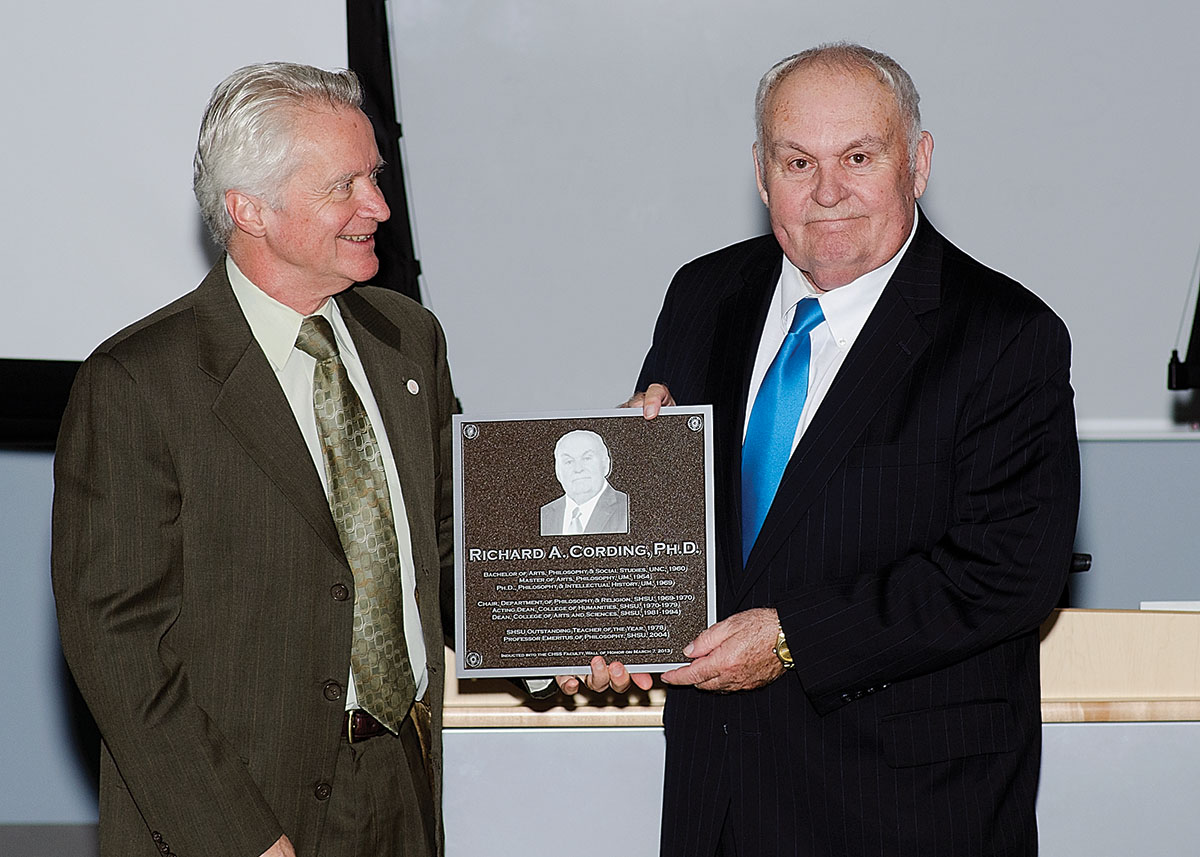 Richard Cording's 40-year career with SHSU began in 1970 when he was recruited to establish and build the university's Philosophy Department. From '81 to '94, he was dean of the College of Arts and Sciences, presiding over a period of dynamic growth. He both founded and served as the first president of the Texas Deans of Liberal Arts and Sciences during this time. In 2013, he was a recipient of the SHSU Wall of Honor.
As a professor, Cording exhibited top-notch teaching skills, maintaining superior student-evaluation scores some 35 years after winning the university's Excellence in Teaching Award. His 44-year record of scholarship, mentorship and teaching is a testament to his dedication to his students.
Cording had a great love serving as professor of philosophy, professor emeritus of philosophy, and as an adviser. He was often credited with rescuing students' college careers when they found themselves challenged, turning a rocky academic career around for a struggling student.
---