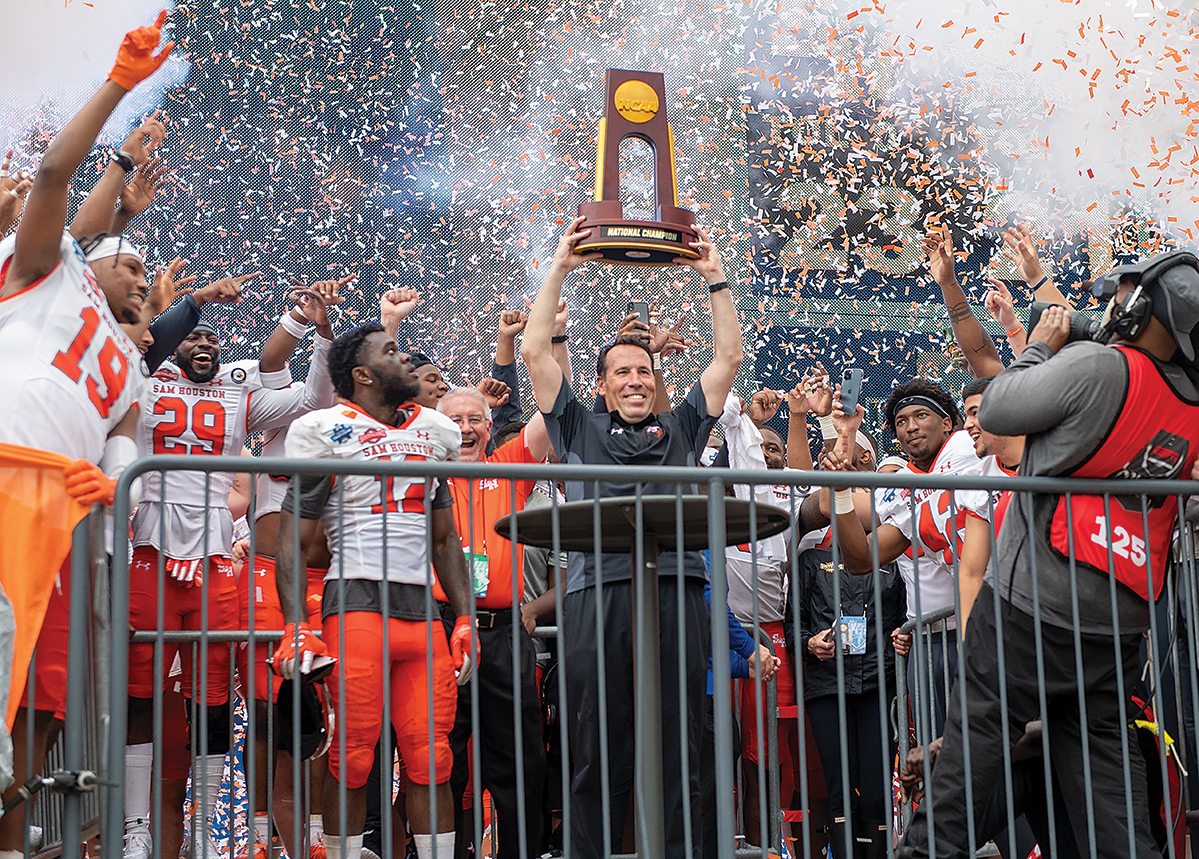 Championship Win
A touchdown pass with 16 seconds left in the game, from quarterback Eric Schmid, capped off a come-from-behind victory for the Bearkats in the FCS NCAA Division 1 national title game.
The 23-21 victory over South Dakota State secured SHSU's second national championship, and first as a member of the FCS division. The win also made Sam Houston's K.C. Keeler the only coach to win an FCS championship at two different schools (Delaware 2003, SHSU 2020).
"This is immortality," Keeler said. "For the rest of Sam Houston State's life, they're going to celebrate this national championship. For the rest of existence."
Sam Houston's magical run through the playoffs included victories over the past two champions as well, with a 38-35 win over James Madison in the semifinals and a 24-20 victory over North Dakota State in the quarterfinals.
The Bearkats kick off the 2021 season at Northern Arizona on Sept. 2, as they attempt to defend their title. For more information on Bearkat athletics, or to secure season tickets for the 2021 season, visit gobearkats.com.
View the Championship Win Photos
---