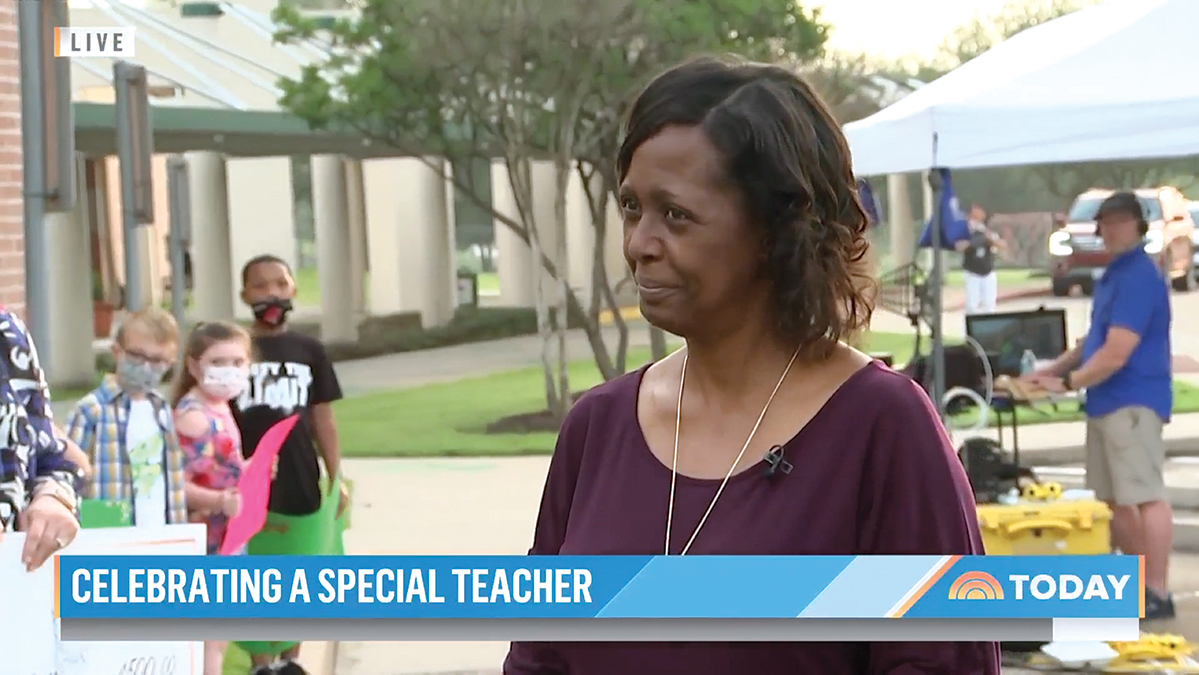 Honoring Alumna's Passion to Make a Difference
SHSU President Alisa White helped NBC's TODAY show, along with reporter Jenna Bush Hager, honor a fellow Bearkat on National Teacher's Day. Wanda Smith's story of perseverance was featured on the television show, and White was there to share a surprise scholarship announcement from Brenham, Texas.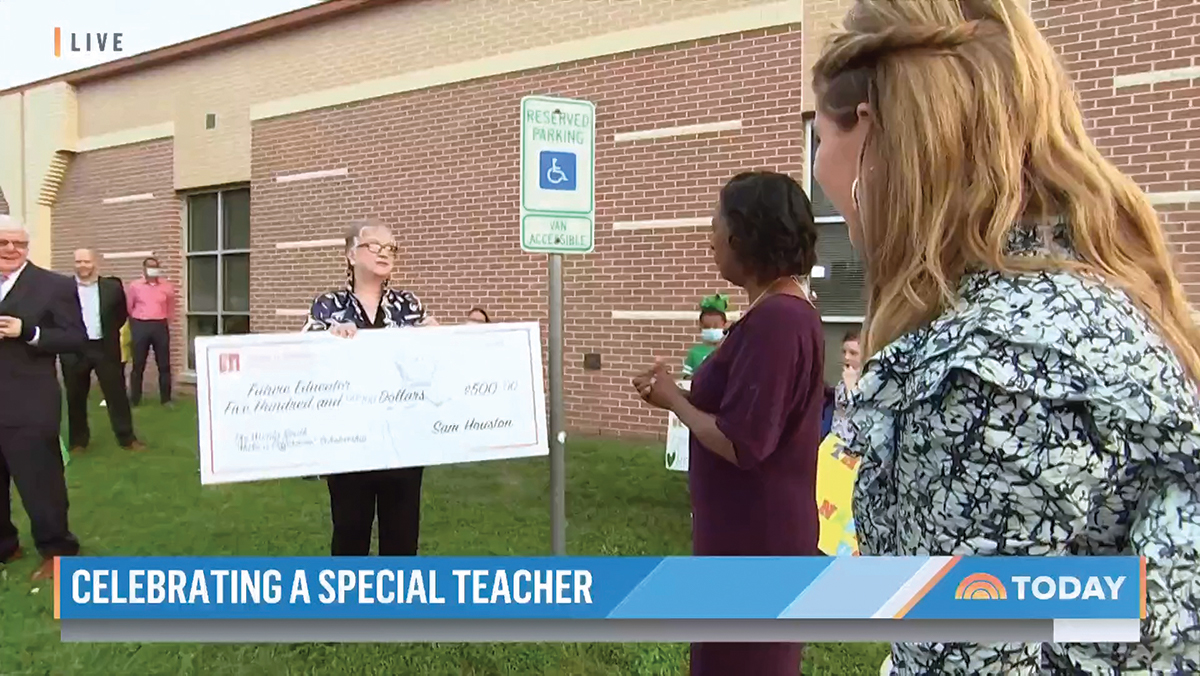 Inspired by Smith's determination to become a teacher, Stacey Edmonson, dean of the College of Education, along with her team, created The Wanda Smith 'Make a Difference' Scholarship. The award will go to a first-generation Sam Houston State student, pursuing a career in teaching.
After pushing through college while working two jobs and raising a family, Smith crossed the commencement stage in 2010, and became a teacher at Brenham Elementary School, where she was once a custodian and bus monitor.
Edmonson believes Smith's achievement in earning the degree and career she always wanted, has the power to truly 'make a difference' by motivating others.
"The new scholarship we have established in Wanda's name will provide support to other Sam Houston State students following their passion to become a teacher," Edmonson said. "I hope it encourages others with the same dream (at any point in their life) to finally take that step forward, just like Wanda did."
Interested in supporting The Wanda Smith 'Make a Difference' Scholarship? Contact Sherry Hirsch at 936.294.3304.
---