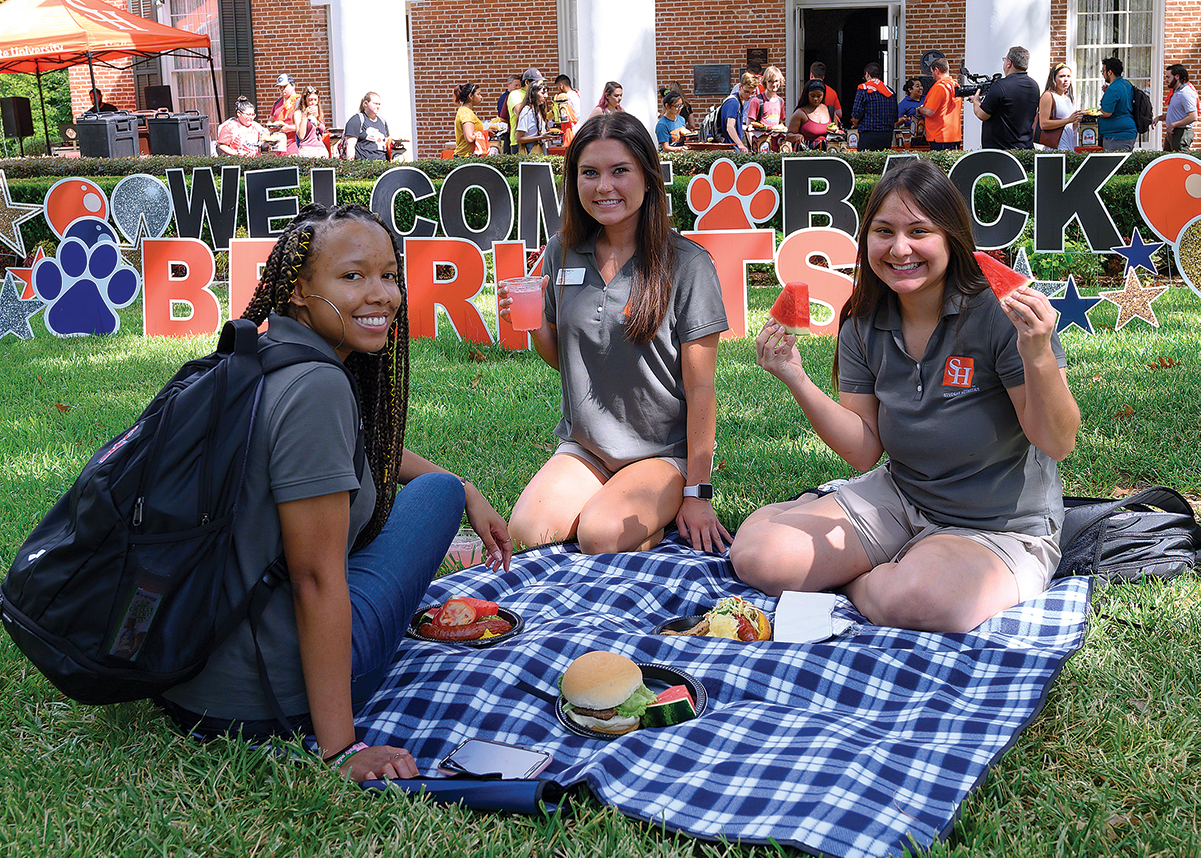 Setting the Stage for Success
First-generation students currently represent approximately 48 percent of Sam Houston State's student population. Recognizing how some students today (including many first-gen) need customized support, the university has a number of initiatives in place to enhance opportunities for degree completion and remove barriers that have the potential to prevent undergraduates from earning degrees.
Enrollment Services
Even before coming to campus, the process of applying for college can be intimidating for a first-generation student. SHSU Enrollment Services aims to make that process easier through an all-inclusive office designed to help students with their admissions needs. They ensure students receive assistance to move from a prospective applicant to an enrolled student. Specializing in the transfer student population, the team assists students with degree discovery and transfer course work to help them understand which credits apply to specific degrees, and what courses are needed.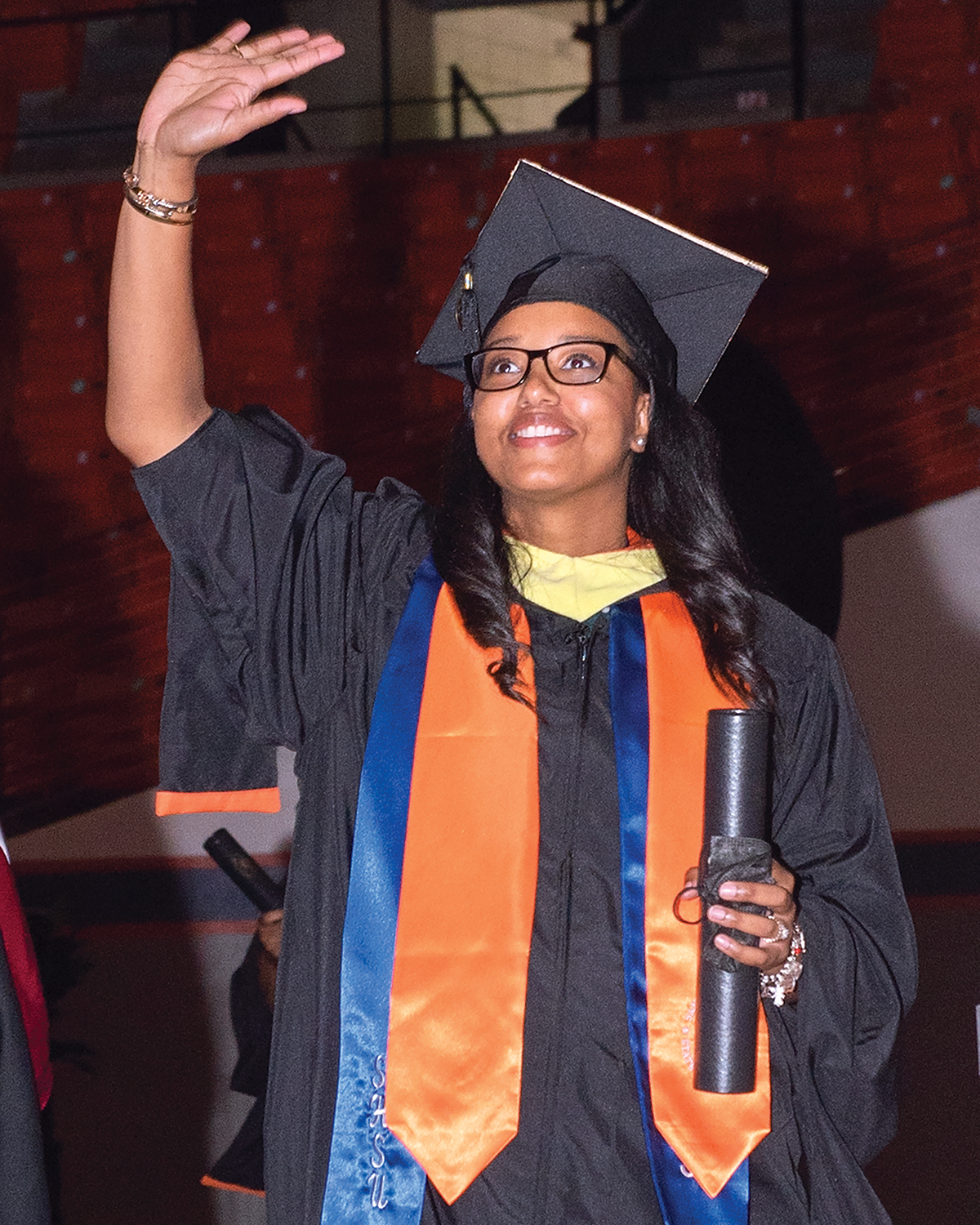 The 60x30TX Office
The formulation of the 60x30TX Office is an initiative in place to enhance student success that is in line with the state's goal of at least 60 percent of Texans (ages 25-34) achieving either a professional certificate or degree by 2030.
"In this process we ensure ease and clarity with admissions, financial aid, registration holds and account balance information," said Christopher O'Brine, director of Enrollment Services at SHSU-The Woodlands Center. "In a short two-year period, our office has helped 1,500 students return to school to complete their degree. There are also several scholarship opportunities available to help students limit their student debt and ease financial stress."
Welcome Week
During the first two weeks of each new academic year, Student Activities programming helps students with the big transition into the Bearkat campus community. Welcome Week is designed to build inclusiveness and a sense of belonging for all incoming and returning students. On top of that, there are several programs designed specifically for different groups of students, including first-generation, according to Steven Begnaud, assistant director for Student Activities Traditions & Special Events.
"We host a first-gen mixer with the purpose of showcasing what services are available to first-gen students and a networking opportunity for them to meet other students as well as faculty and staff that support the first-gen experience," Begnaud said. "Additionally, our programming efforts keep first-gen students in mind. For example, we use Welcome Week leaders as mentors to new students, over half of whom are first-gen, and our programs are free and accessible for those students."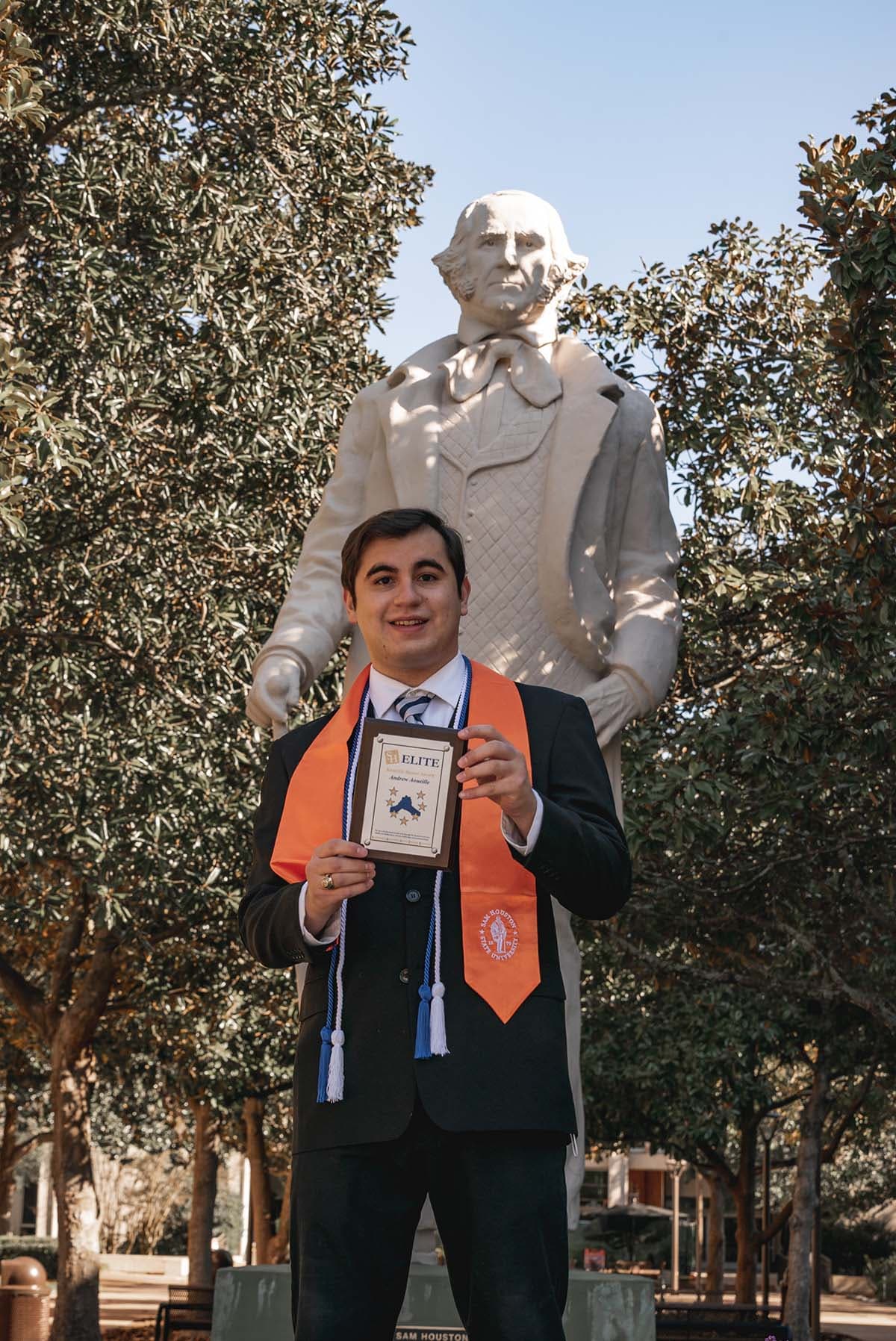 ELITE & Evolve
Since its formation in 2010, ELITE (Establishing Leadership In and Through Education) has worked to encourage the academic and civic engagement of Black and Hispanic men, and to address the lower rates of retention and graduation of undergraduate minority males.
Andrew Aoueille ('20) recently earned a Bachelor of Science in Physics and is currently pursuing his master's at SHSU. As a first-generation student, Aoueille believes the ELITE program was vital to his college journey.
"I loved being a part of ELITE. It showed me the importance of community involvement and gave me the tools to being successful as a Hispanic male," Aoueille said.
Evolve provides specialized support to female undergraduate transfer students.
"We want female transfer students to value their undergraduate experience and finish at SHSU," Tiffany Driver, ELITE and Evolve assistant director, said. "Participants develop a sense of community and receive specialized academic support services."
One of the most important components of the ELITE and Evolve programs is the drawing together of participants, providing stability that many young college students lose when they move away from home. Through these connections, SHSU students gain camaraderie while fostering success and leadership.
TRIO Student Support Services
In 2020, the TRIO Student Support Services program at SHSU was awarded more than $500,000 in grant funding per year, for five years. The program serves students through academic tutoring, advice for course selection, information on financial aid programs, financial literacy counseling and even assistance in applying for graduate and professional programs.
Kelly Stuckey, project director for SHSU's TRIO, knows special support programs can be a selling point for first-generation students deciding which college to attend.
"This program helps us recruit students to Sam Houston State," Stuckey said. "Community colleges in the area will send their TRIO program students to tour and explore our campus, because we have a TRIO program available."
All staff in the program are first-generation graduates. This leads to an immediate level of comfortability between students and staff throughout their time on campus.
"It is very important that all of our staff are first-generation students and we choose staff that come from the same background as the students we serve," Stuckey said. "This helps establish a bond of trust and motivates our staff to help these students through the college experience."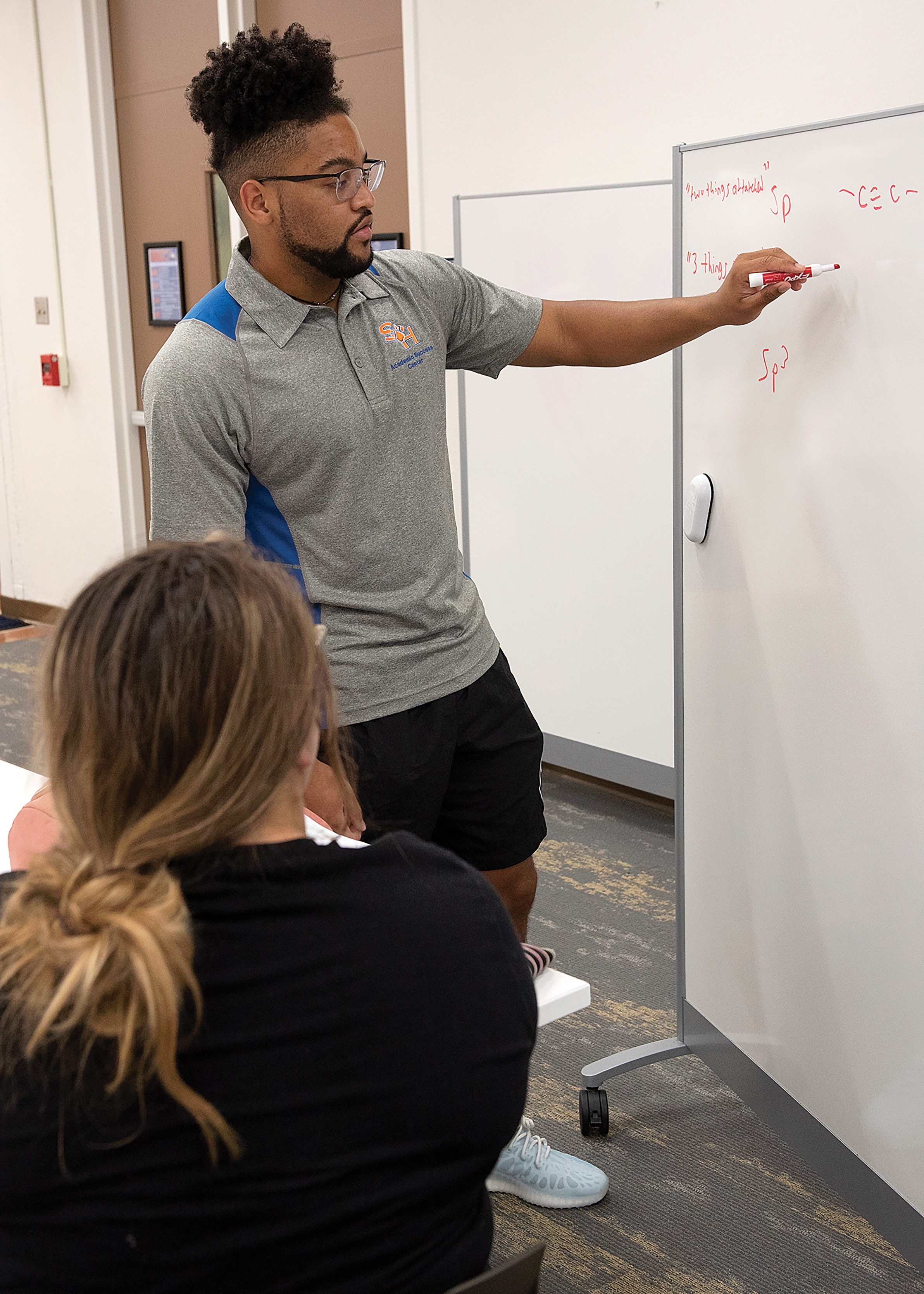 The Academic Success Center
Programs and services are available to all SHSU students at the Academic Success Center, although particular attention is given to first-year freshmen, new transfers, nontraditional students and students who come from families that have not had the resources to pursue an advanced education.
The center provides opportunities for supplemental instruction in historically difficult courses. From tutoring, peer mentoring and academic recovery support, the team aims to cultivate a growth mindset within each student client. Although these services are an indispensable resource for every Bearkat, they are especially helpful for underserved populations like first-generation students.
Statistically, first-generation college students graduate at a significantly lower rate and are more likely to be academically underprepared entering college, according to Victoria White, student success coordinator in the ASC.
"In the Academic Success Center, we are committed to meeting every student where they are in the learning process and empowering them to achieve," White said. "Our efforts to optimally serve our students extend beyond academic support during a rigorous semester; we help build the necessary academic skills students need to persist, achieve and successfully complete their academic journey here at Sam Houston State."
---