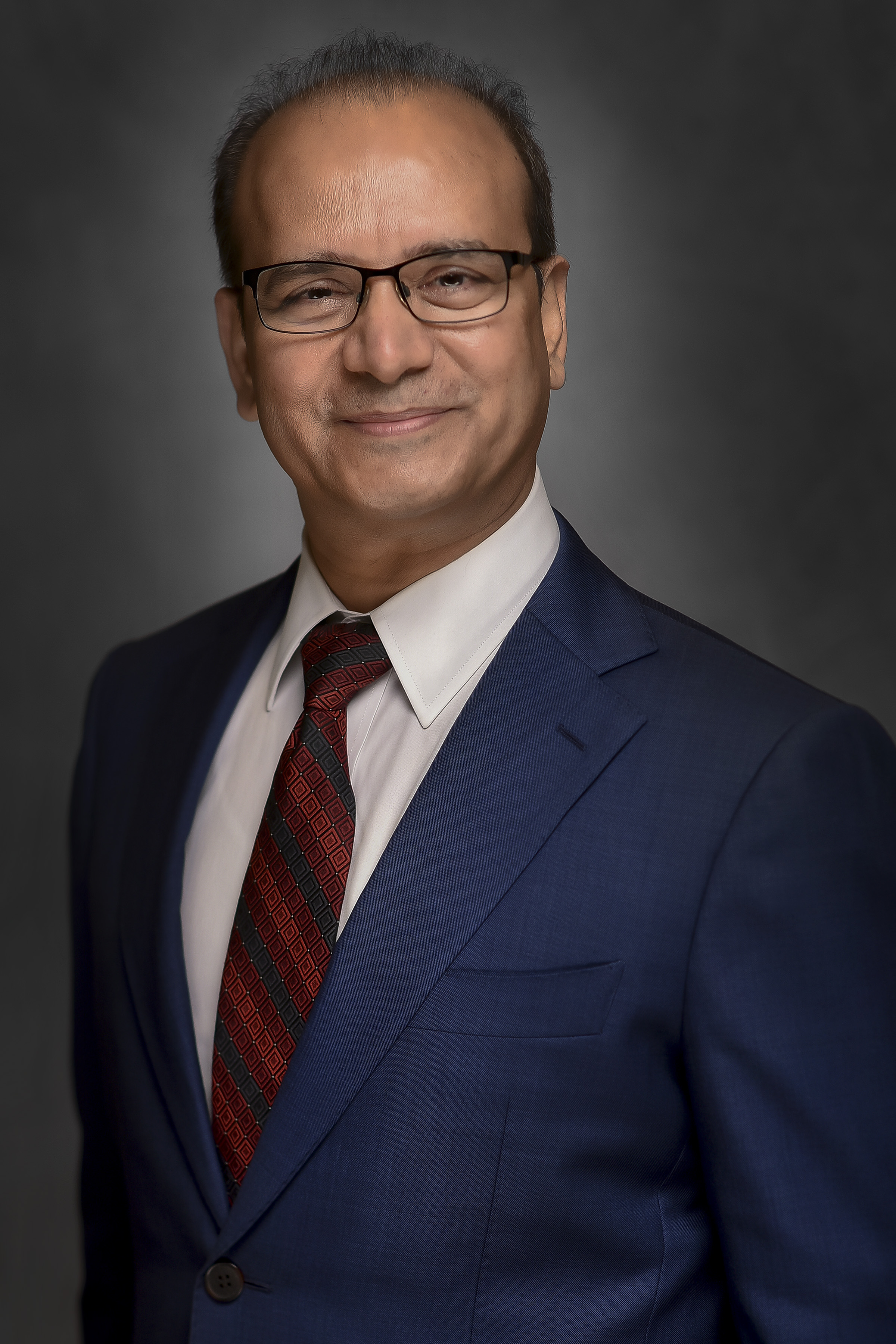 Dr. Sanjeev Choudhary is Chair of the Department of Molecular & Cellular Biology in the College of Osteopathic Medicine at Sam Houston State University in Conroe, TX. He joined SHSU from the University of Texas Medical Branch at Galveston, where he excelled and was recognized by his peers as an exceptional researcher, educator, and administrator since 2000.
Dr. Choudhary's main area of research is diabetes and its complications. This work earned him extramural funding from numerous agencies including, the American Diabetes Association, American Lung Association, and National Institute of Health.
Dr. Choudhary has published many scholarly works and established a national presence by serving on editorial boards of more than forty scientific journals as a manuscript reviewer. He also served as a grant reviewer for both national and international funding agencies.
Dr. Choudhary's teaching philosophy is based on his belief that learning needs to be student-centered and that students need to be equal partners in the learning process. He is a strong propagator of active and stimulating learning environments by using multiple teaching modalities including case-based learning, team-based learning, and problem-based learning along with didactic lectures. He expects that students should experience frequent and repeated opportunities to act, react, and interact with each other and the professor. His emphasis is on helping students to learn, rather than just dispensing knowledge to them.
In addition to his teaching responsibilities, Dr. Choudhary's mentoring skills enabled him to succeed at various administrative and leadership positions in a variety of University committees including Departmental Appointments, Promotions, and Tenure Committee (APT), the GSBS Graduate program admission committee, Institute for Translational Sciences (ITS)-Scientific Review Committee, and as an elected member of Institutional Medical School Curriculum Committee.
In summary, because of Dr. Choudhary's strong dedication and commitment to research and scholarship that permeate his educational activities, he was hired as a Chair to lead the SHSU-COM's mission of improving lives in the eastern region of Texas.
Phone Number: 936-202-5214
Email Address: choudhary@shsu.edu