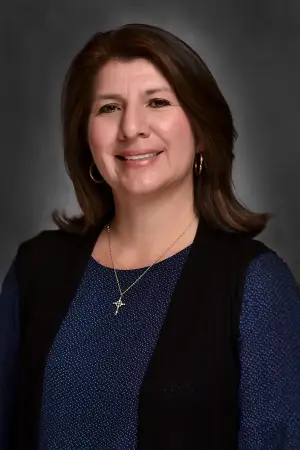 Cenaiyda Carranza serves as our Student Affairs Specialist, working in the Division of Student Affairs, at SHSU Osteopathic College of Medicine. She received her Bachelor of Science in Psychology from Sam Houston State University and her Master of Science in Counseling from University of Houston Clear Lake.
She is from the local community and lived and worked in the Houston area for many years serving the education and non-profit sector before her transition into Higher Education. She has served internationally as a Youth Development Peace Corps Volunteer in Honduras and as a short term missionary in Guatemala serving indigenous communities during medical missions.
Over the past 11 years, she has served SHSU in various roles within the Career Services department as a career counselor and Assistant Director at the main campus location and at The Woodlands Center. She has also served as a member of the Career Services leadership team and co-facilitated the Career & Academic Success Advisory Board at The Woodlands Center to help increase communication and collaborative service provision amongst the faculty, staff, and students.
Cenaiyda enjoys helping students identify their strengths and skills and increasing their understanding as to how that can translate into a successful and satisfying career and life. She is passionate about service and enjoys collaborating with various departments and the community to develop programs and services that best equip students for success. Relationship building and positive role modeling are an essential part of how Cenaiyda enjoys engaging with students to help foster their personal and professional development.
Cenaiyda is excited to join the Division of Student Affairs and COM team as she believes this is an excellent way to not only serve the university but to serve and equip students to prepare for their futures in osteopathic medicine. Helping the underserved and disadvantaged has always been at the heart and spirit of her career path and being a part of making impact in rural communities by increasing the overall health of families and access to healthcare is an honor to be a part of.