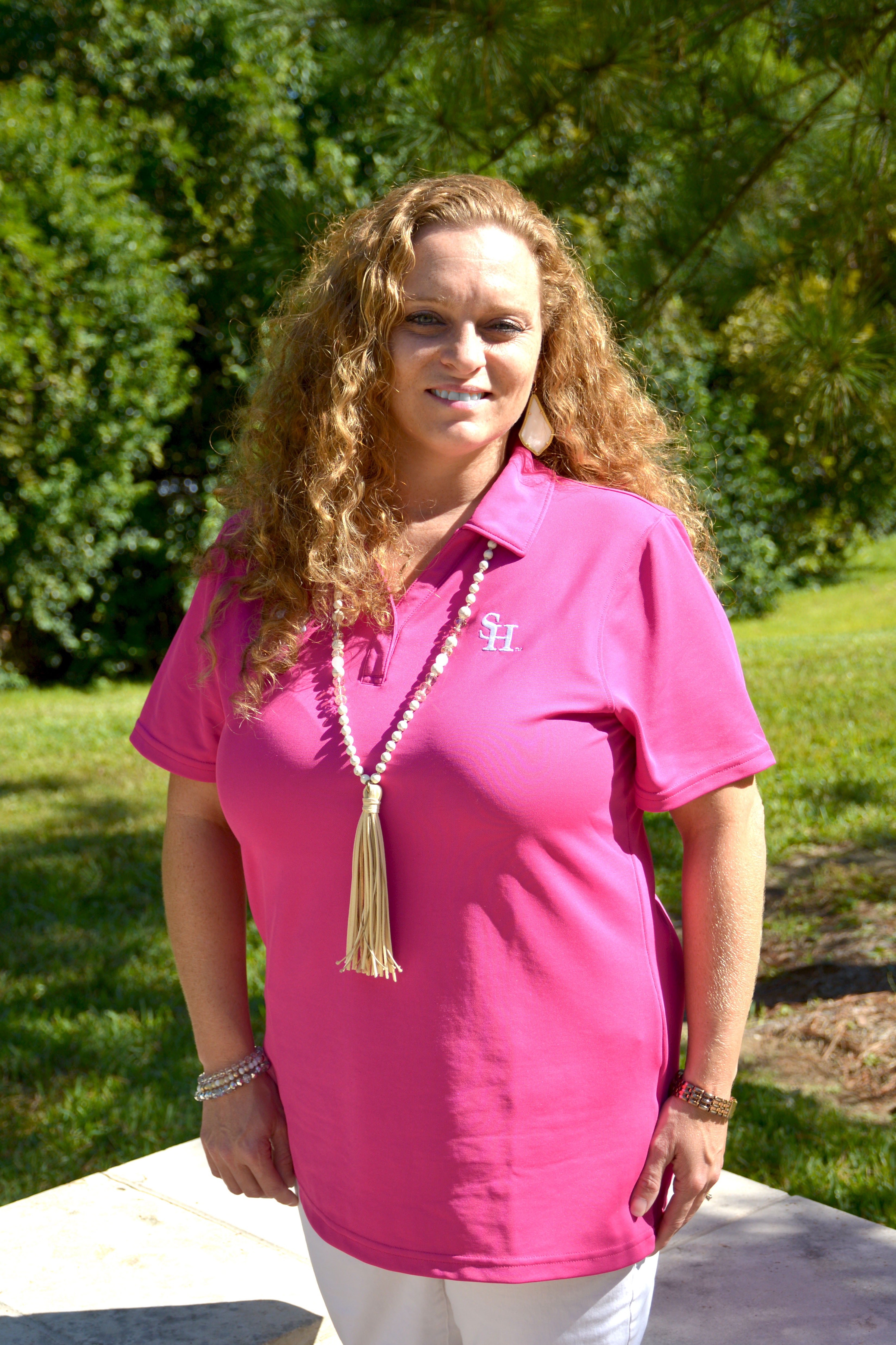 Administrative Coordinator 1
Robin Pierson is the Assistant to Joellen Tipton, the Executive Director of Residence Life & Living-Learning Programs. She is responsible for purchase orders, credit card purchases, supply orders, travel, student/staff job postings and HR paperwork/processing. Robin is also responsible for setting up student discipline appeals for resident housing. You may contact Robin by telephone at (936) 294-1808 or by email at rpierson@shsu.edu.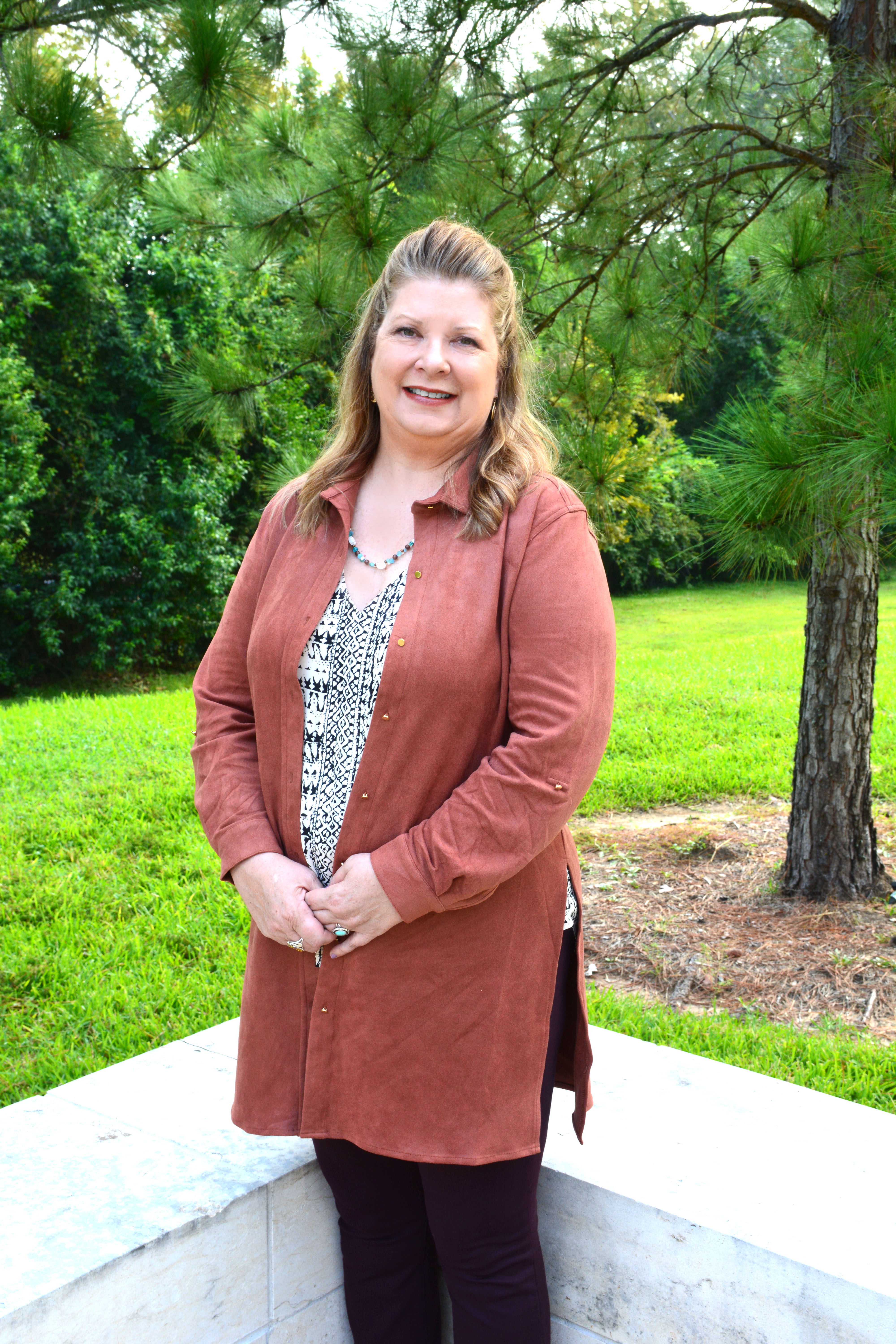 Accountant II
Retha Utley is the Assistant to the Director of Residence Life Business Operations and Technology and the department's accountant. She is responsible for reconciliation of income and expenses for the Residence Life Office and expenses for Residence Life Maintenance. Retha also confers with other departments to insure charges/credits are posted correctly. You may contact Retha at (936) 294-3296 or by email at rus001@shsu.edu.
Student Relations Coordinator
Tony Nick is the first point of contact for main office departmental inquiries concerning student services and records. Tony is responsible for overseeing the Housing Ambassadors and general departmental reception including housing showroom tours, large group housing tour scheduling, and staffing recruitment events. Tony also coordinates training and professional development for the Housing Ambassadors. You may reach Tony by phone at (936) 294-1820 or by email at tln011@shsu.edu.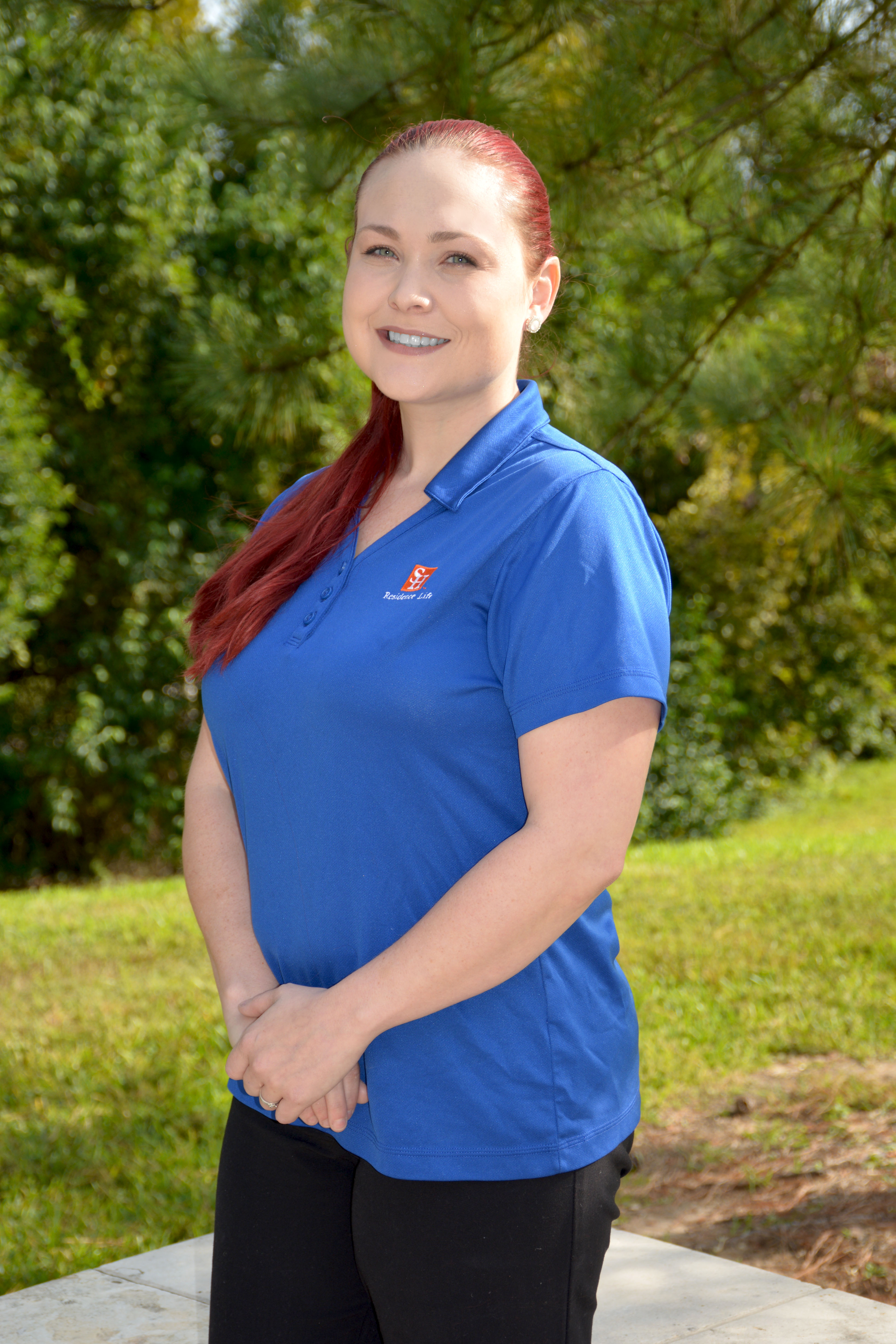 Administrative Assistant III
Amanda Sewell reports directly to the Associate Director for Residence Life Student Development Programs. She assists with general residence life questions and is a liaison to hall staff. Her duties include overseeing the Resource Center as well as inventory control, supply ordering, equipment tracking, correspondence and scheduling. You may contact Amanda by telephone at (936) 294-1762 or by email at ajs040@shsu.edu.
Student Accounts
Leslie Nixon is responsible for clerical and accounting duties in the Department of Residence Life, including posting and proofing entries. She assists with student accounts, past due accounts, housing applications, meal plans and Bearkat Bucks. You may contact Leslie by telephone at (936) 294-1893 or by email at lan021@shsu.edu.
Student Assignments
Sally Bacon is responsible for clerical and assigning duties in the Department of Residence Life, including housing assignments. Sally works closely with the Assistant Director of Housing Services. She assigns housing for incoming Freshmen and Upperclassmen. She also assists with, Hall/Room Transfer, and Room Change Cards when students want to change their housing assignments or checking out. Sally also works closely with the Hall Directors when any changes are taking place in the Residence Halls. You may contact Sally Bacon by telephone at (936) 294-1812 or by email at scb040@shsu.edu.
Off-Campus Living Coordinator
Angela Kizzee is responsible for assisting students with all things involving off-campus housing. She provides students with resources and information on housing options outside of those found on-campus. You may contact Angela Kizzee by telephone at (936) 294-1762 or by email at akizzee@shsu.edu.