Faculty and students are eligible to obtain a license for SPSS to use at home to complete coursework. To obtain a copy of SPSS:
Go to the Fast Links on the SHSU homepage and select SamWeb.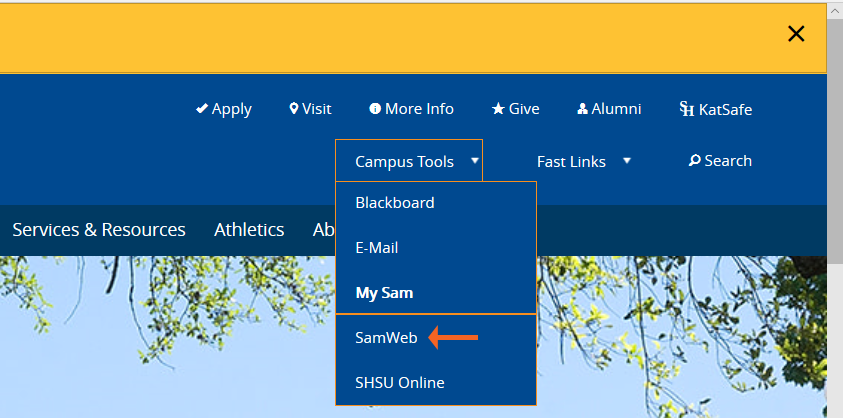 Once in SamWeb:
Click the menu button located in the upper left of the page.

Then select IT@Sam followed by Home Use Program


From the list of programs, click on SPSS Statistics to download the software.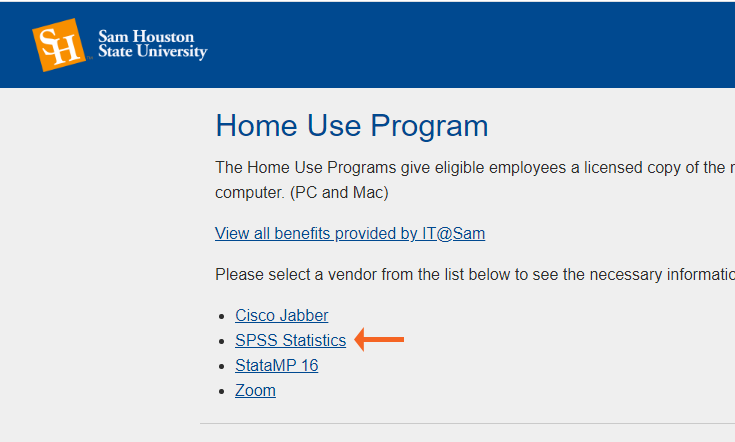 You will need to agree to the Terms and conditions.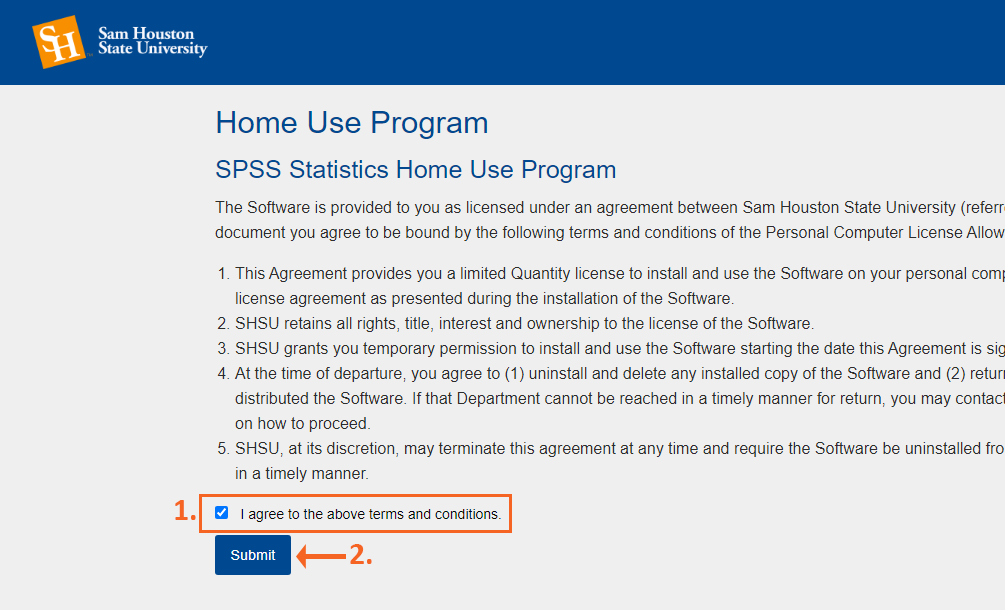 Select the version of SPSS that correlates with operating system you are using. The SPSS v25 License Key is what is needed to activate the product.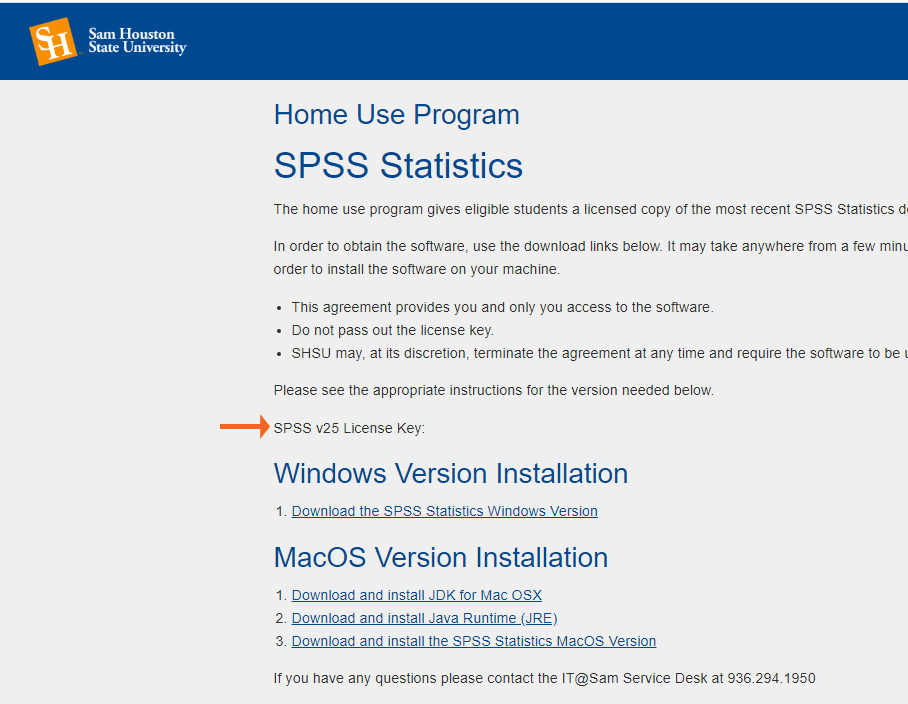 When the install finished it will ask you if you are a concurrent or authorized user.
Select Authorized user license
Select Next and input the SPSS License key that was located on the Home Use Screen page for SPSS