---
Stop Phishing
Sam Houston State University's biggest cyberthreat is phishing, which is the process of sending fake emails to convince the recipient to provide their personal information, such as usernames and bank details.
To help protect yourself and the university community from phishing attempts, use the below tips explaining how to use "Stop. Think. Protect." in action.
Phish Bowl
Use our new Phish Bowl site to verify if you have received a current SHSU phishing email. If you have received a suspicious email on your SHSU account and do not see it on the list, please report it immediately to abuse@shsu.edu.
P.S. Don't forget: SHSU will never ask you for personal information, such as your password.
Protect Yourself from Scams:
DO NOT send any confidential information via email.
BE WARY of messages that sound too good to be true or have a sense of urgency.
DO NOT CLICK links or open attachments from unknown senders.
REVIEW EMAILS for simple signatures and/or no contact information.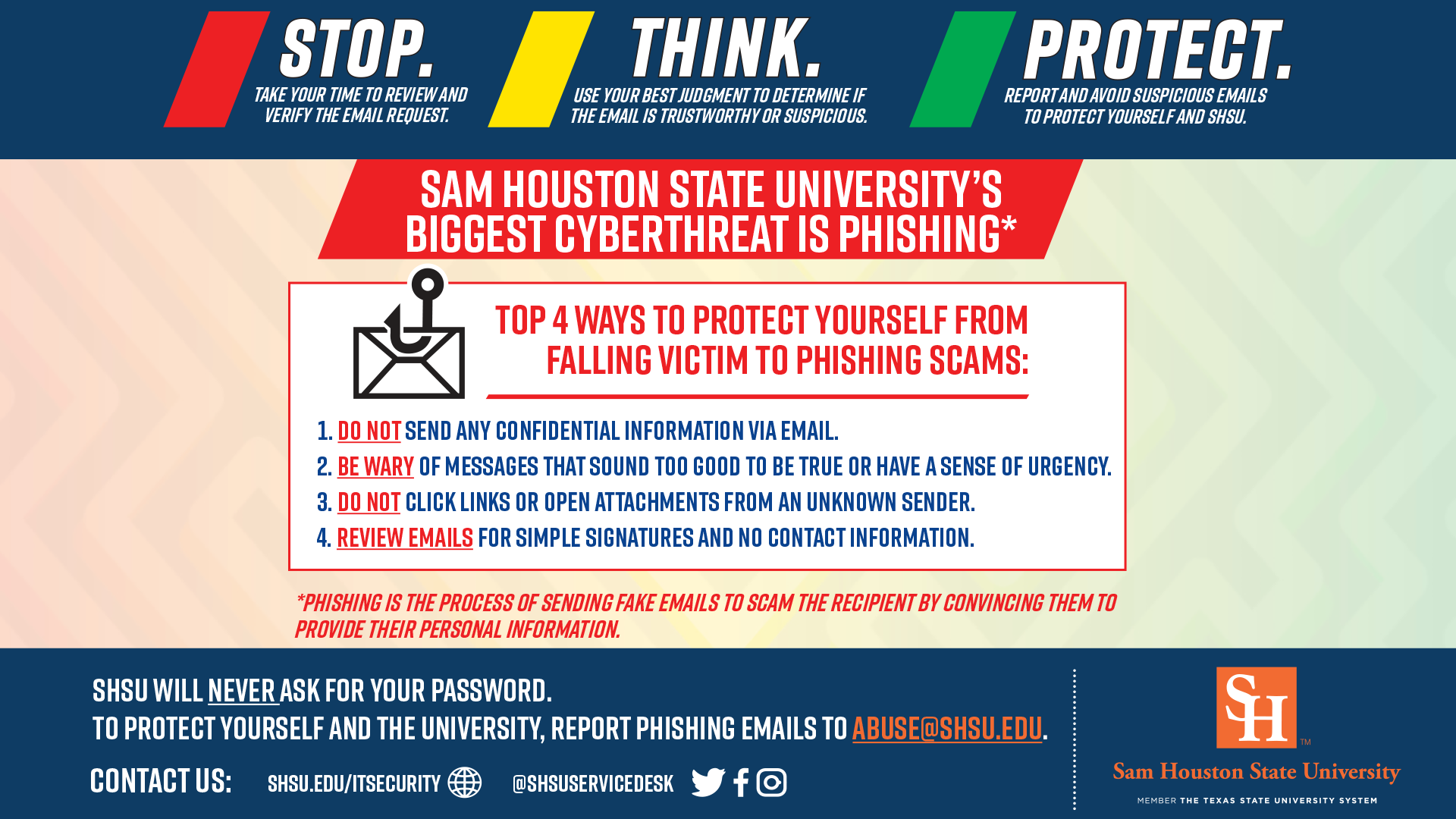 Follow us for:
Contest Updates
Information on Outages
Phishing Alerts